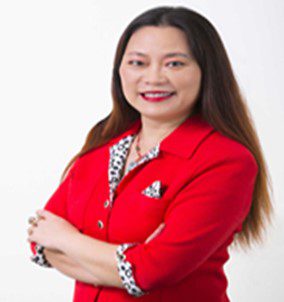 Jian Xiao
MBA, CPA, CMA, CGMA
Lecturer
Office Location: Powdermaker 215-J
Email: jian.xiao@qc.cuny.edu
New Year Resolution:
– Laugh, Love, Live
Teaching Philosophy:
Engaging students in Real World strategically to enhance effective learning and maximize community impact.
Jian Xiao is an instrumental practitioner and educator in Strategic Financial Management. After serving as an International Controller at MetLife, ABM AMRO, Merrily Lynch and consultant to the CFO of Soros Fund Management, she founded a boutique consulting firm, Turning Point Solutions, providing Accounting, Advisory and Technical Training in private, government and NFP sectors. Currently, she oversees $100MM+ portfolio for the largest public administrator of NYC and advised and trained hundreds of business owners under the MWBE mentorship programs of the NYC Small Business and School of Construction Authority.
Jian is the recipient of the Dean's Award for Faculty Teaching Excellence from Gabelli School of Business of Fordham University and was nominated by 125 MBA students for the Presidential Excellence Award for Distinguished Teaching from the Zicklin School of Business of Baruch. After teaching accounting undergraduate, graduate and Executive MBA for Zicklin School of Business of Baruch, Jian joined Queens College at 2012 to share best practices with the Class of Governmental and NFP Accounting, Reporting and Audit (Acct 372 & Acct 773).
Believing in exploring real-world case in real time is the effective way of connecting students with executives and business leaders, Jian arranged for her class to participate in the NYC Audit Committee Meeting, customized the NYC Comptroller's office visit, engaged Deputy Comptroller of NYC to brainstorm with her class's NYC CAFR valuation and placed students to government agencies upon their graduations. Starting Spring 2021, Jian, who is passionate about data science, is looking forward to teaming up with Bloomberg and FBI teams to bring industry best practice to the classroom and enable the Data Analytic for Accountants Class (Acct 385 & Acct 791) to explore how to develop in-demand data and turn risk into opportunities in the professional world.
Jian holds a BBA in Public Accounting and a MBA in Finance and Investment from Baruch College, CUNY. She is a Certified Public Accountant (CPA) of New York State, a Certified Management Accountant (CMA) from the Institute of Management Accountants (IMA) and a Chartered Global Management Accountant (CGMA) of AICPA and CIMA. Jian earned the IMA Data Analytics & Visualization Fundamentals Certificate and currently serves on the IMA Small Business Global Committee. Jian has built two IMA Students chapters including building the 2nd IMA Virtual Student Chapter during Covid 19.
Jian is featured at QView #44, Building Futures Profile: Jian Xiao, Offering Accounting Students "Real World Engagement", March 2019
And the Journal of Accountancy, "From Controller to Consultant", January 2019 https://www.journalofaccountancy.com/issues/2019/jan/from-controller-to-consultant.html