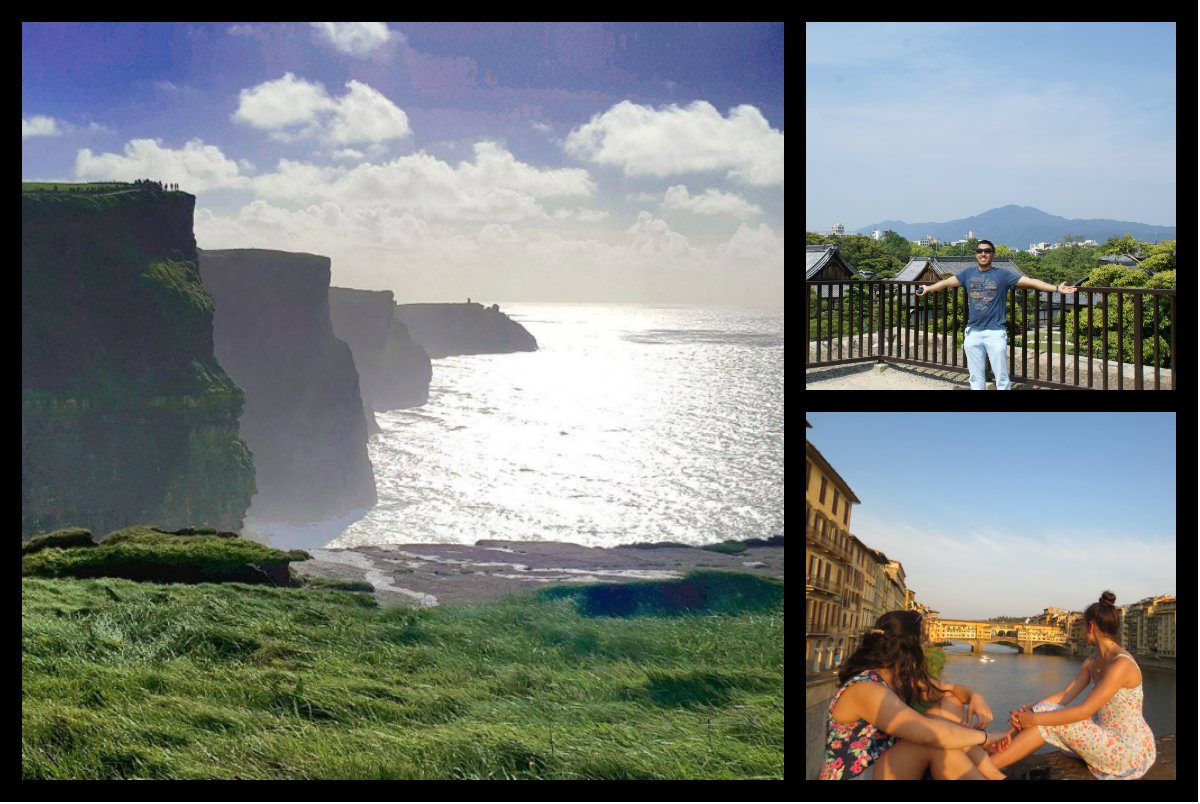 As part of CUNY's commitment to "[widen] the pipeline of language training, study abroad, and cross-cultural learning and collaboration for all students" (The Connected University, CUNY Master Plan 2016-2020), the Chancellor's Global Scholarship provides partial funding on a competitive basis to CUNY students planning a study abroad experience.
Winter 2021 / Spring Semester 2021 – Deadline: —
Summer 2021 / Fall Semester 2021 – Deadline: —
​The Office of Honors and Scholarships offers a wide array of Internal Scholarships for Queens College students. Visit their website for more information (linked in the title). Follow this link for Queens College Internal Study Abroad Scholarships:
– Queens College General Internal Scholarships HERE
– Queens College Study Abroad Internal Scholarships​ HERE
Winter 2021 / Spring Semester 2021– Deadline: October 2020 [tentative- based off of previous years]
Summer 2021 / Fall Semester 2021 – Deadline: March 2021​ [tentative- based off of previous years]​
External Study Abroad Scholarship Opportunities
Critical Language Scholarship Program
Deadline: —-
CLS, a program of the U.S. Department of State, is part of a wider government initiative to expand the number of Americans studying and mastering foreign languages that are critical to national security and economic prosperity. CLS plays an important role in preparing students for the 21st century's globalized workforce and increasing national competitiveness. Languages offered for the 2019 CLS Program include Arabic, Azerbaijani, Bangla, Chinese, Hindi, Indonesian, Japanese, Korean, Persian, Portuguese, Punjabi, Russian, Swahili, Turkish, and Urdu.
Benjamin A. Gilman International Scholarship 

Winter 2021 / Spring Semester 2021 Deadline:  October 6, 2020​ (application opens mid-August)
Summer 2021 / Fall Semester 2021 – Deadline:​ March 2021 
The Gilman Scholarship Program aims to diversify and expand participation in international study by supporting students who have been traditionally underrepresented in study abroad, including—but not limited to—students with high financial need, community college students, those in underrepresented fields of study, students from diverse ethnic backgrounds, students with disabilities, and students of nontraditional age. For more information and eligibility details, visit the Benjamin A. Gilman International Scholarship website.
Freeman-ASIA

The primary goal of Freeman Awards for Study in Asia (Freeman-ASIA) is to increase the number of U.S. undergraduates who study in East and Southeast Asia, by providing them with the information and financial assistance they will need. Award recipients are expected to share their experiences with their home campuses to encourage study abroad in East and Southeast Asia by others, and to spread greater understanding of Asian peoples and cultures within their home communities. More information is available at http://www.iie.org/en/programs/freeman-asia​
Boren Scholarships

National Security Education Program's David L. Boren Scholarships are available for undergraduate students and Fellowships for graduate students. Boren Awards provide unique funding opportunities for U.S. students to study in Africa, Asia, Central & Eastern Europe, Eurasia, Latin America, and the Middle East, where they can add important international and language components to their educations.
Boren Scholarships provide up to $20,000 for an academic year's study abroad. Boren Fellowships provide up to $30,000 for language study and international research.www.borenawards.org
Fulbright Scholarships

The Fulbright Program was established to increase mutual understanding between the people of the United States and other countries, through the exchange of persons, knowledge, and skills. Its primary source of funding is an annual appropriation made by the United States Department of State. The Fulbright Program offers various scholarships. For details, visit the Fulbright website at http://www.iie.org/fulbright.
The Fulbright application opens in March and closes in October.​
IIE Scholarship Seach Engine
Study Abroad Scholarships
Any hesitation about studying abroad is typically related to the cost. However, what most students don't know is that they can actually apply their current on-campus financial aid package to their study abroad trip in addition to scholarships. Here are two useful sites which provide a listing of scholarships specifically aimed towards students studying abroad. But remember — it is important to plan early as many scholarships have deadlines that are earlier than study abroad application deadlines!
Bridging Scholarships for Study in Japan
The Association of Teachers of Japanese Bridging Project offers scholarships to American undergraduate students participating in study-abroad programs in Japan. Funding from private foundations and major U.S. corporations has made it possible for ATJ to award 100 scholarships annually to assist students with the travel and living expenses they will incur while studying in Japan for a semester or an academic year. 
Undergraduate students majoring in any field of study are eligible to apply for these scholarships. Japanese language study is not a prerequisite. Applicants must be U.S. citizens or permanent residents, and must be enrolled as undergraduates in a college or university in the United States before and during the time they are studying abroad. Bridging Scholarship recipients receive a stipend of $2,500 (for students on semester-long programs) or $4,000 (for students on academic year programs). Students studying in Japan on summer programs are not eligible to apply. To learn more, go to the website at http://www.aatj.org/studyabroad/scholarships​.
China Government Scholarship for Students Attending AASCU Colleges and Universities
The Education Office, Embassy of the People's Republic of China in Washington, D.C. has approved 10 Chinese Government Scholarship awards specifically for American undergraduate students attending American Association of State Colleges and Universities (AASCU) member colleges and universities who wish to study at a Chinese university for the 2014-2015 academic year. Each scholarship is valued at approximately $10,000.00 U.S. dollars. The scholarships will be distributed to the host universities in China, not directly to the American students. International round-trip airfare is the responsibility of individual students. For further information, please follow this link: http://www.aascu.org/programs/internationaleducation/chinascholarship/​
Private Organizations and Civic Groups
Private organizations and civic groups are additional sources of aid for study abroad. Private organizations and associations related to your area of study or destination are worth consulting, as are ethnic and service organizations.
Finding funding sources requires creativity and perseverance. Many college and university study abroad offices maintain libraries that offer information on funding for study abroad. Information can also be obtained through the Internet.