" Discimus ut Serviamus: We learn so that we may serve"
Welcome to the QC Google CSSI
Summer 2022: JULY 11 – AUGUST 5
Free four-week online introduction to coding
Tentative Time: 9:00AM – 2:00 PM | Monday – Friday
Daily Cohort Sessions AM/PM EST
$1500 student stipend for successful participation, engagement, and completion of the program
Application for the Google CSSI-Online for this Summer 2022 is NOW CLOSED!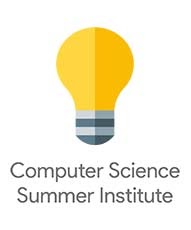 Queens College has partnered with Google to run Google's Computer Science Summer Institute Online Program during summer 2022. CSSI-Online at QC is a 20-day online introduction to computer science for entering QC freshmen with a passion for technology — especially students from historically underrepresented groups in the field.
CSSI-Online is not your average summer camp. It's an intensive, interactive, hands-on, and fun program that seeks to inspire the tech leaders and innovators of tomorrow by supporting the study of computer science, software engineering, and other closely related subjects.
What you will learn:
Foundational computer science skills
Application of core computer science concepts in a group environment
Relevant soft skills, applicable to academic and real world environments
Resources for QC Students
Follow us on instagram and tag our page @googlecssixqc
Tag us on social media using the hashtag #GoogleCSSI and tag @googlestudents
Question? Email: cssi-extension@qc.cuny.edu