An Unforgettable Journey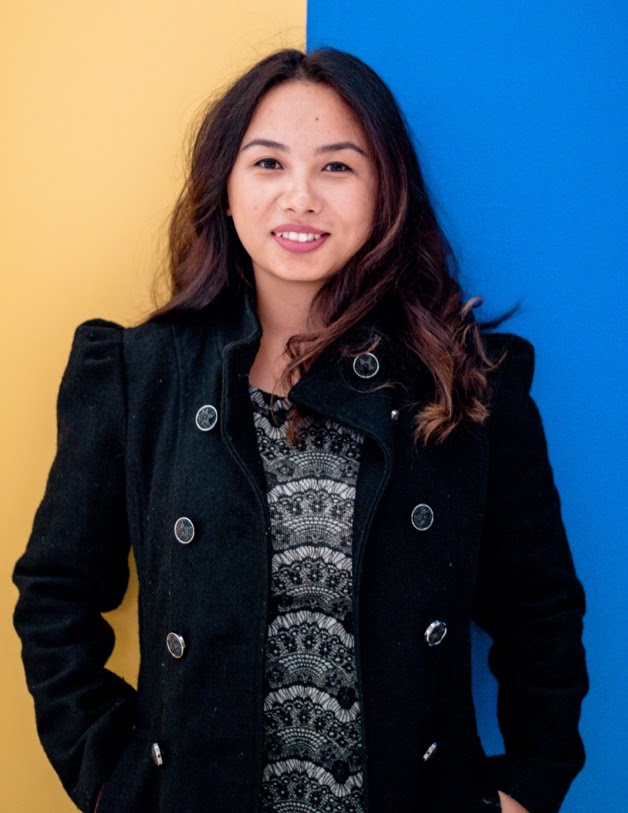 -ST
I am an international student from Nepal pursuing a bachelor's degree at Queens College, majoring in Computer Science. I was introduced to CUNY Service Corps through the Transfer Honors Program. The Service Corps program also supports international students which is a big deal as most of the programs on campus are limited to residents only. I was looking for internships and I wanted to be involved in improving my community in some way. Service Corps was an excellent opportunity that combined both gaining experience and helping others. My experience with the program has been great so far being that I get a chance to evolve personally and professionally.
BetaNYC at the Manhattan Borough President office was my placement site. The mission of BetaNYC is to empower individuals and local communities to build a civically engaged technology ecosystem and provide for an honest and inclusive government. As a Civic Innovation Fellow, I worked on several projects that satisfied data needs of people inside and outside of office. One of the projects I worked on is used to appoint new Community Board Members for the 12 Community Boards of Manhattan to ensure they represent their district faithfully. Through this position I was able to build new technical skills that I can use professionally. I am very thankful for my work at BetaNYC because it opened a whole new career path which I am very excited to be exploring.
CUNY Service Corps also provided monthly training for professional development. The materials discussed during these meetings had real life impact. One of the sessions was on developing elevator pitch, a word I had never heard before but now I've come to realize how important it is. This session taught me how to develop elevator pitch for my own branding. The practical exercises we had, opened us up and made the environment a friendly safe space where we could learn from our mistakes as well as take credit for our accomplishments.
Skills I learned through this program, both from monthly training and working at my site, are invaluable lessons I will carry throughout my life. I have learned how to communicate with my team members such as sharing my opinions amongst colleagues . I have also developed presentation skills both in person and via zoom call, as well as technical skills like data analysis and programming languages.
Moreover, besides the Community Board Member project, I also worked on Religious Facilities Task Force that was developed to identify potential vulnerable facilities in Manhattan. This project was a partnership of Manhattan Borough President office and NYU Wagner. Gale Brewer, the borough president was seeing/monitoring the project. The data analysis that me and my fellow team member worked on was used to create an action book, which is publicly available, that provides information on how vulnerable religious facilities can seek help as well as laws/restriction that'll protect them.
CUNY Service Corps is a great way to connect with the community. Being in this program has been a memory that I will cherish forever. It gave me a passion for the work I aspire to do. Along with getting to serve the community, you also get paid, who doesn't like getting paid? I would recommend everyone to apply for the program.
Lastly, a picture to commemorate my awesome journey at BetaNYC.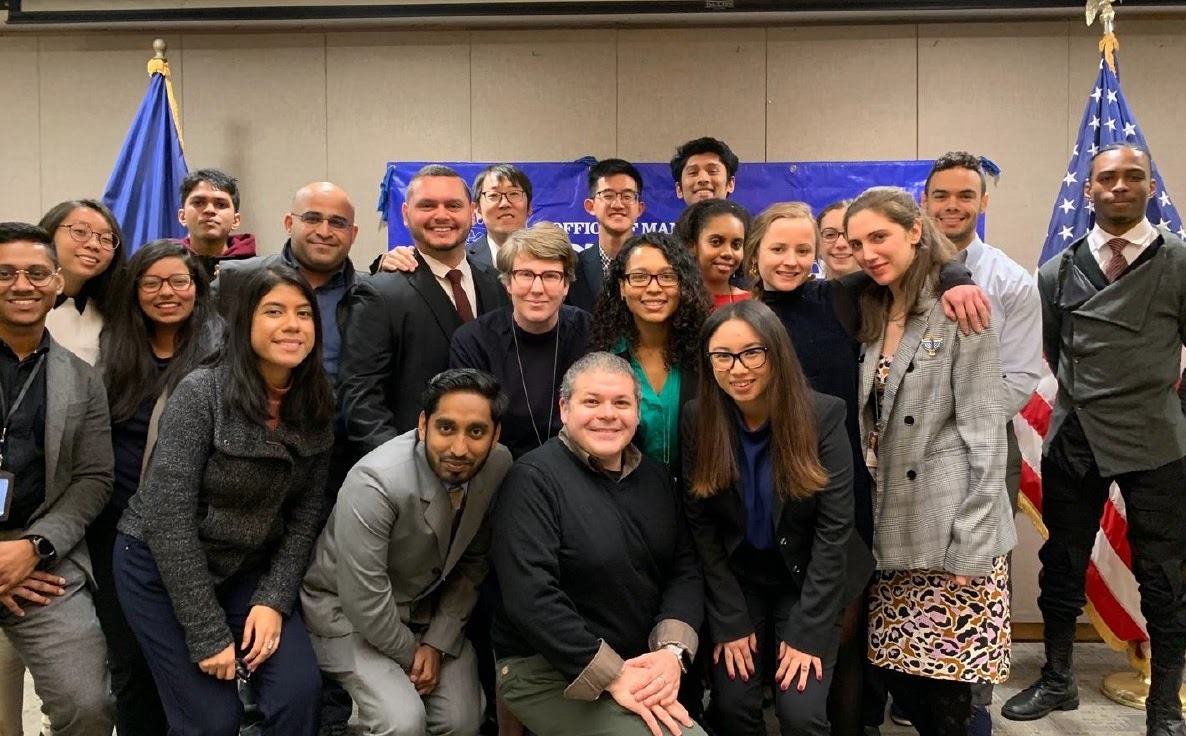 Place of Confidence and Professionalism
-Brandon Coppola
My experiences during the covid 19 pandemic have brought me to a place of confidence and professionalism. Since April, I've adjusted to not only attending college classes fully online, but also beginning remote work for my internship at the time through service corps.
After my intern hours finished, I was offered a job position and still currently work remotely for YABC through Queens Community House.
After graduating in May, it became a moment of reflection and understanding to adapt to this new world of work while everyone is challenged by the struggles of working from home. Stress has definitely come with this change, but keeping those levels low was done by creating myself a work space at home, leaving time for myself during the day, and maintaining a healthy lifestyle.
Many people selected unemployment over the summer but I remained motivated as a recent graduate to keep my job position and continue to navigate through remote work challenges. This was a fantastic carryover, because now I feel that my professional resume has been boosted by my experience working remotely, and I feel more prepared to handle changes or being flexible to work at a moments notice if need be. This can help me in the future be more available to adjust to the needs and cares of a business to accomplish their tasks, and also use it to encourage others that they can get through these difficult times if they push through and stay confident in their abilities to balance a work life and social life.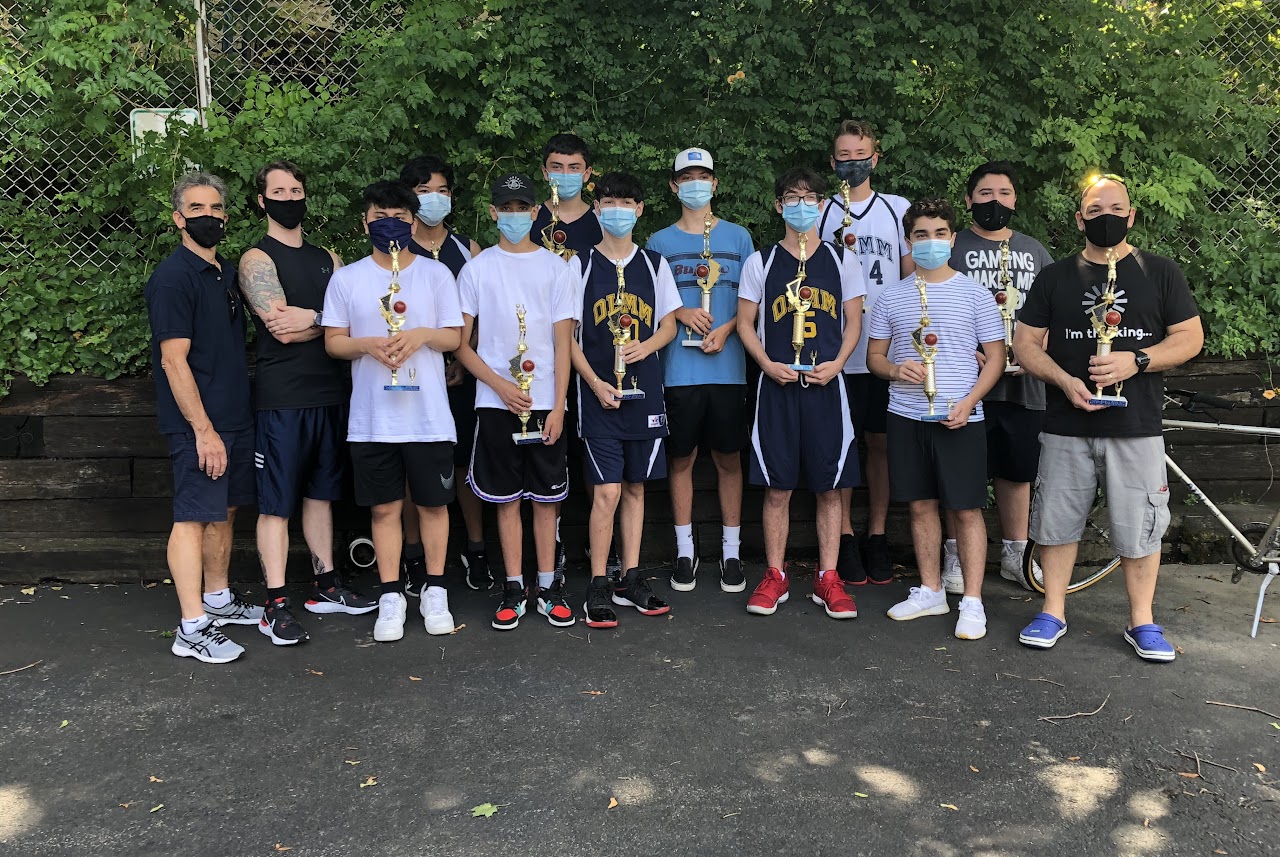 Embrace Change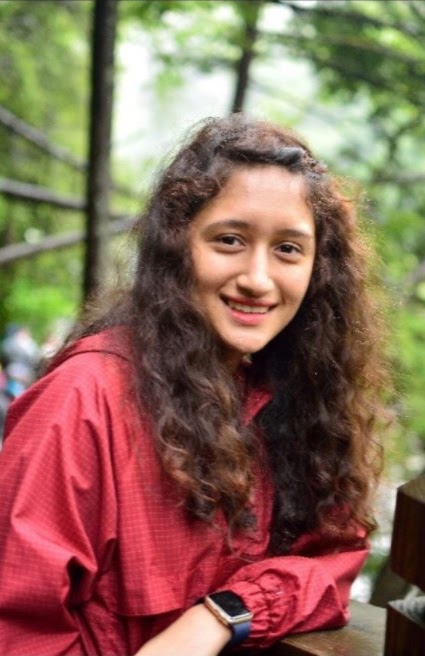 -AK
Covid-19 has been tough, it created a tense atmosphere in the world. On top of that doing online classes was a whole new experience but this Covid crisis has helped me embrace change, however unexpected! I was able to do remote work for the remainder of my Service Corps hours and it was something I looked forward to, seeing my co-workers on Zoom and being able to talk to them, joke around and still work with them made me feel like some things were still normal. One way I managed stress was meditating with the Balance app which not only helped me de-stress but also helped me increase my concentration which I definitely need for online classes!
I would say one accomplishment I was able to make during quarantine was my IG account: melting caps which is aimed at sharing climate change awareness info, art and links. I decided to make the page when I talked to a few of my neighbors and extended family (thanks to being locked in!) and I realised how much people aren't aware of what Climate change really means in terms of the future and it's many, many effects on the planet. I did A LOT of reading and researching about greenhouse gases, carbon emissions and what clean energy looks like for the future and I learned a lot of new things! I was shocked at how much I didn't know about what I, myself could do to conserve energy, water and reduce my carbon footprint. All this new information made me determined to share it with other people and I chose Instagram as the platform to share info. since that's where most of my peers are active. The account also motivates me to keep learning about sustainable living and a greener life to help the planet!!
Story of How I Got My First Internship

I came upon the CUNY Service Corps program my sophomore year of college which was about 3 years ago. I read the flyer and it sounded like a great opportunity. They were going to provide me with a paid internship , and I didn't even have to go searching for it by filling out dozens of applications. What a steal! Safe to say I filled out the application, and the goal of the program had me thinking more about community, my environment, and how I can help out. First time I applied my application was approved and I was scheduled for an interview. Unfortunately, I didn't make it to the interview – BUMMER. No worries, I had another year to fill out the application and would perhaps get accepted again.
So came my junior year of college. I filled out the application again and got accepted again – luckily. I for some reason, cannot remember, did not go to the interview – oops. I think that maybe I just was not ready for an internship. Time passed by like flowing water and then came the next year. Just as a yearly tradition of sorts, I filled out the application again. Third time is the charm they say. What do you know – I got accepted this time around again and I finally made up my mind to get my lazy bum into the interview room and see how it goes. It was an easy interview, you just had to be truthful, sincere and thoughtful. The whole process of selecting my work site was a bit stressful and hectic because I didn't know who in their right mind would accept me but someone did – Big Reuse.
I was quite thankful because I had originally wanted an accounting internship and got just that. Sure it was kind of in a shady looking neighborhood and almost 2 hours away from my home but I got used to it. For some reason, as I kept getting used to the travel more and more, the travel time kept decreasing and I was able to go to work in only 1 hour and 15 minutes. When I first got there, it was a bit intimidating because it was my first "real world" kind of job, and I had no idea what to expect. Surprisingly my supervisor was down to earth and very patient and understanding. She was willing to teach me what she could. I had a hard time adjusting for the first few weeks because of the new work and environment, but I started to get used to my daily routine and became more comfortable. I got to know my co-workers, hold conversations, talk about work and personal life and just laugh along with them. It was fun.
The accounting work itself was not much, I usually did some minimal bookkeeping tasks. Since it was their first year getting interns, my supervisors at Big Reuse was not sure what tasks to give the interns, so most of the time I was out in the front store, setting up and organizing shelves, opening new shipments, sorting through and pricing them. I also worked at the clothing section a few times.
Big Reuse itself is a big warehouse that sells old, used items and tries to lessen the burden on the environment by getting people to know the value of old things. This way companies produce less carbon footprints producing new products. They usually get their goods from donations, houses and offices that needed to be emptied, or anywhere else that needs to get rid of stuff and have nowhere else to put it. Big Reuse workers went to these sites and looked through everything, taking things that were valuable and could be reused again. This place serves a great purpose and makes one step forward into making New York City greener, cleaner, and healthier.
-MB
Experiences I Gained in My Internship

Working as an Accounting Intern at Big Reuse has provided me with many opportunities and experiences. My first day of work was September 20, 2019. I remember that I was nervous to go on my first day because I was unsure if I was supposed to dress up professionally – and I mean dress shirt, dress pants, and black shoes professional. It was nerve-wracking, especially when you don't know if your supervisors are strict and are going to nitpick everything you do. But mine were not like that. They were willing to teach, listen and fix my mistakes. They made me more confident in my skills.
Some of my tasks in here were to sort out the mail and get them to the right departments, reconcile all of the bank statements that came through for the month, and look through QuickBooks and familiarize myself. I have heard many times that most businesses use the application QuickBooks for their accounting purposes, so I knew that it was going to be very important to start learning more about it. I was given a few weeks to familiarize myself and ask any questions I had before I the opportunity to start entering any financial data. Later on, my supervisor showed me how to enter information to reconcile bank statements, and how to fix any mistakes if I made any. It made me nervous because it was kind of a big deal to do this myself for the first time. But like anything else in life, as I kept doing it, I became more proficient at it. It then started to become easier.
Then I was shown how to do journal entries for payroll. This one was fairly easy because I had to enter data from an excel file, but I still had to know where the entries go and how to categorize them. I cant say that I have become proficient at it since. I still have a lot more to learn because my internship ended quite abruptly but it was not something I had too much of a trouble doing. The hard part came when I had to calculate all the data for the payroll, because my supervisor and I agreed I needed a challenge. She gave me a blank excel sheet, showed me the steps once, and let me have a go at it. It was a bit hard and confusing. But I was able to do it by looking at the example she gave. Another project I was assigned was to enter daily sales reports of the store by extracting the data from a POS system called Lightspeed and organizing it all in QuickBooks, as well as entering all the Daily Sales journal entries. It made me excited to have work to do in the office because I was learning more about my future career.
Another project I completed was to look through old sales reports for outstanding Credit Accounts which required me to organize and file everything into an excel sheet, categorize it, research why there is credit outstanding in the accounts, and determining what should be done with that credit account. This project was given to me by my other supervisor who was very informative and thoughtful.
By working in this internship, I was able to learn many skills that will help me in my future career. I was able to communicate well with co-workers, customers at the store and anyone who had questions. I was also able to enhance my excel skills, which will come in handy as I my education and for future job opportunities. I was able to familiarize myself and navigate through the software QuickBooks which will come very handy when I have another accounting job. I was able to analyze data and determine if it is correct, and how it needed to be classified and organized. I learned how to file documents efficiently so that it is easy to find something that was needed. I was able to learn time management by coming to work on-time and submitting my projects.
-MB
Sunnyside Experience

My experience in Sunnyside Community Services was just great. I got to know more about how a business is built and organized and also see how to project it into the future. This internship that Sunnyside Community Services offered me was a great opportunity for a person like me to succeed. I was seeking to undertake an internship related to business operations and management utilizing adapting thinking, resilience, emotional intelligence and cultural sensibility skills.
To be completely honest, I wanted to develop skills that most of the time can only be learned in a work environment. Those skills that I mentioned above were key in my process ofadapting, becoming resilient, emotional intelligence and cultural sensibility. These are skills that I either developed from zero or I progressed since being at my placement site.
Adapting: I learned how to be flexible when learning new things, such as a change in environment or a new program to learn.Resilience: It was imperative to have the capacity to recover quickly from difficulties; toughness. Everybody makes mistakes or finds him/herself in situations in which the only thing they can do is to be tough in order to thrive.
Emotional intelligence: It was always important to be professional and to not let your emotions control your behavior.
Cultural sensibility skills: Everybody is completely different and these differences should be respected no matter what
Culture and background someone is from.
By the end of the term I always wanted to excel in the aspects mentioned above and I think I progressed a lot thanks to CUNY Service Corps.
I strongly support what my site does. I was always wanted to be involved in project with kids as a teacher when I was in school back in Colombia and I still teach tennis to little kids. On the other hand, I was always very close to my grandparents, so I know what it is to spend time with senior citizens. I do love what they do for their community and I always tried to be as involved as I can. I will try to keep this up always in my future experiences.
At Sunnyside Community Services I assisted three staff groups by managing the goals of the organization's strategic plan, which was adopted by the board in September 2019. I attended meetings with all the groups, taking notes, managing our master plan document, and also met with the senior managers and executive director on the plan's implementation. Monica Guzman, my supervisor, expressed to me that the staff came to rely on me and really notice the void when I was not in the office. When I was not working on the plan, I conducted research for the development department to find potential funders that might support some of the plan initiatives. I also helped out a lot with my Spanish skills to translate written documents from English to Spanish since many of the members speak Spanish.
I always tried to be very responsive and attentively check my SCS email while I was not in the office. I also was always willing to help whichh created a genuine bond with the staff and even members of the senior center; I can say I made friends over there. When there was special events, I assisted in the senior center and was always up for any task was presented to me. That helped me to get along with staff at all levels and with my interpersonal skills.
By working on the strategic plan with staff across various levels and departments, I reached many of the objectives I outlined in my action plan. I also developed experience in both administrative and direct-service work. I had the chance to discuss my interest in learning more about the organization's financial management with my supervisor and she was able to connect me with finance staff. Being here has placed me in a space which I learned a lot about accounting in a non-profit organization among other technical skills
It was a pleasure to be a member of the SCS team and I always tried to be an important resource to my supervisor and the teams as we embarked on plan implementations. I believe the timing of my arrival was perfect. I had to adjust quickly to the changes that we faced and experienced, so I became a fast learner. In addition, I am glad to mention that my supervisor once in an email said the following: "the staff really depends on his support to carry out the various goals of our plan" and that really makes me happy, It makes me feel like during my time there I really grew as a person, as a professional and I helped them do the same, I helped them expand the organization and in some way made someone else's life better.
– CA
My First Internship Experience

 WHY SHOULD YOU APPLY TO CUNY SERVICE CORPS?
When I think of internships, I think of the summer. It's the prime opportunity to get work experience, fill in my resume, keep me busy, and best of all since I am not taking summer
classes, it's one less thing to manage. It's short and goes by fast, that's normal for most internships. Some are unique, like the CUNY Service Corps.
It's an internship that runs for the full course of the school year, Fall and Spring. It seems intimidating because unlike summer, there's one more thing to manage, and those are classes and everything in it. This challenges students to learn to manage their time, prioritize what to complete first, multitask, and really hustleto stay motivated .
An internship for a whole year gives a whole lot of time for students to get to know their internship faculty, their views, and their company culture. During this time relationships form, networking increases, and self-realization is happening all at once. Many times, supervisors, managers, and anyone with a high position are most likely busy, and it becomes harder to be able to just sit down and talk with interns.
The advantage is that by being an intern, taking the initiative to have a small chat, ask questions in regard to their success and the organizations values really opens a relationship. Given that this one-year long internship, there's plenty of time to take initiatives. Best of all, you can develop whether this line of work or career is to your liking or not. There's a lot of positives to joining the CUNY Service Corps, but one awesome fact is that it's paid. Yes, it's a paid internship! How cool is that! There's plenty of internships that do not pay, so this is a plus! In addition, the application process is guided in every step of the way from start to finish.
Got questions or concerns? Shoot an email, and trust me they reply fast in one or two days at the latest. Take that leap of faith and apply, and your hard work and efforts will reap tremendous rewards in the long journey ahead.
MY STORY
For the same reasons I wrote why should you join the CUNY Service Corps is the same reason why I joined CUNY Service Corps. In fact, this is my first internship. I was motivated, determined, and constantly learning in this entire process. It's as if I am on this adventure where I am passionately trying to pursue my future. This internship experience is a kick starter in my life. Really, an internship sounds better than a job. It's also mostly offered to college students.
While I am still in college, I took this opportunity because I'll miss this chance if I didn't at least try. I am an introvert and struggle to make connections with people. I find it so discomforting to try and put myself out there in a world full of strangers. Literally, I knew no one from there. This takes out the factor of me relying on someone else to help make the connections for me. I must admit, I met some of the funniest, outstanding people that I relate to in so many ways. Thinking back to how I was when I first started the internship to how it ended, my best experience was getting to do official projects. There is this stigma that interns just get a cup of coffee, run errands, and barely do hands on work. I am grateful that it was not the case for me, but even if it was, it would still be an opportunity.
Responsibility, Time Management, and Communication Skills are to me the three biggest soft skills to which I believe has improved the most. On top of that, I try my best to manage my classes to make sure my grades are where I need them to be for my major. My commitment to school and to my internship during this year is a level of professionalism.
-CCH
Reflect about experiences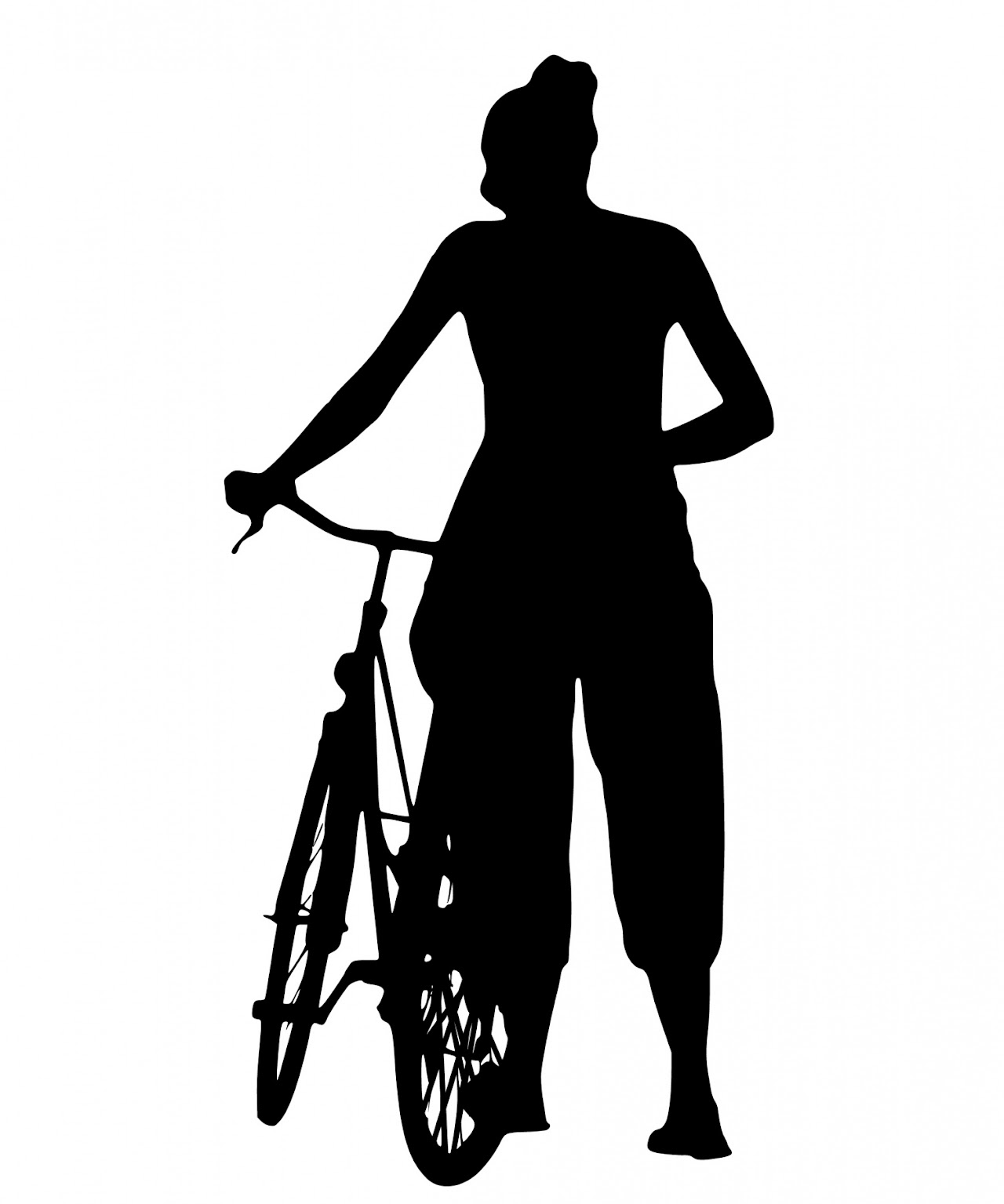 Reflect about experiences at your placement site and your accomplishments. Why should others on campus join the Service Corps?
Being a playroom volunteer at Maimonides Medical Center was an experience that did have a significant impact on my life and stimulated a deeper understanding of hospital dynamics that could prove to be vital in the future. My role as a playroom volunteer was to promote social interaction between pediatric patients through therapeutic play and creative projects. There were also administrative tasks to do daily such as keeping a clear record of patients that were in, toys, electronics, games or art supplies given to patients, and organizing the playroom, teen room, and toy closets. These tasks were done to optimize the time and performance of the Child Life Specialist(s) in charge of the day and other volunteers in order to deliver a sense of fun or excitement for patients during their stay at the hospital. ​
One experience that I will never forget was when there was a patient admitted in the hospital who seemed to be unresponsive to social interaction. It was unclear whether it was a developmental issue, but it seemed to be correlated to the medical care that she was receiving. I was told to do a one-on-one interaction, where I go into her room and try to interact with her. For the first hour, it seemed that I did nothing was working as she just laid in her bed immobile with a blank look on her face. So, I just picked up a paper and started doodling just for fun. Midway, I realized that she was staring at what I was drawing, and she seemed to be interested. I stopped drawing and saw that she lost eye contact and looked disinterested. I shared this with my supervisor who asked other volunteers to do the same.
By the following week, there seemed to be some improvement, but it wasn't substantial enough. I decided to read aloud to her in animated voices which garnered her attention. A week or so passed since that development, but when I came in to check on her, I saw that she was laughing, moving around, and interacting with other volunteers and medical staff. It warmed my heart that she was finally feeling comfortable and happy. She was shortly discharged from the hospital too. Although it isn't clear if my efforts to interact with her directly helped with her wellbeing, it brings me a certain kind of joy to be able to deliver some sort of happiness to a child in a place that's known to be depressing. This experience is one of the reasons that I feel passionate to pursue a career in medicine.
Others should join Service Corps because they get to learn skills and gain meaningful experiences that would prepare them for the professional world as well as contributing to the community. Service Corps works with many community partners to ensure that the members that they introduce to are the best for their organization. Members undergo monthly trainings geared toward the development of work ethics and social outreach. Even if you couldn't secure your spot in the placement site you wanted, it was a great way to give community service in multiple areas of work. It also gives you a glimpse of what career you may be pursuing, and it can lead you to either change careers or become more committed to your planned career.
You get to build connections with not only your placement site but with other members who are in the same path as you. In conjunction with using your skills to route your career, you also learn how the non-profit organizations work, how they provide service not for money but the true purpose of the communities they serve. This optimizes your available skills that will become transferable to any area. Working alongside determined leaders, other skills such as leadership, time management, presentation, impromptu speech, and accountability to name a few will surely be learned through the Service Corps. As a result, you would be combining your academic knowledge with experiential knowledge, which makes you more well-rounded.
The Service Corps helped me to recognize the leader in me and it will help you too. So what are you waiting for?
-EU
Developing as a Professional
How has the Service Corps helped you develop as a professional?
What skills (soft and hard) have you learned throughout CUNY Service Corps that you can apply to other jobs and life in general?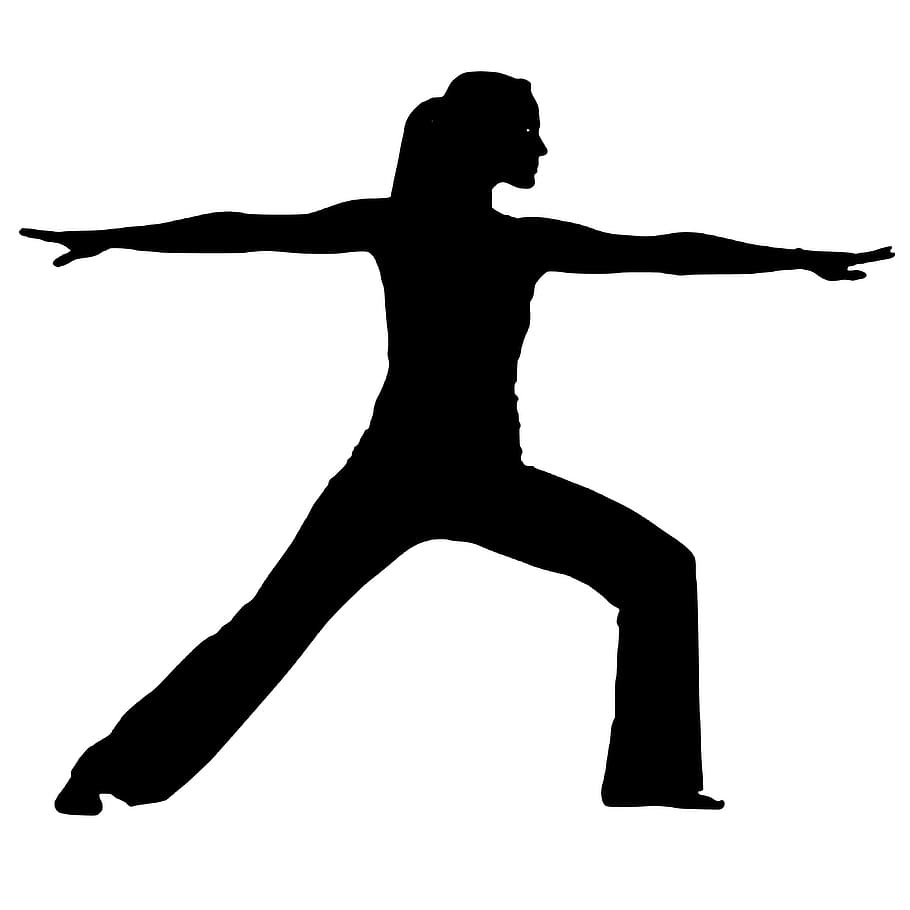 Becoming a member of the Service Corps program helped me to gain vital skills that are necessary for the work world. These include learning how to write professional emails, making excellent resumes, and performing a well-delivered elevator pitch to impress interviewer. The interactive workshops and speakers/panelists discussing their own professional journey provided by Service Corps was beneficial and inspiring to all members of the program. It also provided insight on the different roles I would exhibit that are not only limited to work but your personal life. From being a problem-solver to an active listener, I was able to apply what I learned from Service Corps. The most important role that I played in my placement site was just being human. To show empathy, kindness, and patience to patients and their families while also having a set of responsibilities and ensuring productivity of the workplace was a positive contribution in my development.
My ultimate goal in life is to pursue a career in medicine which I got to experience the social and professional aspect of this field by working in my placement site. Being surrounded by doctors, nurses, and other medical staff gave me a source of motivation and drive to deliver the best care possible and to one day, make a difference to my community. By becoming a member of this program, I was able to gain a new perspective and learned how to adapt to new environments. Service Corps has also taught me to manage my time between school and work in order to prepare for the professional world. By demonstrating flexibility at my placement site and taking classes, I know I will walk away with substantial growth that will serve for bigger opportunities.
A major skill that I learned throughout CUNY Service Corps was communication. Displaying open and clear communication can be essential to the operating of any job position as well as personal life. Earlier in my placement site, I would be afraid to ask too many questions because I didn't want to seem annoying or incompetent. However, my supervisor reassured me that I should always communicate to her any issues or questions as this can facilitate the tasks of the day. This also builds rapport and can improve one's interpersonal skills. Another skill I learned was organization. In my placement site, every volunteer who would come in for the day had a list of tasks to complete: write a record of admitted patients, toys/electronics/iPad stands to be placed outside the classroom, toys to be collected and cleaned and placed back in their designated spot, as well as doing rounds for any patient that was not on isolation precautions. Building this type of workflow was a little intimidating at first but as time progressed, it was easier to catch on and I later on began to help train new volunteers . If there wasn't anything to do, we would communicate this to our supervisor who would task us with organizing any creative projects for future patients.
Lastly, a skill that I learned throughout CUNY Service Corps is proficiency of a foreign language, specifically Hindi and Italian. I have been personally trying to learn these two languages by watching YouTube videos and movies. Surprisingly, there was a situation in my placement site where I had to translate to the patient's mother about my role in the hospital to allow her child to come into the playroom. It was nice to see that the mother appeared to be much calmer and relaxed once I started speaking. I think this shows how she was able to find a sense of familiarity in an unfamiliar place that I'm sure she wouldn't want her or her child to be in for long. Overall, I believe these 3 skills that I've learned will propel me to success on both a professional and personal level.
– EU
Experience, Reflect, and Develop
Why the Service Corps? What impact has it had on you? How has this experience made you a more successful student and professional?
At first, I joined CUNY Service Corps with the intention of gaining work experience. Being that I am in my final years of college, I needed to prepare myself for the professional world.. The Service Corps not only provided me the opportunity to gain valuable working experience but also showed me what the 'Professional World' looks like. During my time being a member, I met a lot of interesting people that gave me advice and even taught me valuable lessons that I can use once I graduate. I learned that developing good connections and social networking are very important to becoming a professional.
As time passes, I realized that the Service Corps is not only a good way to gain working experience, but also a good way to help the society that we are living in. It paved the way for me to give back to the community that I am a part of. I was always very interested in doing community services and thanks to CUNY Service Corps I actually got a chance to participate in one of them.
Reflect about experiences at your placement site and your accomplishments.
I was placed at the New York Urban Debate League (NYCUDL) where I was assigned to be the Technology Coordinator. There, I was responsible for making sure the tournament technology that we were using for our Debate Tournaments was up and running. In some tournaments, I was also given the opportunity to try out other positions such as floor manager and Tournament participants hospitality. I learned a lot at my placement sites andmost of things that learned I did not think I was capable of.
I also was able to receive my Social Media marketing certification where I learned tips and tricks on marketing and promoting businesses and organizations.
How has the Service Corps helped you develop as a professional?
CUNY Service Corps offered a lot that helped me develop as a professional. One is that I made more connections. It is pretty nice being connected to more people as they teach me new things and share their experiences and wisdom .
I also feel like I can manage my time more efficiently. I learned how to prioritize doing things that need to be done. Generally, I feel like my self-control greatly improved thanks to CUNY Service Corps. When you know how to manage time, you can achieve and do more task . Another upside of having better time management skills is that I have more free time being that I procrastinate less and prioritize more.