" Discimus ut Serviamus: We learn so that we may serve"
Welcome to The Office of Finance and Administration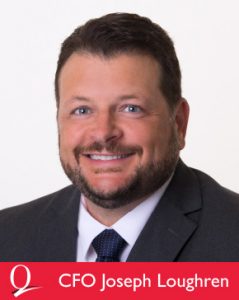 The Finance Division provides essential services in support of Queens College's student-centered vision and mission. We strive for excellence in our daily operations and are committed to enhancing the experience of those we serve and employ. Our goal is to strengthen and align central financial and administrative functions with the college's strategic plan.
Office Information
Office Hours
Monday-Friday 9:00am-5:00pm
Saturday & Sunday CLOSED
Address
Kiely Hall, Room 1010
65-30 Kissena Blvd
Flushing, NY 11367
Phone: 718-997-5557
Fax: 718-997-5530
Email: VPFA@qc.cuny.edu
Office Assistant: Kamilah Roach
kamilah.roach@qc.cuny.edu
The Finance Division includes the following areas:
FACILITIES
The Assistant Vice President for Facilities oversees the following areas:
Buildings & Grounds
Campus Planning, Design, and Construction
Environmental Health & Safety
The Assistant Vice President for Facilities is responsible for overseeing facilities management operations that provide facilities planning, space administration, construction management, facilities maintenance and repair, renovations, physical plant management, architectural and engineering services, utilities distribution, custodial, landscape, and other maintenance services to Queens College.
BUDGET & FINANCE
The Assistant Vice President (AVP) for Budget and Finance provides leadership and analytical support in planning and organizing resource deployment specific to all fund sources at Queens College. Further, the AVP is responsible for creating and shepherding college-wide multi-year budget, resource, and strategic plans, as well as assisting all departments in meeting fiscal targets.
The AVP for Budget and Finance oversees:
Accounting Department
Budget Office
Bursar Office
Finance and Administration for Affiliated Corporations
HUMAN RESOURCES (OHR)
The Office of Human Resources is dedicated to the development and implementation of programs, processes, and policies that foster an environment of support, professional development, and employee appreciation. It strives to provide the best customer service by communicating information related to payroll, benefits, personnel services, classifications, recruitment, promotional opportunities, and employee development.
The office has three main functional units:
Compensation & Benefits
Employment Services & Data Reporting
Staff Development & Recruiting
INFORMATION TECHNOLOGY SERVICES (ITS)
Information Technology Services (ITS) enables the College to achieve its goals through the effective use of technology. ITS provides the technical skills necessary to establish and maintain an integrated technology environment that supports faculty, staff and students; administrative functions, instructional programs, computer labs, and classrooms. ITS seeks to provide quality customer service to end-users to ensure that institutional objectives are met.
The Assistant Vice President & Chief Information Officer oversees the following areas:
Campus Mail & Distribution Services
Computer Labs
Entprise Application Services
Help Desk
Media Solutions Group
Network Services
Project Management Office
QCard Office
Reprographics & Print Shop
Training & Technology Solutions
PROFESSIONAL & CONTINUING STUDIES (PCS)
Whether you're a lifelong learner or you want to develop the skills and knowledge that can prepare you to be more successful in your career, Professional and Continuing Studies can help. We offer a range of individual courses in noncredit professional development and test-preparation, as well as field recognized certificate programs and corporate training options in multiple industries.
PUBLIC SAFETY & SECURITY
The Office of Public Safety is also responsible for:
Fire Safety
Emergency Management
Locksmith Services
Parking
The primary responsibility of the Office of Public Safety & Security is to provide a safe environment for the college community, a place where faculty, staff, students, and visitors can feel secure in pursuing their activities on campus.
PURCHASING & PROPERTY MANAGEMENT
The Purchasing Department procures good and services in compliance with the laws and regulations of New York State and CUNY. It assists in determining the best and most appropriate manner in which to obtain goods and services, in accordance with New York State Finance Law and CUNY procurement guidelines. Property Management tracks all equipment purchased by the college through various fund sources, including OTPS, RF, DASNY, DSF, and QCF.
QUEENS COLLEGE FOUNDATION (QCF)
The Controller manages the day-to-day accounting activities of QCF and is responsible for adherence to accounting principles and Foundation policies and procedures. The Controller ensures the accuracy and efficiency of internal and external financial reporting, by aligning strong internal controls and processes with donor fiduciary expectations.
QUEENS COLLEGE VENUE RENTALS (QCVR)
Venue Rentals manages the scheduling and coordination of event space reservations. Queens College boasts 80 acres of a variety of spaces and locations that are available to external organizations and agencies, including classrooms, lecture halls, auditoriums, conference rooms, dining facilities, and campus grounds.
TECH INCUBATOR AT QUEENS COLLEGE (TIQC)
The Tech Incubator at Queens College (TIQC), supported by the New York City Council, is the startup incubator for tech freelancers, professional developers, and entrepreneurs. TIQC aims at helping startup companies and entrepreneurs to build successful technology companies, which in turn creates more job opportunities and driving new innovation and technology development in New York. With the advanced computational infrastructure and the CUNY community advantages, TIQC provides an outstanding environment for companies to turn innovative ideas into businesses and success.