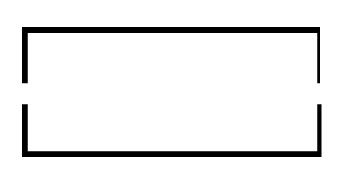 85 Wows to Celebrate 85 Years of Building Futures
1
Queens College is in the top 1% of colleges in helping students rise from poverty to prosperity.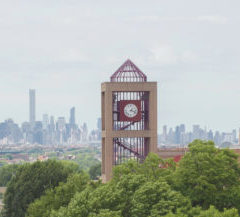 2
QC students speak 96 languages at home and trace their ancestries to 133 countries.
3
85% of our full-time faculty have a doctorate or the terminal degree in their field.
4
The Chaney-Goodman-Schwerner Clock Tower is named for the three young civil rights activists who were murdered in Mississippi during the summer of 1964: James Chaney, QC student Andrew Goodman—whom Paul Simon '63 would memorialize in the song, "He Was My Brother"—and Michael Schwerner.
5
Queens College is the first public college in New York State to participate in the Kessler Scholars Program, launched by former New York Mets majority owner Fred Wilpon and his wife, Judy. The Kessler Program provides scholarship aid and uses research and real-time student feedback to transform the experience of first-generation college students.
6
Queens College ranks fourth among all U.S. colleges for offering the best ROI by Business Insider.
7
The Summit Apartments, given a gold rating in 2011 by Leadership in Energy and Design, is the first LEED-certified student residence within the City University of New York.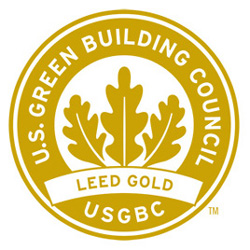 8
Frank H. Wu is the first Asian American to serve as Queens College president as well as the first Asian American to lead a CUNY college in Queens County.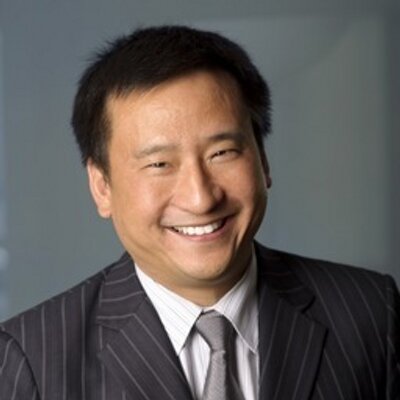 9
Townsend Harris High School, a prestigious city institution forced to close in 1942 due to budget restraints, reopened on the QC campus in 1984. Townsend is consistently ranked among the nation's 100 best high schools, with a 99% graduation rate.
10
The college hosts the only tech incubator in the borough of Queens with funding from the New York City Council. The incubator helps entrepreneurs turn their startups into successful businesses.
11
Victory Media designated QC a Military-Friendly® School for 2022-23.
12
Kiplinger Personal Finance lists QC as a "best value college" and Money magazine similarly ranks us as a top college nationwide for value.
13
Queens College has been named a Princeton Review Best College for 30 consecutive years, ever since the guide was first published in 1992. The school was also recognized in the categories of Best Value College and Best Northeastern College.
14
Queens College offers incoming first-year students QC in 4—the only program of its kind in New York City—which guarantees participants that they will graduate in four years.
15
A cargo ship was named Queens Victory in honor of the college, which hosted the Army Specialized Training Program during World War II.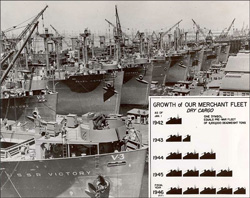 16
The World War II Veterans Memorial Plaza on the quad is dedicated to the over 1,100 faculty, students, and staff who served in that conflict. The plaza was a gift from Arnold Franco '43, a U.S. Army code breaker who served in France and in 2005 received the country's highest award, the Legion of Honor.
17
The Reverend Dr. Martin Luther King, Jr. was the first speaker in the college's John F. Kennedy Memorial Lecture Series.
18
A Civil Rights Archive established at Rosenthal Library documents the significant participation of Queens College students, faculty, and staff in voter registration drives, Freedom Schools, and other projects. The archive includes the library collection of famed activist and writer James R. Forman.
19
In 1979, President Jimmy Carter became the first president to visit Queens College, holding a Town Hall Meeting at Colden Center.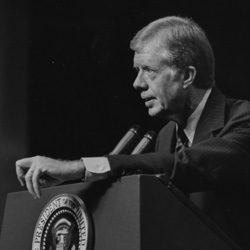 20
Supreme Court Justice Sonia Sotomayor spoke at Queens College in October 2017 and was interviewed by then-QC President Félix V. Matos Rodríguez; she followed her talk with a spirited discussion with students.
21
The Godwin-Ternbach Museum has the borough's most comprehensive collection of art and artifacts, housing nearly 6,000 items that date from ancient to modern times.
22
Queens College administers the Louis Armstrong House Museum and Archives, a National Historic Landmark and New York City Landmark. Originally housed in the college's Rosenthal Library, the archival collection—now completely digitized—includes Satchmo's papers, private tape recordings, musical manuscripts, scrapbooks, photographs, gold records, trumpets, and more. Armstrong historian Ricky Riccardi is director of research collections for the museum, which comprises the world's largest archives for a single jazz musician. Former First Lady Hillary Rodham Clinton visited the campus in 1998 to support the preservation and philanthropist Robert Smith is among the museum's trustees.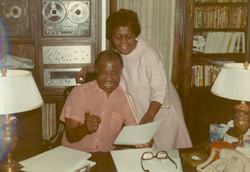 23
The Kupferberg Center for the Arts, the largest multidisciplinary arts complex in Queens, has presented Yo-Yo Ma, the New York Philharmonic, the New York City Ballet, Jerry Seinfeld, Aziz Ansari, Trevor Noah, Tony Bennett, Ray Charles, Billy Joel, David Bowie, and Carol Burnett.
24
U.S. News and World Report names QC as a top ten Public School (North), a Best Value college (North), a Best College for Veterans (North), a Best College for Undergraduate Teaching (North), and among the top ten for Social Mobility (North).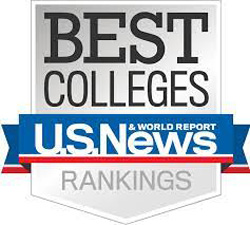 25
The Queens College Speech-Language-­Hearing Center has served children and adults in the Queens community since 1942; the QC Psychological Center offers free/low-cost services to the community.
26
QC's Costume Collection contains over 2,000 items, shoes, and accessories that date as far back as the 18th century.
27
Ken '41 and Max Kupferberg '42 worked on the Manhattan Project during World War II.
28
Marie Maynard Daly '42 was the first African American woman in the nation to earn a PhD in chemistry.
29
Doris L. Wethers '48, an authority on sickle cell disease, was the first black attending physician at Saint Luke's Hospital in 1958.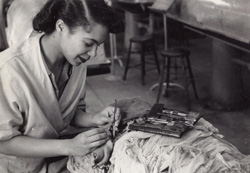 30
Albert Kapikian '52 is known as the father of human gastroenteritis virus research for his work developing the first licensed vaccine against rotavirus; for that breakthrough, he received the Sabin Gold Medal.
31
Stanley Milgram '55, a social psychologist, was best known for his controversial experiments on obedience and his concept of Six Degrees of Separation.
32
Since 1981, Queens College has been the home of environmentalist Barry Commoner's Center for the Biology of Natural Systems. Renamed the Barry Commoner Center for Health and the Environment and directed by Steven Markowitz—an occupational medicine physician, internist, and epidemiologist—it screens the health of nuclear weapons workers through a $40.5 million grant from the Department of Energy. The Commoner Center also researches medical issues affecting 9/11 first responders and residents of the World Trade Center neighborhood.
33
QC alum and faculty member Stephen Pekar '86 was part of the first major expedition to explore the lost continent of Zealandia (near Australia).
34
Dennis Liotta '70 is the co-discoverer of Emtricitabine, an antiviral drug widely used by HIV-positive patients in the United States.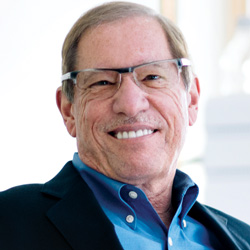 35
Queens College researchers collaborated with Riverkeeper and researchers from Columbia University's Lamont-Doherty Earth Observatory on a first-of-its kind survey of water quality along the entire 315-mile-long Hudson River, from Lake Tear of the Clouds in the Adirondack Mountains, to the mouth of New York Harbor.
36
Russell Artzt '68 and the late Charles Wang '67 cofounded Computer Associates (now known as CA), one of the world's largest independent software corporations.
37
In 2017, Forbes named Olivier Noel '11 to its annual "30 Under 30" list of outstanding young entrepreneurs in the sciences. Noel founded the company DNAsimple, which banks saliva samples from people all over the world for use by researchers. He expanded his company after pitching it successfully on the TV show "Shark Tank."
38
Geneticist Elizabeth Neufeld '48 received the National Medal of Science for her research on the genetic basis of metabolic disease in humans.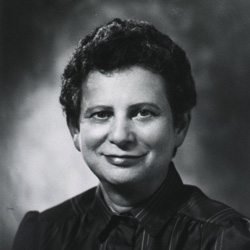 39
Queens College was the first school in New York State to offer a Master's in Science in Education (grades 7-12), a unique graduate degree program that fosters the teaching of computational thinking and computer skills in middle school and high school. Students graduate with the specialized knowledge and skills in computer science that are needed to teach the subject, including AP courses in it, in secondary schools.
40
Jane Breskin Zalben '71 is the author of over 50 children's books; Else Holemund Minarik '42 wrote the popular children's book series Little Bear, which was illustrated by Maurice Sendak; David A. Adler '68 has written close to 200 books for children and young adults, including the popular Cam Jensen series.
41
Carol Fredericks Jantzen '67, '70 has won national recognition in the fields of glass chemistry and the safe disposal of high-level nuclear waste.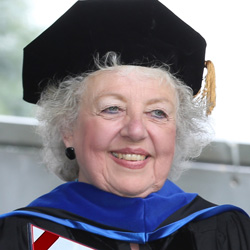 42
Researchers in the School of Earth and Environmental Sciences have conducted projects on all seven continents and all five oceans; no wonder QC has more earth and environmental science majors than any other CUNY college.
43
Gail Marquis '73 won a silver medal as part of the U.S. women's 1976 basketball team; Marjorie Larney '64 competed in the javelin at the 1952 and 1956 Olympics; and Nicky Nieves '12 was on the sitting volleyball team that won gold in the 2016 Paralympics. Seira Garcia, a QC undergraduate and star of CUNY's wheelchair basketball team, is the university's first student-athlete to be invited to try out for a U.S. national team.
44
Queens College was the first public college in New York State to receive a gift of
$1 million from Give Something Back, a foundation established by philanthropist Robert Carr. The gift covers tuition, fees, and room and board for 50 young women and men.
45
In 1975, QC's women's basketball team played in the first women's basketball game held in Madison Square Garden. The college's basketball court has been named the Lucille Kyvallos Court in honor of the legendary QC coach and women's basketball pioneer.
46
Former QC President Félix V. Matos Rodríguez is the first educator of color and the first Latino to serve as chancellor of CUNY, the largest urban university in the United States. He is the first chancellor to have served as president of both a two-year college and a senior college.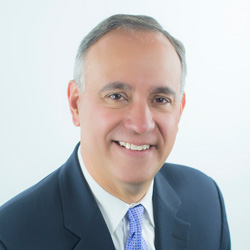 47
As CEO of Mattel, Jill Barad '73 was one of the first women to head a Fortune 500 company.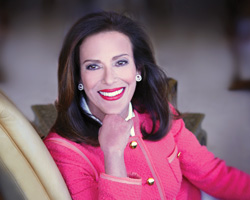 48
Donna Orender '78—a member of the team that competed in the first women's basketball game at Madison Square Garden and an All American—was president of the Women's National Basketball Association.
49
Juliet Papa '78 of 1010 WINS Radio received the national Gracie Award as Outstanding Reporter/Correspondent; Mary Murphy '81 has won Emmys for her reporting on WCBS Channel 2 News and WPIX News.
50
QC has had more graduates serve in the U.S. House of Representatives than any other CUNY college: Joseph Crowley '85 (14th District, retired), Adriano Espaillat '79 (13th District), and Gary Ackerman '65 (5th District, retired).
51
Helen Marshall '70, '73 was borough president of Queens from 2002 to 2013 after serving in the New York State Assembly and New York City Council. She was the founding chair of the council's Higher Education Committee.
52
Joel Benenson '79 was the lead pollster and senior strategist for Barack Obama's historic race for president in 2008, and a senior strategist for Hillary Clinton's 2016 campaign.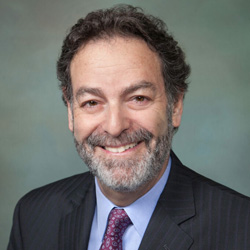 53
Raymond Paretzky '83 is the first CUNY student to receive a Rhodes Scholarship. He is currently a partner in the law firm of McDermott, Will & Emery.
54
While studying at QC to be a teacher, Carole King met her future husband and songwriting partner Gerry Goffin on campus. (John Lennon said in 1963 that he wanted Paul McCartney and himself to become "the Goffin-King of England.") King received the Library of Congress' Gershwin Prize for Popular Music in 2012 and three years later was honored by the Kennedy Center.
55
Actor Danny Burstein '86—whose stepfather Harvey was a longtime member of the college's Philosophy Department—won his first Tony Award in 2021 on his seventh nomination. He has also won two Drama Desk Awards and four Outer Critics Circle Awards. In 2020 he received the Drama League's Distinguished Performance Award, the oldest theatrical honor in North America. He received an honorary degree in 2022 and was that year's Commencement speaker.
56
Distinguished Professor of English Kimiko Hahn is the author of ten collections of poetry; The Unbearable Heart received an American Book Award. Hahn served a term as president of the Poetry Society of America.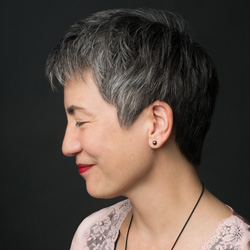 57
Queens College faculty and alumni have been nominated for or won over 100 Grammy Awards.
58
The Enjoyment of Music, a textbook written by Music Professor Joseph Machlis, is one of the most popular music appreciation books published in English, having sold over two million copies.
59
Jon Favreau, a QC alumnus, is an actor, the director of the popular Iron Man movies, the executive producer of "The Mandalorian" series streaming on Disney, and a recipient of the Harold Lloyd Award for Filmmaking. Lidia Bastianich, who also attended QC, is an award-winning Italian cookbook author and TV host.
60
Three QC graduates have won Pulitzer Prizes: Dorothy Rabinowitz '56 (2001, for Commentary), Lloyd Schwartz '62 (1994, for Criticism), and Marvin Hamlisch '68 (for A Chorus Line). A fourth graduate, Richard Ofshe '63, contributed articles to a series exposing the Synanon movement, for which the newspaper the Point Reyes Light received a Pulitzer Prize for Public Service in 1979.
61
Paul Simon '63, a member of the Grammy Hall of Fame, received Album of the Year honors for Graceland and Still Crazy After All These Years (among 12 Grammys he has won). He is also the first recipient of the Library of Congress' Gershwin Prize for Popular Music.
62
Novels by Susan Isaacs '65 have been translated into 30 different languages.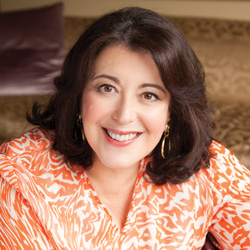 63
Alumni Fran Drescher, Ray Romano, and Jerry Seinfeld '76 all starred in hit comedy series that ran for years. Carol Leifer '78 won four Emmy Awards for her scripts for Seinfeld.
64
Luciano Pavarotti sang at a special concert celebrating Colden Center's twentieth anniversary season. QC of course has produced its own opera stars, including Reri Grist '54, Frank Lopardo, and Erika Sunnegardh '99.
65
The late Jimmy Heath, a legendary saxophonist and composer, was a full-time faculty member of QC's jazz program. An NEA Jazz Master, Heath wrote more than 125 compositions, many of which became standards. He also founded the Queens Jazz Orchestra, an ensemble in residence at Flushing Town Hall.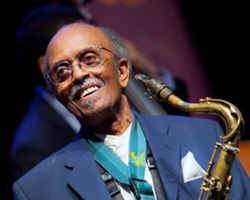 66
The late Gregory Rabassa, Distinguished Professor of Hispanic Languages and translator of Gabriel Garcia Marquez's One Hundred Years of Solitude, was awarded the National Medal of Arts, the nation's highest honor for artistic excellence.
67
Brothers Vincent '72 and Chris Misiano '76 have directed hundreds of TV shows, including episodes of ER, West Wing, Law & Order, Ally McBeal, The Blacklist, and Agents of S.H.I.E.L.D.
68
The Moog synthesizer, one of the first widely used electronic instruments, was created by two-time Grammy Award winner Robert Moog '57.
69
Joy Behar '64 is the Emmy Award-winning cohost of The View.
70
Michael Weisman '71, who helped to reshape how sports are presented on TV, has won 24 Emmys for his work at NBC and FOX.
71
Howie Rose '77, the radio voice of the New York Mets, has won two Emmy Awards for excellence in broadcasting.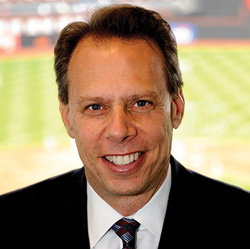 72
Marvin Hamlisch '68 was only the second person to win an Emmy, Grammy, Oscar, Tony, and Pulitzer Prize. (Richard Rodgers was the first.)
73
Jerry Seinfeld '76 claims that the only time he found a parking spot in Queens was when he returned to QC to receive an honorary degree.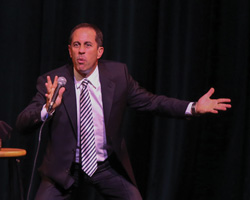 74
Maaza Mengiste had two acclaimed novels to her credit while she was an English professor at QC. Her second book, The Shadow King, was shortlisted for the Booker Prize.
75
Eminent Lincoln scholar Harold Holzer '69 served for nine years as co-chairman of the United States Abraham Lincoln Bicentennial Commission, and in 2008 received the National Humanities Medal from President George W. Bush. Holzer's papers were acquired by the New York State Library.
76
Cristina Jimenez Moreta '07, an immigrant rights activist; Bright Sheng '84, a composer; Elliot Sperling '73, who researched the political, religious, cultural, and economic relations between Tibet and China from the 14th through 17th centuries; David Rudovsky '64, an attorney whose work concerns the protection of the constitutional rights of individuals and groups; and Eric Wolf '46, distinguished anthropologist and author of Europe and the People Without History, have received MacArthur "Genius" Awards. So did filmmaker Alex Rivera, who has taught in the Media Studies Department, and late Music Professor George Perle, a composer and music theorist.
77
When Deborah J. Glick '78 was sworn into the New York State Assembly in January 1991, she became New York's first openly gay state legislator. Glick and fellow QC alumna Toby Stavisky, the first woman from Queens County elected to the New York State Senate, chair the higher education committees in their respective legislative bodies.
78
Nellie Y.  McKay '69 was the co-editor (with Henry Louis Gates, Jr.) of the Norton Anthology of African-American Literature, which has become the worldwide standard in the field.
79
Richard Richter '51 was the founding president of Radio Free Asia and the founding senior producer of ABC's Good Morning America.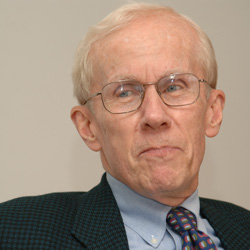 80
Jules Piccus '42 made international headlines in 1967 when he discovered in the National Library in Madrid two codices by Leonardo da Vinci that had been missing for 135 years.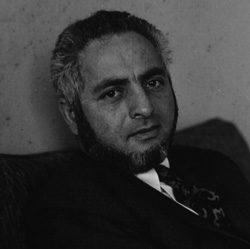 81
Peter Archer '85, who taught band at Nathanial Hawthorne Middle School 74 in Bayside, was a consultant for Soul, the Academy Award-winning animated film about a music teacher who dreams of playing jazz professionally.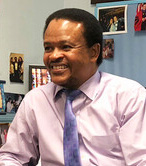 82
Alumna Carolyn Leigh wrote the lyrics to such standards as "Witchcraft," "The Best Is Yet to Come," and "Young at Heart" as well as the Broadway musical Peter Pan, which starred Mary Martin. She was working with Marvin Hamlisch '67 on the musical Smile in 1983, when she died. Two years later, she was inducted into the Songwriters Hall of Fame.
83
Michael Berenbaum '67, a scholar who specializes in the study of the Holocaust, was the co-producer of One Survivor Remembers: The Gerda Weissmann Klein Story, which won a 1995 Academy Award for Documentary Short Subject and an Emmy Award for Outstanding Information Special.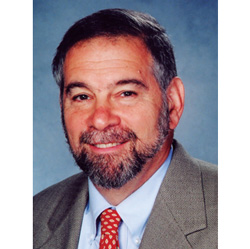 84
English Professor Emerita Jessica Harris '71 MA was named to Time magazine's list of the 100 Most Influential People of 2021. An acclaimed food historian, Harris has found new audiences since Netflix released "High on the Hog," a four-part series based on her book of the same title.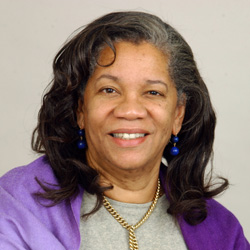 85
 In 2022, while she was an associate professor of history, Kristina Richardson was one of nine early and mid-career scholars awarded the Dan David Prize, becoming the first CUNY professor to receive a prize sometimes described as the Nobel of history. Richardson focuses on the medieval Middle East; her research is based on the writings and material production of non-elites. The Dan David honorees were each given $300,000 to recognize their achievements and support their future work.