Student Ambassador Program
A Student Ambassador is a positive, enthusiastic, well-informed representative of the Queens College student body. Ambassadors are interested in working with faculty, students, and members of the Admissions Office to promote the college's programs and services. They assist with on-campus special events such as open house seminars and commencement, in addition to leading campus tours and participating in off-campus recruitment efforts at high schools and college fairs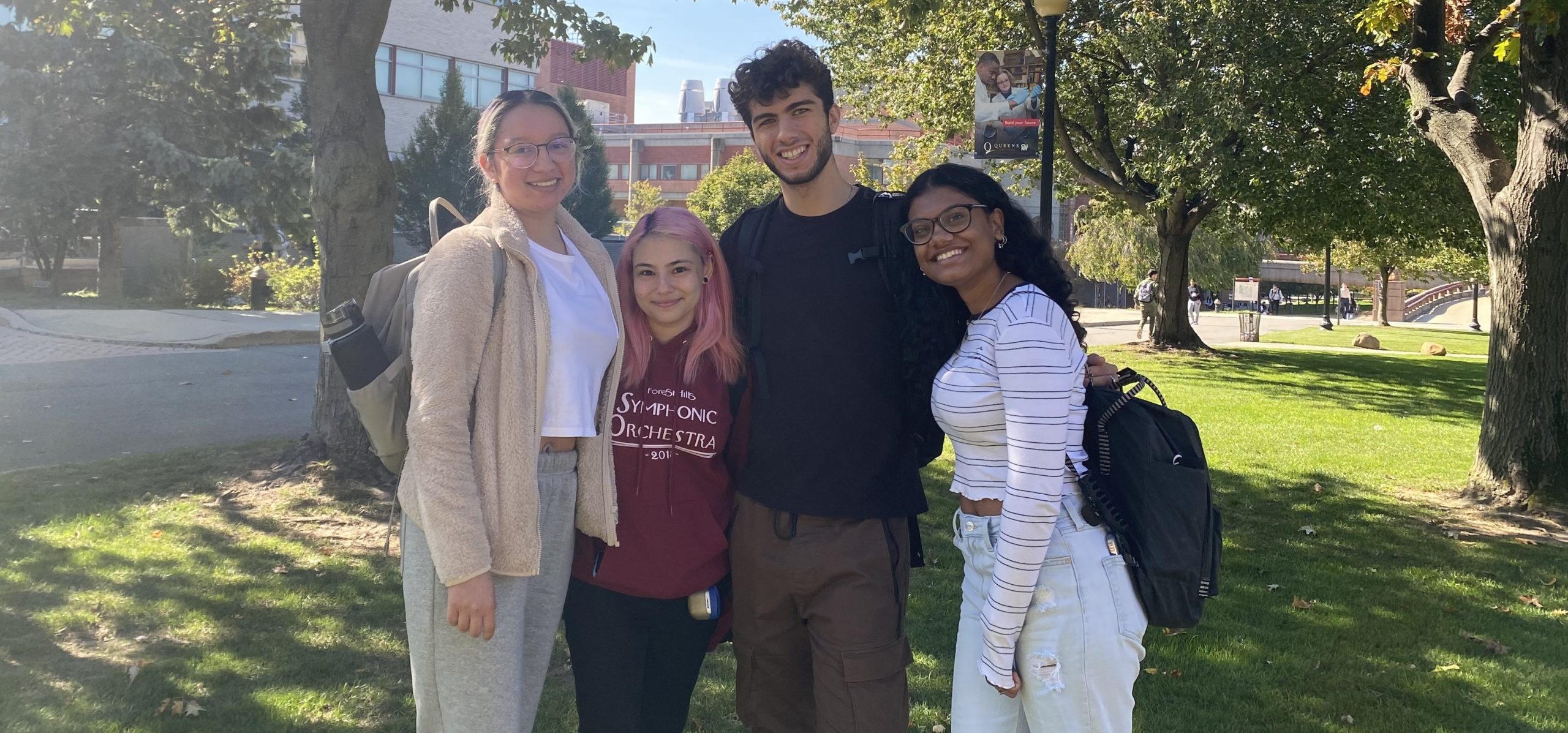 Why should you be a Student Ambassador?
• Expand your communication and leadership skills.
• Gain opportunities to deal with a wide variety of people.
• Work as a team with your peers.
• Have an opportunity to share your knowledge of the college with high school students and members of the community.
• Build your resume with letters of recommendation from the director of Admissions, along with a certificate of appreciation from Queen's College signed by the college president and director of Admissions.
• Receive early registration.
• All Student Ambassadors will receive a free Queens College Ambassador polo.
How much time does serving as a Student Ambassador Take?
Assignments, on-campus events, and recruitment will involve weekdays, evenings, or weekends, with a minimum of 5 completed events and approximately 3 cumulative hours for meeting and discussion sessions for the academic year (fall/spring). This is a one-year commitment; please do not apply if you are planning to leave or graduate before the end of the academic year. This opportunity is available for full- and part-time Queens College students. All assignments and obligations as an ambassador will work around your class schedule.
How to become a Student Ambassador
Applicants must be in good academic standing to apply. An ambassador application must be completed and submitted online.  Qualified applicants will be granted an interview and overview of policies. For an application, please reach out to either Melissa Luca at melissa.luca@qc.cuny.edu or Eric Prezeau at eric.prezeau@qc.cuny.edu for more information.
Office Information
Undergraduate Admissions Office
Location: Jefferson Hall 
Phone: 718 997-5027
E-mail: eric.prezeau@qc.cuny.edu
Ambassador Program Application