Training and Development is aimed at bettering the performance of individuals.
There are ongoing educational activities within Queens College and CUNY designed to enhance the fulfillment and performance of all employees.
Training and development programs offered include a variety of educational techniques and programs that can be attended by staff.
Development activities can:
Encourage growth and career development of employees
Improve skills and knowledge that can be immediately applied at work
Increase motivation and job satisfaction
Create a network of colleagues for problem-solving and support
Promote communication and planning throughout campus and department networks
For a list of current workshops at Queens College, please click here.
Contact Information
If you have any questions on Training and Development please feel free to contact:
Damali Cooper
HR Training & Recruiting Generalist
718-997-4493
Damali.Cooper@qc.cuny.edu
Professional Development and Learning Management Information

The Professional Development and Learning Management (PDLM) Office manages training and professional development opportunities designed to enhance the knowledge, skills, and competencies of CUNY employees. College and Central Office employees in various positions can benefit from professional development and training sessions that present progressive and innovative workplace effectiveness tools created by some of the most celebrated thinkers in the workplace learning field. To find courses and how to register click here.
To Register for CUNY Professional Development Program Courses go to www.cuny.edu/pdlm to complete E-Application. Submit online to PDLM Office and submit hard copy to Human Resources Office.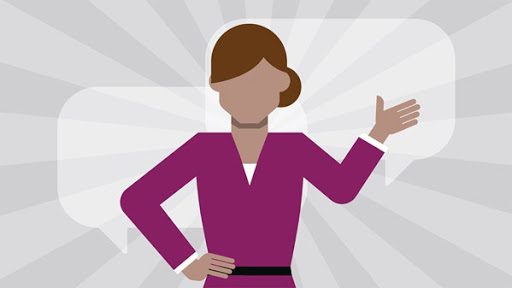 Communicating with Confidence
Get simple communication tools, strategies, and tips to help you communicate with confidence.