Queens College Celebrates Women's History Month With Presentations Focusing on the Legacy of Shirley Chisholm, Who Spoke at the College During Her 1972 Presidential Run; Humor And Feminism; Self-Discovery; and Latinas Advocating For Change

—College to hold month-long drive to collect clothing and personal care items for a local women's shelter and the people of Ukraine—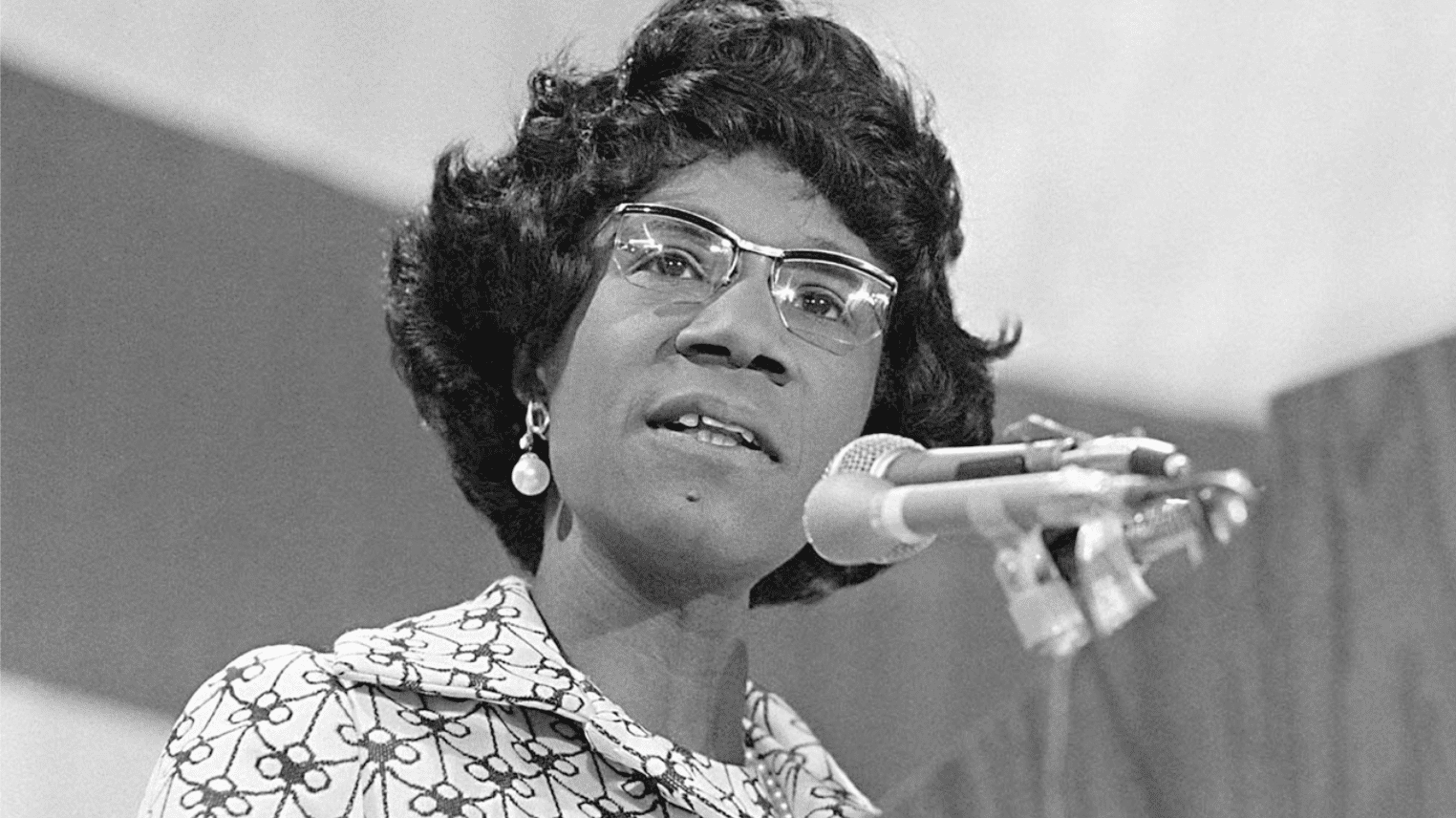 Flushing, New York, February 28, 2023—A series of free presentations for the college community on topics ranging from the legacy of Shirley Chisholm to humor and feminism, self-discovery, and Latinas advocating for change will mark Women's History Month at Queens College in March. In addition, the Office of Student Development and Leadership will collect clothing and personal care items throughout the month for donation to a local women's shelter and the people of Ukraine.
"I'm delighted and proud that in celebration of Women's History Month, the college is offering a wide-ranging perspective on women's societal contributions and continuing struggles," said Queens College President Frank H. Wu. "From the enormous impact of Shirley Chisholm's work on black feminism and power in politics to Latina advocacy, we are focusing on the role that women have played in supporting vulnerable populations and the work that still needs to be done to ensure inclusivity in the fight for equality."
On Wednesday, March 1, the college's Africana Studies and SEEK departments, with support from the Andrew W. Mellon Foundation, will present a lecture by Anastasia Curwood, a University of Kentucky history professor and author of Shirley Chisholm: Champion of Black Feminist Power Politics. Chisholm was the first African American woman in Congress and—decades before the election of Barack Obama—the first African American to seek the presidential nomination from one of the United States' two major political parties. Queens College has a direct connection to Chisholm, having hosted her as a speaker during her 1972 presidential run. Please click HERE to hear Chisholm's remarks as recorded by the college's student-run radio station WQMC.
The Friday, March 3, Women and Gender Studies' annual Virginia Frese Palmer Conference will address Laughing Matters: Funny Folx and Feminism. Comics and writers Kelli Dunham, Terry Galloway, Lisa Haas, and QC alumna Lorena Russi will tackle topics such as gender, bodies, and power, and take questions from the audience.
International Women's Day, on March 8, will be celebrated with Give Birth to Yourself: A Guide to Living, Writing, and Walking in Your Truth, a talk by activist and scholar Sonia Sanchez, Philadelphia's first poet laureate and the author of more than 20 books. Sanchez's appearance is sponsored by SEEK; CERRU; the departments of Africana Studies, Women and Gender Studies, English, Comparative Literature, Political Science, Media Studies, and Spanish Languages and Literature; and the associate dean of the Library and the dean of Social Sciences.
Social justice leader Denise Padin Collazo, author of Thriving in the Fight: A Survival Manual for Latinas on the Front Lines of Change, will share lessons she's learned as a longtime activist at a presentation and book signing on Monday, March 13. This event is sponsored by Latin American and Latino Studies and the Political Science Department.
Queens College offers an interdisciplinary major and minor in Women and Gender Studies. The curriculum is designed to provide students with a solid foundation in the issues and methodologies appropriate for the study of women and gender. Students examine women's experiences in historical and cultural perspective and explore the ways in which gender intersects with class, sexuality, race, ethnicity, religion, and nation. The program offers features a wide range of courses taught by more than 30 faculty members across the disciplines.
About Queens CollegeQueens College enjoys a national reputation for its liberal arts and sciences and pre-professional programs. With its graduate and undergraduate degrees, honors programs, and research and internship opportunities, the college helps its students realize their potential in countless ways, assisted by an accessible, award-winning faculty. Located on a beautiful, 80-acre campus in Flushing, the college has been cited by Princeton Review as one of America's Best Value Colleges for five consecutive years, as well as being ranked a U.S. News and World Report Best College and Forbes Magazine Best Value College thanks to its outstanding academics, generous financial aid packages, and relatively low costs. Visit our homepage to learn more​.