QUEENS COLLEGE HOSTS PATHBREAKING ATTORNEY AND AUTHOR FOR BLACK HISTORY MONTH
–Bruce Jackson to discuss his new book on race, opportunity, and aspirations–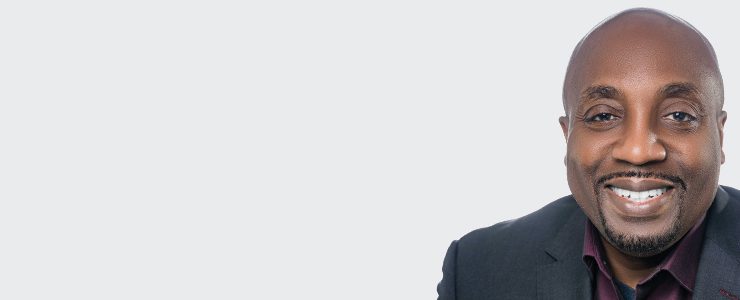 Flushing, NY, January 30, 2023—As part of its annual celebration of Black History Month, Queens College will host a fireside chat by Bruce Jackson, attorney and author of the forthcoming Never Far from Home: My Journey from Brooklyn to Hip Hop, Microsoft, and the Law. Open to students, faculty, and staff, the free discussion will take place on campus on Thursday, February 9, at 12:15 pm in the President's Lounge (Dining Hall).            
"Mr. Jackson achieved a stunning rise from extreme poverty to academic and professional success," says Queens College President Frank H. Wu. "From that vantage point he testifies eloquently to the racial barriers to mobility that remain in today's society. For years Queens College has represented an important path to the middle class for New York's underserved communities, and we believe he has an important message to share."
After earning a law degree from Georgetown University, Jackson worked in entertainment law for a decade, cofounding his own law firm and advising some of the top musical talent in the country—notably helping hip-hop pioneer LL Cool J regain ownership of his early recordings. A Microsoft attorney since 2000 and associate general counsel since 2019, he is managing director for strategic partnerships under the president's office, where he oversees a $15 billion effort to help companies reimagine their digital transformation. He is also active in Microsoft's law and corporate affairs' diversity efforts, helped to launch its Elevate American Veterans Initiative, and worked to develop a pipeline for diverse recruitment—a body of work that earned him Microsoft's diversity award.
His new book—to be released February 7—shares a personal history that few colleagues knew. Before his rise up the corporate ladder, Jackson had suffered poverty and other traumas experienced by many Black children in America. A native of Crown Heights, Brooklyn, he grew up in the Amsterdam Houses, a public housing project in Manhattan. By the age of ten, he had been falsely accused of robbery and arrested. At fifteen, he witnessed the murder of a close friend. Tempted to enter the growing drug trade due to lack of opportunity, he was helped onto a different path in life that led him to a bachelor's degree in accounting from Hofstra University and a law degree plus a master's in tax law from Georgetown University.
In Never Far from Home, Jackson both tells the story of his own unexpected journey and reflects on the widespread lack of opportunity and structural racism faced by most people of color. Opening doors is just the beginning. He writes that "Diversity happens mostly at the recruitment and hiring stage, and it is crucial; but it is, in many ways, merely a prerequisite for the intensely hard work of inclusion." Having reached the top of a corporation, he finds that many white colleagues do not understand that his life is nonetheless different from theirs; for instance, they do not believe him when he shares that he has been arrested for a small problem with his car insurance.
U.S. Congressman Hakeem Jeffries writes that "Jackson asks his readers to confront the systemic inequalities that continue to plague communities of color across our nation. Jackson's own story of success … inspires us to continue the fight for a world where no one is underestimated and opportunity comes to every single zip code." Kirkus agrees, describing the book as a "well-crafted American success story … aspirational."
Jackson's fireside chat at Queens College will be facilitated by Jerima DeWese, chief diversity officer and dean of diversity. The first 36 people to arrive at the event will receive a free copy of Never Far from Home.
About Queens CollegeQueens College enjoys a national reputation for its liberal arts and sciences and pre-professional programs. With its graduate and undergraduate degrees, honors programs, and research and internship opportunities, the college helps its students realize their potential in countless ways, assisted by an accessible, award-winning faculty. Located on a beautiful, 80-acre campus in Flushing, the college has been cited by Princeton Review as one of America's Best Value Colleges for five consecutive years, as well as being ranked a U.S. News and World Report Best College and Forbes Magazine Best Value College thanks to its outstanding academics, generous financial aid packages, and relatively low costs. Visit our homepage to learn more​.