Student Info
Name: Josephine Cooke
Major: Neuroscience and psychology
Year: May 2018
From: Seattle, WA
Why QC: The Transfer Honors Program and the neuroscience major
"The best part about this opportunity is that I get to spend the next three years exploring two things I am passionate about: dance and neuroscience."
– Josephine Cooke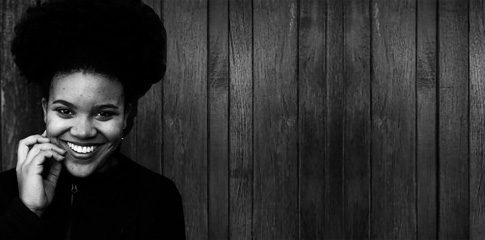 Queens College student Josephine Cooke has been selected as one of 43 students nationwide to receive a 2018 Marshall Scholarship. The highly competitive, three-year award provides for her postgraduate studies at a university in the United Kingdom. She is the third QC student to be named a Marshall Scholar.
Josey is a senior neuroscience and psychology double-major who will graduate next spring. She plans to earn her PhD at either Imperial College London or Brunel University, focusing on how dance therapy can be used to rehabilitate neurological disorders. Upon completing the degree and returning to the United States, she hopes to open a clinic dedicated to arts therapy and neurorehabilitation.
Winning the Marshall Scholarship has been a surreal experience. I spent a good part of the summer working on the application with Drs. Ross Wheeler and Moira Egan, but once I submitted the application, the turnaround was super-fast. I had my interview offer less than three weeks after the application deadline, and then my interview two weeks after that. They called to notify me that same day. I was in complete shock! It took a while for reality to set in but now I'm very excited by this opportunity and can't wait to experience living and studying in London! The best part about this opportunity is that I get to spend the next three years exploring two things I'm passionate about: dance and neuroscience. I plan to study how dance therapy can rehabilitate neurological disorders such as Parkinson's disease, and I will be pursuing a PhD at either Imperial College London or Brunel University.
QC (and CUNY) has without a doubt contributed to my success. I transferred in the fall of 2016, as a former dance major looking to major in neuroscience. Before I even arrived on campus (I'm an out-of-state student originally from Seattle; I transferred from Fordham University), I had the support of Dr. Barbara Simerka, the director of the transfer Honors Program. She worked tirelessly to help me transfer credits, register for courses, and sort out financial aid. With her help I was able to hit the ground running. Since then, she has also tossed countless opportunities my way. In October I attended the 13th Annual CUNY Women's Leadership Conference, which is a great example of the kind of event she is always nominating her students for.
I would also be remiss if I did not mention my mentor, Dr. Jeff Beeler. I joined his lab a month into my first semester at QC. Under his mentorship I really began to flourish as a researcher. He helped me apply to the CUNY Louis Stokes Alliance for Minority Participation (LSAMP) program. LSAMP helps fund and provide research opportunities for minorities in STEM fields. I was also just awarded the 2017 Raphell Sims Lakowitz Undergraduate Research Fellowship for my work in Dr. Beeler's lab, examining how neural activity changes over the course of learning. The skills I gained by working with Dr. Beeler also enabled me to secure a place in the Undergraduate Research Program at the prestigious Cold Spring Harbor Laboratory this past summer (I was sponsored by CUNY for the summer). This was a great opportunity to get hands-on experience at a world-renowned research facility. Additionally, the professional development I received while there helped tremendously during the application process for the Marshall.
In summary, the advisors and mentors I have had while at QC have been invaluable in helping me get to this point, and I've gladly come to accept New York and QC as a second home. I'm somewhat sad to end this chapter of my educational career come spring, but am very excited to see what London has to offer me.