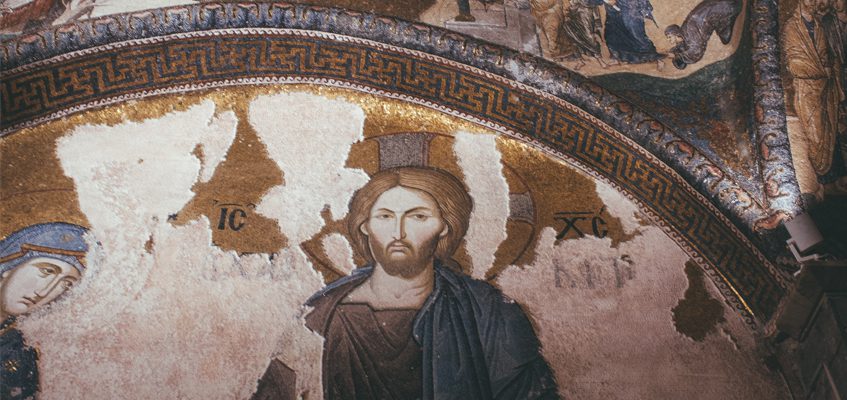 Scholarships for student achievement in the field of Modern Greek Studies
The Center for Byzantine & Modern Greek Studies is pleased to announce that the Center will award as previously a certain number of scholarships for student achievement in the field of Byzantine and Modern Greek Studies.  The scholarships will be awarded at the Center's 45th Annual Graduation Ceremony on Tuesday, May 16th, 2023, at 6:00 pm at The Consulate General of Greece in New York. To be eligible to apply, you must be a Greek major or a Greek minor or have taken or are taking at least two courses offered by the Center.  For information, call the Center at 718-997-4520 or come and visit us at Jefferson Hall, Room 302.
Note: you must sign in with your CUNY login credentials to submit the application.
Queens College's 1,500 students of Greek ancestry—more than at any other American university—plus its location near the country's largest Greek community invigorate the Center for Byzantine and Modern Greek Studies. Its mission is to initiate, support, and coordinate the teaching of Byzantine and Modern Greek subjects at QC; to promote Byzantine and Neo-Hellenic scholarship and publications; and to relate research and teaching to the needs of the Greek community of the borough of Queens and beyond. The center's logo is based on a dictum of the ancient Greek orator Isokrates—"Greeks are those who partake in our culture"—and exemplifies the center's spirit of an enlightened Hellenism.
Since the center's founding in 1974, thousands of students have taken part in its programs. The center's interdisciplinary BA in Byzantine and Modern Greek Studies is unique in the United States. Its scholarly publications, among them the Journal of Modern Hellenism, are important in understanding the problems confronting Greece and the Greek diaspora. The center provides library support to QC's 6,000 volumes illuminating Hellenism. Each year during the center's Pascha (Greek Easter) celebrations, thousands partake of Greek food, wine, music, and dancing. Other activities include conferences, lectures, exhibits, and seminars. Community and campus alike benefit from the center's commitment to preserving and promoting Greek language, history, institutions, and culture from Byzantium to modern time.
Faculty, students and others who are interested in the Center's programs and the Greek world in general, can find a valuable academic resource in several other Departments and programs of Queens College. Among others, they offer courses, seminars, lectures and exhibits on themes related to the Greek world and its regional and broader environment. References to these resources found under Related Links.