Welcome to the Chemistry and Biochemistry Department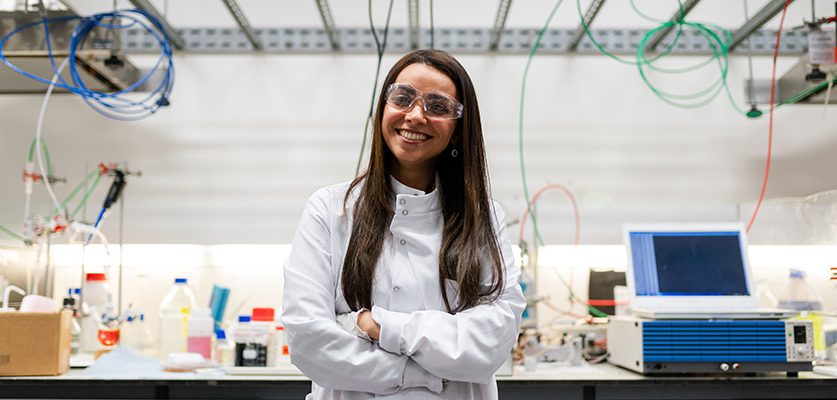 The Chemistry and Biochemistry Office will be working remotely (by email) until further notice. The physical office will be closed.
Please contact Kelly Barth (kelly.barth@qc.cuny.edu) or Elizabeth Zoiner (elizabeth.zoiner@qc.cuny.edu ) with any questions or departmental business.
About Us
The Queens College Department of Chemistry and Biochemistry offers American Chemical Society-certified courses in Chemistry and Biochemistry. Our undergraduate and graduate programs include existing BA, BA/MA and MA degrees in Chemistry with specializations in Chemistry and in Biochemistry, and pending thesis-based M.S. degrees in these disciplines.  We strive to offer an integrated, broad-based, challenging educational experience to imbue students with the intellectual, experimental, and on-line interactive skills necessary to perform effectively in any field related to the chemical and biochemical sciences. The educational goals and pre-professional training of our programs are designed to deepen a student's molecular perspective of the natural world with modern, quantitative and mechanism-based approaches, and to equip the student with the skills needed to thrive in the workplace.
Chemistry MA Program
The Chemistry MA program offers coursework and laboratory training for students preparing for careers in health, pharmaceuticals, chemistry, and computational areas, or who plan to pursue PhD programs. Financial support is available for qualified stude​nts through fellowships, or positions as teaching or research assistants.