Health Professions Advisory Services

Office Information
Due to the impact of the COVID-19 virus, there are currently no regular in-person office hours. For all matters, please send an email to the director at the email listed below. 
Science Building, Room B338
Phone: 718-997-3470
Email: qc.health.professions@qc.cuny.edu
​​
The Queens College Health Professions Advisory Services Office provides advice to students who plan to apply to one of the following health professional schools: dentistry, medicine, optometry, pharmacy, podiatry, and veterinary medicine.  Many of these professional schools prefer a Queens College applicant to have more than the minimum requisites posted on their webpage.  The HPAS Office advises students on all areas of the application process which will assist the student in being a strong applicant.  The advising includes, but is not limited to
required classes and additional classes
experience in patient care, community service, internships, and on/off campus research
a timeline to apply, prepare for the test, and get faculty letters
The health careers listed above currently require that a student demonstrate a strong academic foundation, usually a baccalaureate degree, health, research, service experiences, and proficiency on a standard tests as the minimum prerequisites for admission. Please see Academic Prerequisites.
To become a practitioner in any health profession, a student usually completes pre-professional studies at a four-year college or university, and then applies for admission to an accredited professional school. The length of professional training varies according to profession and degree of specialization.  The HPAS Office advisor(s) meets with students so that a feasible time line for applying and expectation for acceptance can be planned.
Pharmacy—Transfer Application Required
Most Pharmacy schools do not offer a direct route from undergraduate study to a pharmacy program:
Two years of chemistry at Queens College and then
Transfer as a third-year (junior) student at a Pharm D College.
Students interested in pharmacy should visit these web pages:
The HPAS Office encourages students to meet with an HPAS Advisor and an admissions advisor at the pharmacy institution to which the student plans to apply.
Please review the CUNY website to identify undergraduate nursing and Allied health degree programs.
Please click on the following webpages to get started:
Director and Advisor: Valli Cook
Part Time Advisor: Mika Vesanen
Office Assistant: Andrew Lipper
Office Assistant: Xiomara Guzmanacha
Students should meet with a Health Professions advisor at least once each semester.
Future Healers of America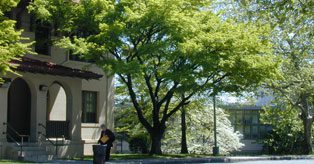 Although the world is full of suffering, it is also full of overcoming it

Helen Keller (1880-1968)