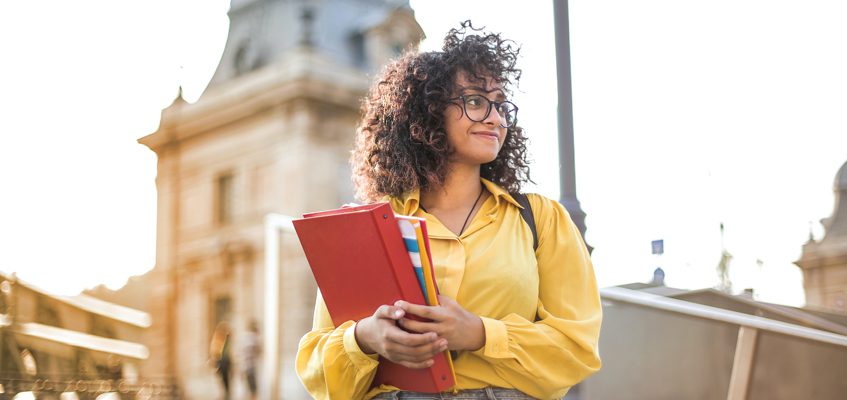 Master of Arts in English Literature
The graduate Master of Arts in Literature program provides facilities for advanced study of literary texts. Students learn to read texts within philosophical and theoretical frameworks and become acquainted with terms and concepts of critical discourse as used in the discipline. Students develop skills at advanced research in scholarly monographs, collections and journals, using both digital and archival sources, learning to find materials and to parse them critically. Examining cultural artifacts and becoming acquainted with the complex historical, geopolitical, and gendered structures of texts, graduate students acquire a sense of the richness of literary study. Students learn to express this sophisticated reading ability in well-researched papers that express mastery of their chosen fields.
Academic Advisor
William Orchard
Hillary Miller
Requirements for Matriculation
These requirements are in addition to the general requirements for matriculation.
A minimum of an average grade of B in all undergraduate work and in all English courses
A minimum of 24 undergraduate credits in English or American literature; at the discretion of the department, fewer courses may be acceptable for full matriculation
Three satisfactory letters of recommendation, preferably from instructors in English, addressing the candidate's academic proficiency
In addition to the required 500-word essay, applicants must submit a writing sample, 10-15 pages long (double-spaced), which demonstrates mastery of writing skills and is on a topic related to literary studies. Please see the English Department website for submission instructions.
Fulfillment of these requirements does not guarantee admission; it simply makes a student eligible for consideration.
Students who do not meet the above requirements may be permitted to enter with deficiency courses (undergraduate courses required to achieve the minimum number of undergraduate credits), or as probationary matriculants (requiring the first 12 credits of coursework to achieve a minimum average of B). Students who do not meet these requirements may also request that the Director of Graduate Studies consider them for non-matriculated student status.
Requirements for Non-Matriculation
Students are to follow the college's requirements for non-matriculation​.