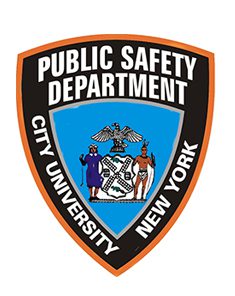 LOCK SHOP
The Queens College Security Department Lock Shop provides and maintains master key systems, locks, and door hardware for the 34 buildings on campus, as well as off-campus facilities.
Some of the regular services performed by the Lock Shop are:
Cutting keys for distribution to college personnel and contractors
Rekeying door, desk, file and utility locks
Maintaining master key systems
Repairing or replacing broken door locks (about 6,600 in the system)
Repairing or replacing desk, file, utility and cabinet locks (more than 15,000 on campus)
Changing function of locks
Specifying, recommending door hardware for renovation and new construction
Servicing sticking or loose door locks and hardware
Maintaining vehicle control gates
Installing and maintaining local exit alarms
Providing access for surveyors, contractors, and inspectors through campus buildings
In addition, the Lock Shop maintains the accuracy of the Benjamin Rosenthal Library clocks, maintains and repairs the clock bell system, and administers the Security Department's telephone menu system and web pages on the college server.
To get a key, fill out a key request form (available from the Security Office, Jefferson Hall 201), have an authorized person sign it, and submit it to the Security Office for processing. Roughly a week after the request is received, you will receive a card through interoffice mail. There is a fee to replace lost keys.
To request a lock change, describe exactly what you want done (e.g., rekey to high security, change lock function to push-button, etc.) on department letterhead, have an authorized person sign the request, and forward it to the Security Office in Jefferson 201 for processing. If requesting a key change, be sure to include the names of people who should receive the new keys; otherwise, no one will be able to get in! Include a phone number in case there are any questions.
Lock Shop phones: Husni Darwish – 4451, Reuben Borrero – 4452
Fax: 4454 (Security Office)
SHUTTLE BUS PRICES/INFORMATION
Students ride free with valid QC ID. Shuttle service is available for faculty, staff and the general public at a nominal fee. Shuttle Bus Information.