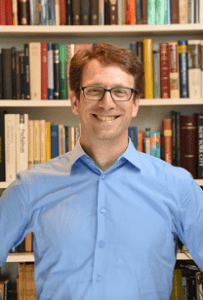 Professor Arnold Franklin
Director of the Jewish Studies Program and Center for Jewish Studies
​Arnold Franklin is Associate Professor in the History Department. He received his A.B. from Harvard and his PhD from Princeton. Professor Franklin's research focuses on Jewish history and culture in the medieval Islamic world, Judeo-Arabic literature and the documents of the Cairo Geniza. He is the author of This Noble House: Jewish Descendants of King David in the Medieval Islamic East (UPenn, 2012) and co-editor of Jews, Christians and Muslims in Medieval and Early Modern Times (Brill, 2015).
Meet The Associate Director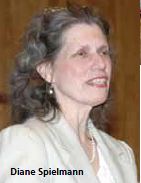 Dr. Diane R. Spielmann, Ph.D.
Associate Director of the Center for Jewish Studies
Diane Spielmann, returning to Queens College in the fall of 2010 with a long-standing career in Jewish Studies and administration, is currently Associate Director of the Center for Jewish Studies. A Phi Beta Kappa, magna cum laude graduate of Queens College, she has a Ph.D. in Germanic Languages and Literature with a focus on Jewish Studies.
Prior to her current appointment, she was the Director of Public Services at the Center for Jewish History (CJH) in New York, after serving as the Public Services and Development Coordinator, as well as Reference Specialist at the Leo Baeck Institute, one of the five CJH partner organizations.
Additionally, Dr. Spielmann was an adjunct faculty member in the European Languages Department and the Jewish Studies program at Queens College. She has lectured and published in German-Jewish Studies and the Holocaust.
Her various publications include "German-Jewish Writers" on the Eve of the Holocaust" in Reflections of the Holocaust in Art and Literature, edited by Randoph L. Braham, Boulder, Social Science Monographs, 1990; "November 1990" in A Sense of Loss and Nostalgia: Encounters with the German-Jewish Past and Present," Brochure Series of American Jewish Archives, No. XI (Jacob Marcus Rader),Cincinnati, OH, 1992, "The Triumph and Tragedy of Joseph Schmidt," in The Jewish Experience, edited by Ben Soskis, New York, Center for Jewish History, 2004.