Signing in to Interfolio requires signing in with your QC credentials. There are a few ways to do this. The most direct way is to follow this link: https://iam-api.interfolio.com/users/sso_redirect?tenant_id=10955. However, this link redirects to a different page, which may not work if you save it as a bookmark. If you want to bookmark the sign in page, be sure to use the link above in the bookmark.
Using this link will redirect you to the following QC sign in page, where you must use your QC username (typically your first initial and last name) and password. This is known as your CAMS account. To create your account or reset your password, go to https://cams.qc.cuny.edu.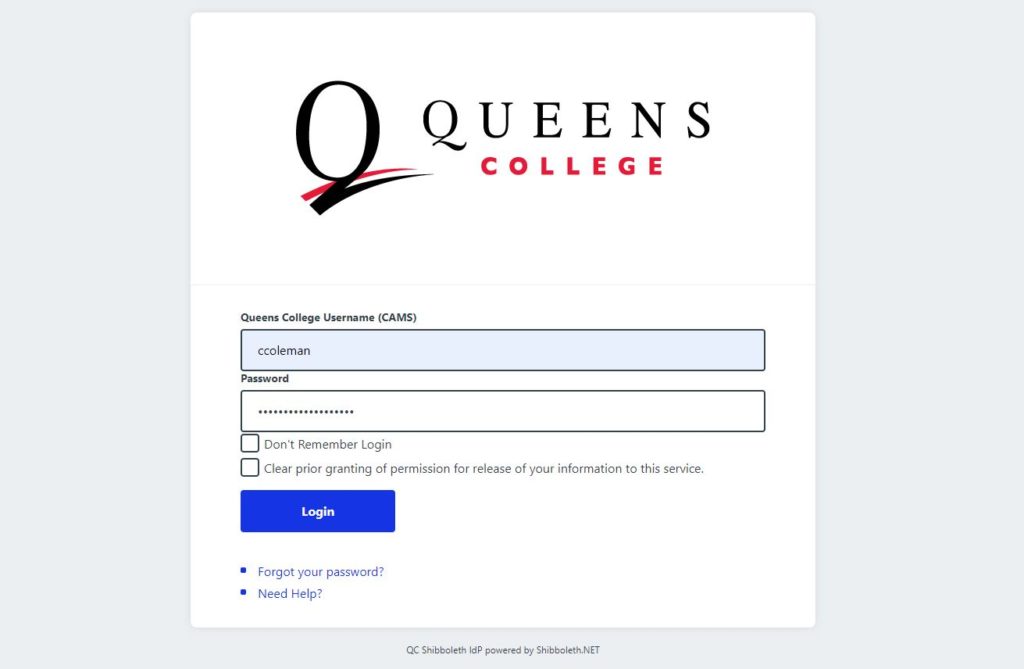 You may also access this QC sign in page from the Faculty page on the QC website: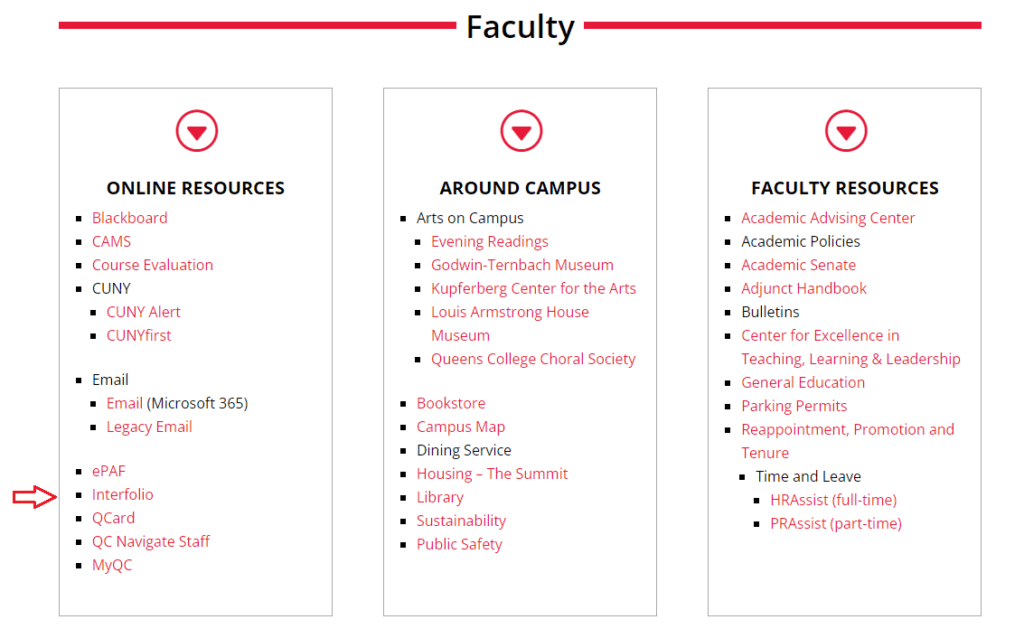 To sign in via the Interfolio site, go to the Interfolio sign in page, then click to sign in with a Partner Institution. Do not try to sign in with your email here.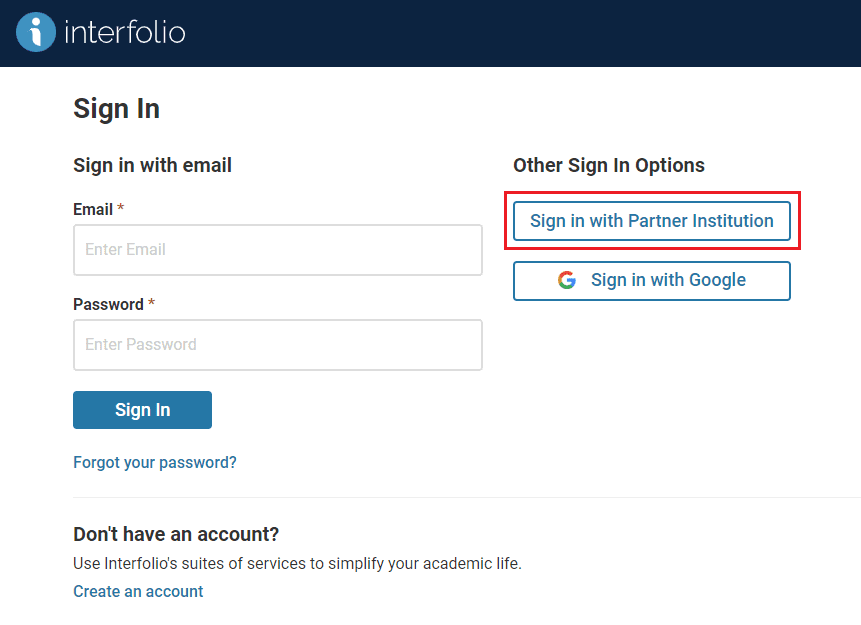 On the Partner Institution, search for CUNY Queens College and click Sign In.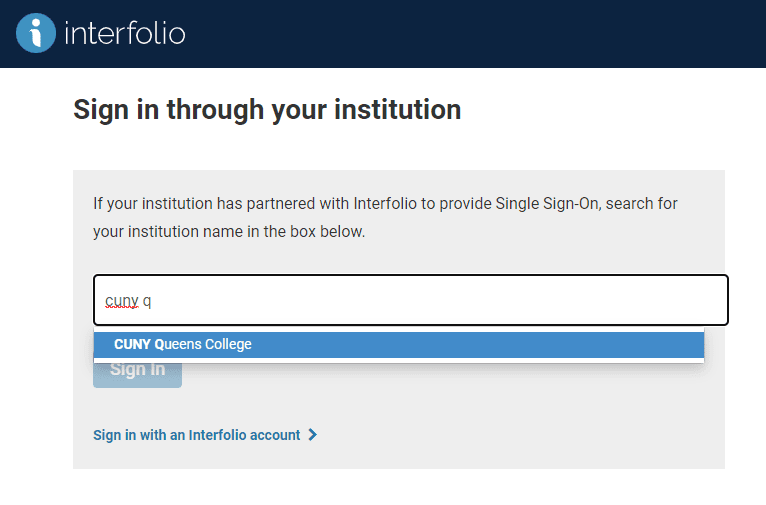 You will then be brought to the QC sign in page, where you can sign in with your QC credentials.
Having Trouble Signing In?
Please see our page for common sign in issues. If you still have trouble, please send an email to Chris Coleman, College Administrator for Interfolio.