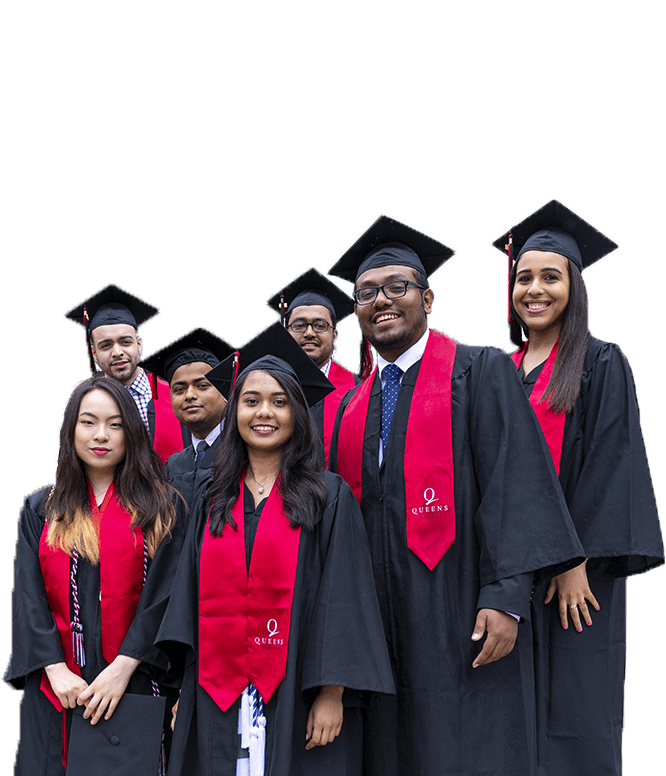 Queens College is pleased to announced that the 2022 Commencement and Baccalaureate ceremonies will be held in person.
Commencement will be held on Thursday, June 2 at 9 am. The Baccalaureate Convocation, which honors graduates receiving Latin honors and awards, will be on Tuesday, May 31 at 7 pm in Colden Auditorium.
Danny Burstein, Tony-award winning actor and singer and QC graduate (Class of 1986), will be this year's Commencement speaker. Christopher Rosa, president and CEO of the Viscardi Center and former assistant vice chancellor for student inclusion initiatives at CUNY, will speak at Baccalaureate and receive the Queens College President's Medal, the school's highest administrative honor.
Graduates and honorees are welcome to bring up to two guests. Proof of vaccination and masks will be required.
Campus Access for Commencement
Office Information
Director: Sylvia Hernandez
Dept. Office: Kiely Hall Room 413
Office Hours: Mon-Fri 9am – 5pm
Phone: 718-997-3600
Email: commencement@qc.cuny.edu
Direction to Queens College