The Human Development and Family Science Student Club provides opportunities for students to network with each other and with community professionals. 
Students are encouraged to join the Club in order to develop communication and social skills, participate in activities, grow in professionalism by learning to participate cooperatively and assume responsibilities, make friends and have fun.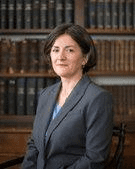 Mihaela Robila
Professor
Remsen Hall, Room 306 G
Phone: 718-997-4157
mihaela.robila@qc.cuny.edu
Professor of Human Development and Family Science (HDFS); HDFS Program Director and Student Adviser. Research focuses on family functioning and policies around the globe, immigration, poverty.