Human Development and Family Science Program

The Human Development and Family Science (HDFS) Program at Queens College is part of the Department of Family Nutrition and Exercise Sciences (FNES). The program offers a Bachelors of Arts degree in Human Development and Family Science which requires the completion of 120-credits, including general college curriculum and courses specific to the program of Human Development and Family Science. There are 55-credits of requirements for the HDFS curriculum.
The Human Development and Family Science Program has been approved for the Family Life Education Certification (CFLE) by the National Council on Family Relations (NCFR). The certification attests that the curriculum includes appropriate course work for each of the 10 family life substance areas required for the CFLE designation.
The mission of the Human Development and Family Science Program is to prepare students to have knowledge of human development and family science concepts and theories, and to apply current and emerging knowledge to enhance the wellbeing of individuals, families and communities.
The Goals of the Human Development and Family Science Program are:
to prepare HDFS graduates to be competent family life educators and to obtain entry-level positions in child, family and social services and programs
to prepare students to become effective critical thinkers
to enable students develop effective oral and written communication skills
to develop individuals who are prepared to gather, interpret, and assess the research literature in order to evaluate complex problems and issues
to enable students to understand the role of cultural diversity in their profession
to develop individuals who are able to demonstrate collaboration and teamwork, positive attitudes towards work, ethical and professional demeanor, and leadership skills
Strong families are the foundation for healthy communities and societies. Families today are confronted with different challenges (e.g., divorce, illness, poverty, death). Human Development and Family Science professionals help families use resources to promote optimal development and find solutions to their problems using a multi-disciplinary approach (e.g., human development, family relations, family economics and resource management).
Given the applied nature and coursework of our program, our graduates are well equipped to find employment. They have jobs in areas such as social service agencies for children, and elderly, mental health services, or parenting programs. Students develop the knowledge and skills necessary to help families successfully manage challenges they may encounter across the lifespan and they work in settings such as: State Department of Family and Child Services, Health and Human/Family Services agencies, Day care centers, Family life education centers, Family Service Departments of Hospitals and Clinics, Adolescents' and children's residencies, Cooperative Extension services, Consumer Relations Departments of Business and Industry, Non-profit agencies.
Many of our students decide to continue their studies and go for graduate degrees in Social Work, Family Counseling/Family Therapy, Mental Health Counseling, Child and Family Science, Human Resources, Child Life, School Counseling, and other fields.
As part of the program we have a Student Club.  A successful college experience includes academic excellence complemented by meaningful extracurricular activities. Being part of the Club will provide you with guidance and support in becoming a well rounded professional. Students are encouraged to join the Club in order to develop communication and social skills, develop leadership skills, participate in activities, grow in professionalism by learning to participate cooperatively and assume responsibilities, make friends and have fun.
We strongly encourage students to join professional organizations in the field, particularly the National Council on Family Relations, to network with other professionals and gain access to job/career opportunities listings. We also advise students to attend conferences in order to develop professionally, to increase their knowledge by participating to different sessions, connect with professionals in the field, learn how to present their work etc.
Program Director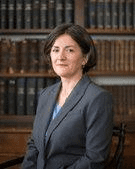 Mihaela Robila, PhD., CFLE 
Professor
HDFS Program Director and Student Adviser
(718) 997-4157
mihaela.robila@qc.cuny.edu
http://qcpages.qc.cuny.edu/~mrobila/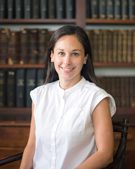 Elizabeth Riina, PhD
Associate Professor
HDFS Student Adviser
(718)570-0466
elizabeth.riina@qc.cuny.edu