Undergraduate Program
The academic program in physical education prepares individuals for a Bachelor of Science degree and for service as teachers in physical education. It leads to New York State Initial Certification for teaching physical education in pre-kindergarten through grade 12 with a concentration in human movement, sport, and exercise science. The program prepares individuals to assume the following professional roles: movement specialists in the primary grades; instructors of sports in the middle and upper grades.
 PE Advising Packet.pdf.
​
Graduate P​rograms
Post-Baccalaureate Initial Certificate
This sequence of courses prepares students for the New York State Initial Certificate to teach Physical Education Pre-K–12. It is designed for individuals who have completed an undergraduate major other than in teacher preparation in physical education, and want to teach physical education. This program does not fulfill the requirements of the Master of Science in Education degree in physical education.
 Information about graduate PE programs 2023-2024.pdf
MSEd P​rogram
Professional Certificate
A sequence of courses on the theoretical study of curriculum and teaching integrated with the substantive study of human movement and its professional application to educational and clinical practice. This program fulfills the requirements of the Masters of Science in Education degree in Physical Education. Only individuals with an New York State Initial Certificate are permitted to enter the program; all others must complete the Post- Baccalaureate Initial Certificate program to be eligible to enter the MSEd program.
All undergraduate and graduate programs in Physical Education are accredited by the National Association for Sport and Physical Education (NASPE) and are part of the Queens College Education Unit which is accredited by the Council for Accreditation of Educator Preparation (CAEP).  All programs meet New York State Learning Standards for Physical Education."

​​​
Program Directors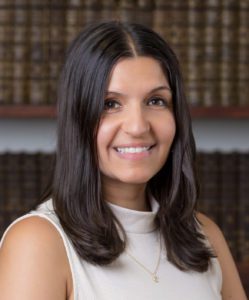 Jessica Angelastro         
Undergraduate Advisor
(718) 997-2710
Jessica.Angelastro@qc.cuny.edu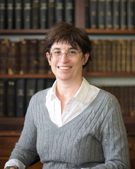 Eve Bernstein
Graduate Advisor
(718) 997-2716