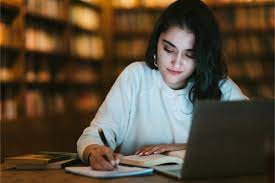 The Minor in Legal Studies provides students with the skills to evaluate public policy in the context of court decisions. By focusing on the essential elements of the law provided in core courses and electives, such as the Rule of Law, Legal Reasoning, and Legal Writing, students expand their ability to understand and evaluate political decisions from a legal perspective. 
In addition, the Minor in Legal Studies sharpens students reasoning abilities, while it allows them to explore the importance and application of the Rule of Law and exposes them to the way legal documents are constructed. This minor introduces students in a deep and meaningful way to the fundamental concepts and terminology often encountered in law school coursework and in the public policy-making process.   
The Minor in Legal Studies requires students to enroll in  three political science courses (9 credits): American Government (PSCI 100), Judicial Process (PSCI 280), and Legal Reasoning (PSCI 290.1). In addition, students must choose three electives (9 credits) from other departments. The list of acceptable courses can be found here.
Contact Prof. Joe Rollins (joe.rollins@qc.cuny.edu) or Prof. Carl Bonomo (carl.bonomo@qc.cuny.edu) if you have questions about the Minor in Legal Studies