Welcome to The QC Business School
The mission of QC Business School is to provide students with the skills needed to navigate through the fast-evolving world of business. As innovation spreads across industries, our focus is on providing students with both the technical know-how and fundamental knowledge needed to achieve a competitive advantage in various careers that benefit from the innovative energies that accompanies the widening of the talent pool a diverse workforce achieves. our goal of preparing a diverse student body for leadership roles in various industries is accomplished by deepening and broadening a familiarity with different cultures that our leaders of tomorrow must embrace. Read more
All QC students are invited to join #QCBusiness TikTok video contest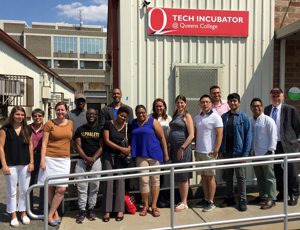 Visit Queens College Tech Incubator (TIQC) to learn about workshops, programs, internship opportunities and more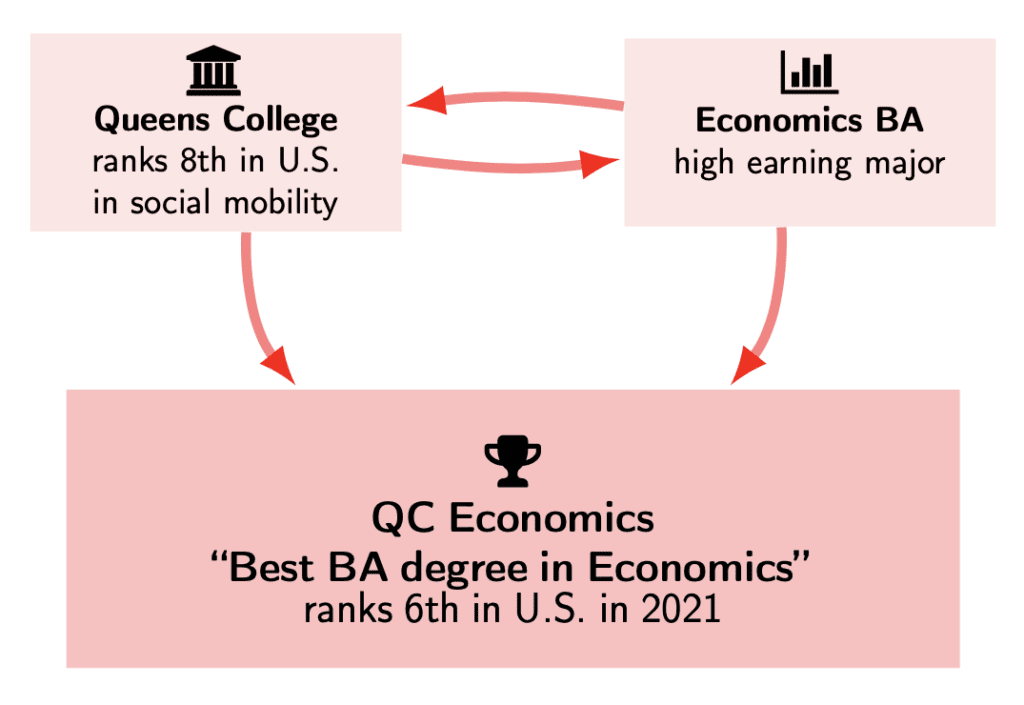 Queens College Economics Bachelor's Degree ranks 6th nationally in 2021 in "best bachelor's degree in Economics" category: rank is based on low tuition, high graduation rate, financial aid, strong career/placement services (source: study.com.)
Queens College ranks 8th nationally in 2020 in social mobility category: rank is based on educating more economically disadvantaged students at lower tuition and graduating them into good-paying jobs (source: collegenet.com.)
Graduates with degrees in Economics typically have higher-than-average earnings. One recent study finds that, controlling for student characteristics, majoring in Economics resulted in an increase in earnings of 46% (source: Bleemer and Mehta (2020)).
CUNY is ranked 89th out of the world's 30,000 rated colleges and universities.[1]
Queens College is ranked in the top 25 colleges and universities' in terms of its graduates achieving significant upward income mobility.[2]
In terms of value, Business Insider concluded that the college was number four in the nation in terms of return-on-investment.[3]
The Queens College Business School expands beyond traditional offerings in accounting and economics to fintech, policy analysis, and risk management. Our students benefit from internships and case studies focused on actual use cases. Our courses enable students to work directly with blockchain technology as well as engage with big data analysis. Experiential learning opportunities that we provide develop both tacit and explicit knowledge that will help meet the growing demand from employers to hire those with who embrace innovation and do not stand still waiting for the jobs of yesterday. Our new FinTech concentration offers courses that provide the experiential opportunity of working with the assistance of a private/public partnership with blockchain technology. Other courses allow for direct engagement with big data analysis. Our policy analysis track offers students training in evaluation techniques employed by various regulatory agencies.
Diversity, Equity, and Inclusion at QC
Professor Francesc Ortega (Economics): Strength in Numbers: Undocumented Workers Boost the GDP