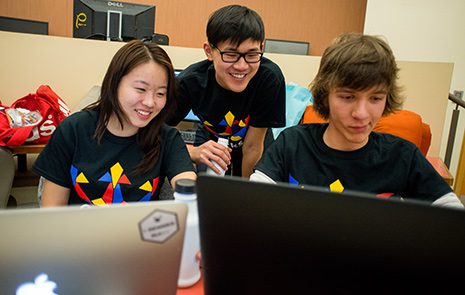 Eleanor Mavashev is a Business Career Educator & Internship Coordinator at Queens College Center for Career Engagement and Internships. Eleanor works alongside Diane Shults, Associate Director of Alumni & Employer Engagement, by assisting business students with career guidance and securing internship/job opportunities. Prior to Queens College, Eleanor worked at mid-size accounting firm, hospitality area and at Long Island University as a Career Counselor. In addition, she also runs her own tax practice.
Entrepreneurship Education Leaders
Entrepreneurship Education Leaders work with student teams of the QC Business School on developing start-up ideas and implementation plans.
Internships and Boot Camps
QC students have been placed at corporate, not-for-profit, research, small business, and government organizations. Learn more through the Center for Career Engagement and Internships.
For more information on:
The Business Career Center provides opportunities to all students to gain a foothold in the professional world of work. Through internships and boot camps that are designed to offer a path to valuable skills in rapidly growing business fields, such as fintech and defi, students will be able to showcase completed projects to prospective employers. Trading competitions offer students practice with allocating capital to various investments that will require immersion in financial data and discussions with knowledgeable faculty.
+ What Employers Are Looking For
For detailed explanations of what's involved in these competencies, check the NACE Career Readiness site.