Honors Minor in Business and Liberal Arts (BALA)
The Honors Minor in Business and Liberal Arts (BALA) is open to all majors, combining the study of the arts and sciences with carefully selected exposure to basic business principles, providing an effective link between your liberal arts interests and your career aspirations. Exclusive to Queens College, BALA represents a unique approach to the study of the professional world, combining a curriculum of seven courses (21 credits) with any of the college's more than 60 liberal arts and sciences majors.
Designed with the input of top professionals with an eye toward preparing students for career success, BALA teaches students not only business terms and concepts, but also the diverse skills necessary to excel in today's competitive environments, whatever their chosen field. Oral and written communication skills are emphasized throughout the program as well as analytical decision-making and problem-solving. All courses are taught by faculty hired on the strength of their academic excellence and professional experience.
BALA facilitates entry into the professional world in many ways. Classroom experience is strongly supplemented with opportunities to obtain international and local internships in a wide variety of fields. BALA students can also connect with a business leader in a chosen field who will become a mentor—providing support, advice, feedback on career decisions, and networking opportunities. Note that BALA is not a business administration minor, but rather a liberal arts program dedicated to building a bridge between education and career.
BALA is more than just a program on how to succeed in business. It seeks to help students succeed in life in an increasingly business-centric world. Whatever your future goals, BALA can help you achieve them.
"We need to revolutionize education to encourage creativity and need to teach our kids to play, take a chance and create. By not teaching our children liberal arts we will hinder their capacity to innovate." – Steve Jobs
Applying to the BALA Program
To apply to the BALA program, please click here to fill out and submit your application. Be sure to include the completed Declaration of Minor Form with your application (right-click and save the form to your computer, then fill it out and save it before uploading). The Honors BALA minor requires maintenance of a 3.0 overall GPA, and a 3.0 GPA in the required BALA courses.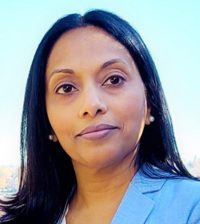 Director: Schiro Withanachchi
Assistant Director: Lisa D'Angelo
Dept. Office: Honors Center, Room 06
Phone: 718-997-2860
Fax: 718-520-7659
BALA.Department@qc.cuny.edu
Registration Information
For current BALA students only:
Regular online registration will operate as usual —You will register for classes through CUNYfirst on your designated date. If for some reason you are unable to register for certain BALA classes, please click on the link and submit the Enrollment Request Form.
We will process the forms in the order we receive them. If there are any conflicts with your registration, we will contact you to resolve it. Please check CUNYfirst to confirm class enrollment. It may take up to 24 hours to process all requests.