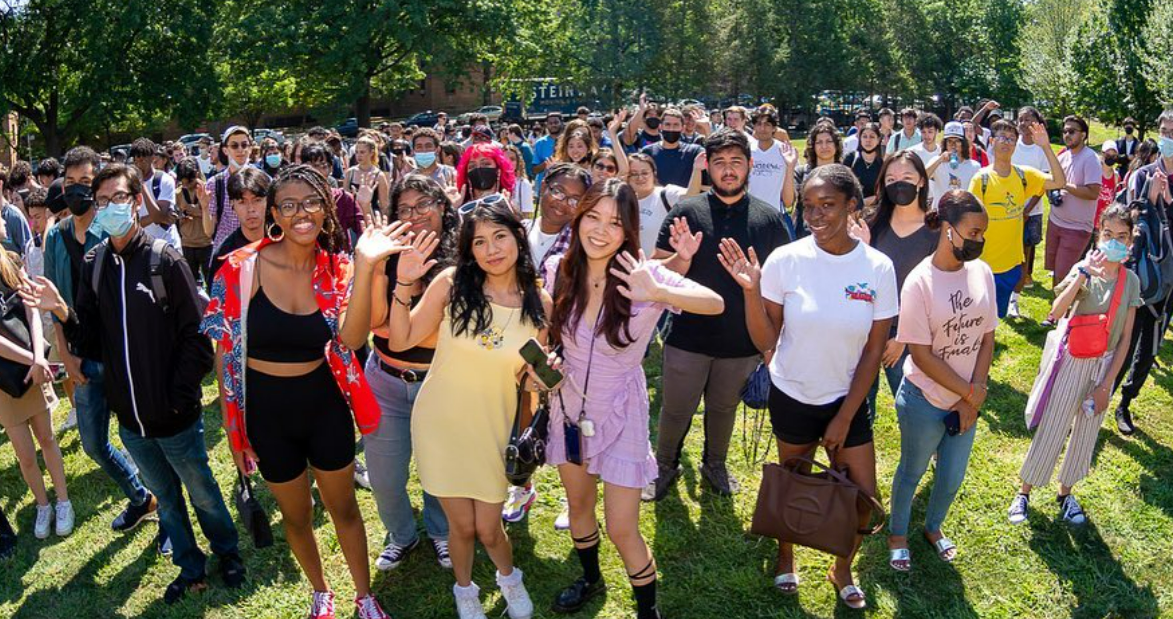 Queens College New Student Orientation
Queens College is excited to invite our newest Knights to our official in-person orientation experience! Connect with your peers, our Knight Orientation Leaders, staff and faculty.   Orientation is designed just for you!   We have created an orientation program with several key components to welcome you to our Knight community! 
Check back in Spring for Summer 2024 Orientation dates and registration!
All schedules are subjected to change please check your emails and the website regularly for any updates.*** 
Contact us:  NSO@QC.Cuny.edu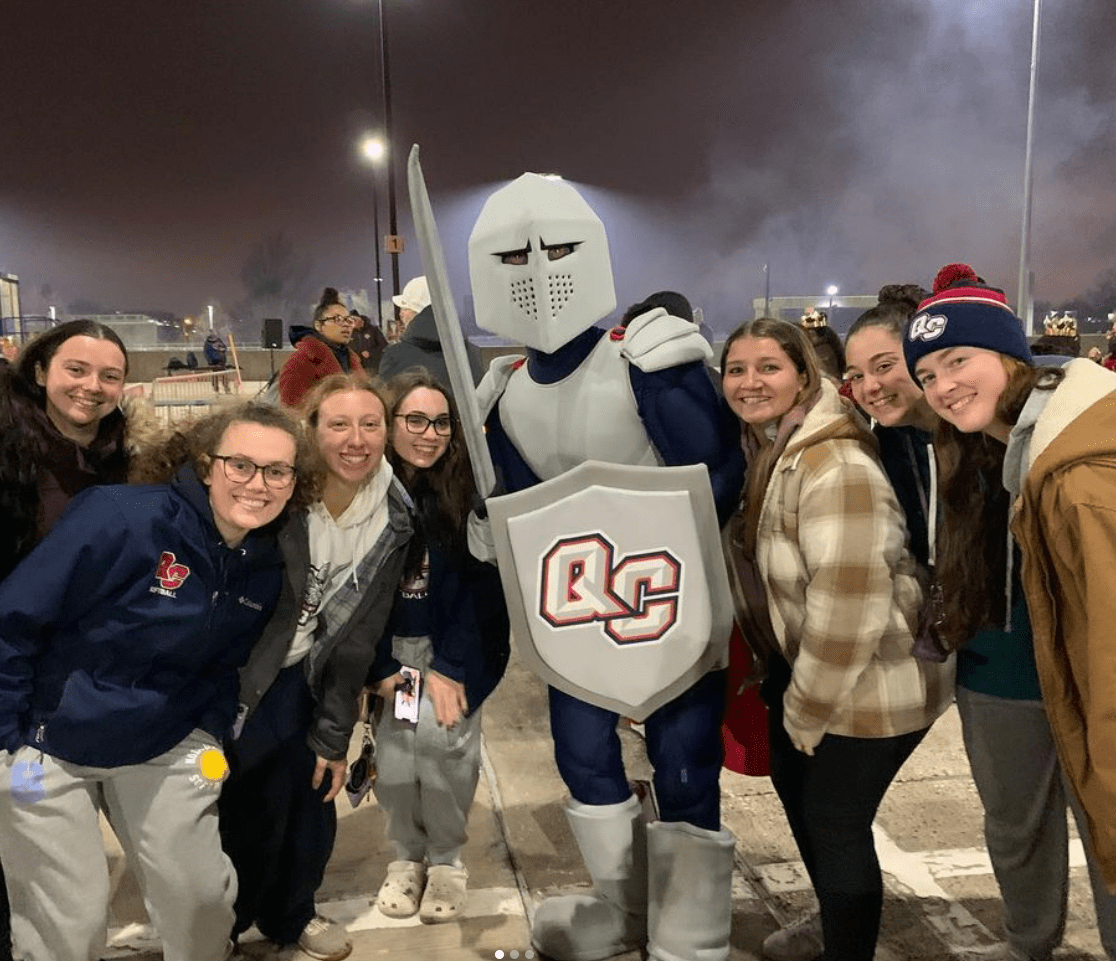 Get Involved!
Learn how to get involved through various clubs and leadership positions, take part in our volunteer opportunities and participate in some of our traditional events! Be sure to visit the Office of Student Development and Leadership in the Student Union lower level 23 with the double glass doors! 
Transportation
Please be advised that when coming onto campus you will need to have a photo ID, such as a license or passport.
QC Shuttle Bus
QC Shuttle Bus https://www.qc.cuny.edu/a/shuttle/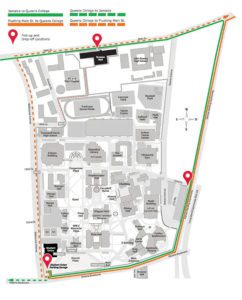 By Air
Queens College is located within 25 minutes of John F. Kennedy International where you can then take the air train to Jamaica Train Station and only 10 minutes from LaGuardia airports. Public transportation is available. 
By Train
Queens College is located close to Jamaica Train station.  There are several trains to take on the Long Island Railroad to get there 
From Penn Station you can take one of the following trains to get to Jamaica:  Babylon, Ronkonkoma, Long Beach or Port Jefferson

 

From Long Island you can take one of the following trains to Jamaica: Babylon, Ronkonkoma

 
From Long Island Via the Long Island Expressway (Route 495)
Take the LIE to Exit 24, stay on the service road and turn left onto Kissena Blvd, turn right into the main gate.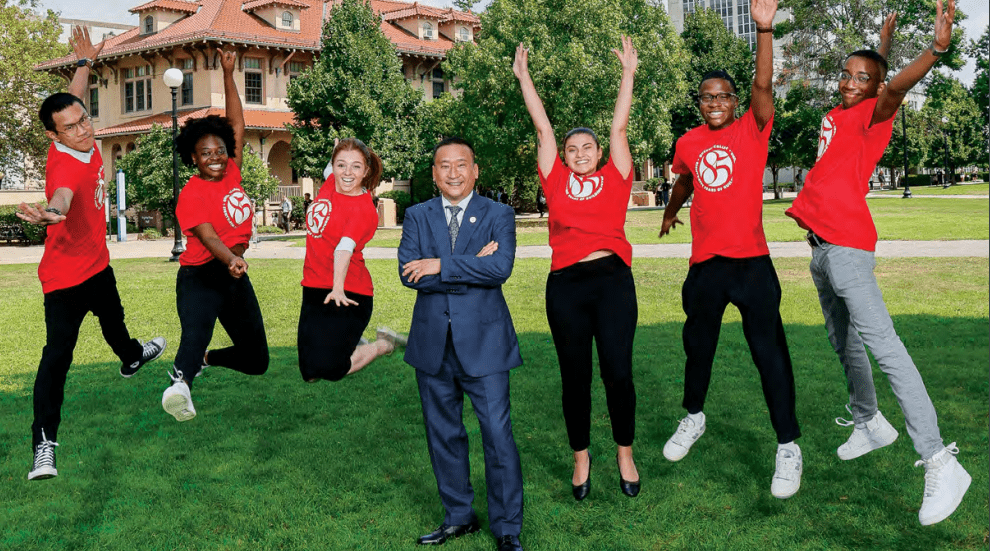 As you embark on your college career Queens College is here for you! 
Local places to stay and eat
Places to stay
Places to stay within a 30 minute radius (pending on traffic)
Van Wyck Hotel & Suites, 143-18 Liberty Ave, Queens, NY 11435

 
Local places to eat
Local places to eat off campus 
Gino's of Kissena:

6501 Kissena Blvd # 3, Queens, NY 11367

 

Halal Munchies:

69-21 164th St, Fresh Meadows, NY 11365

 

J's Confection:

6008 Kissena Blvd, Flushing, NY 11355

 

E Noodle Kissena:

59-08 Kissena Blvd, Queens, NY 11355

 
Holy Schnitzel:

7222 Main St, Queens, NY 11367

 

New Lake Pavillion:

6015 Main St, Queens, NY 11367

 

El Gauchito 2:

158 15 Horace Harding Expy, Queens, NY 11365