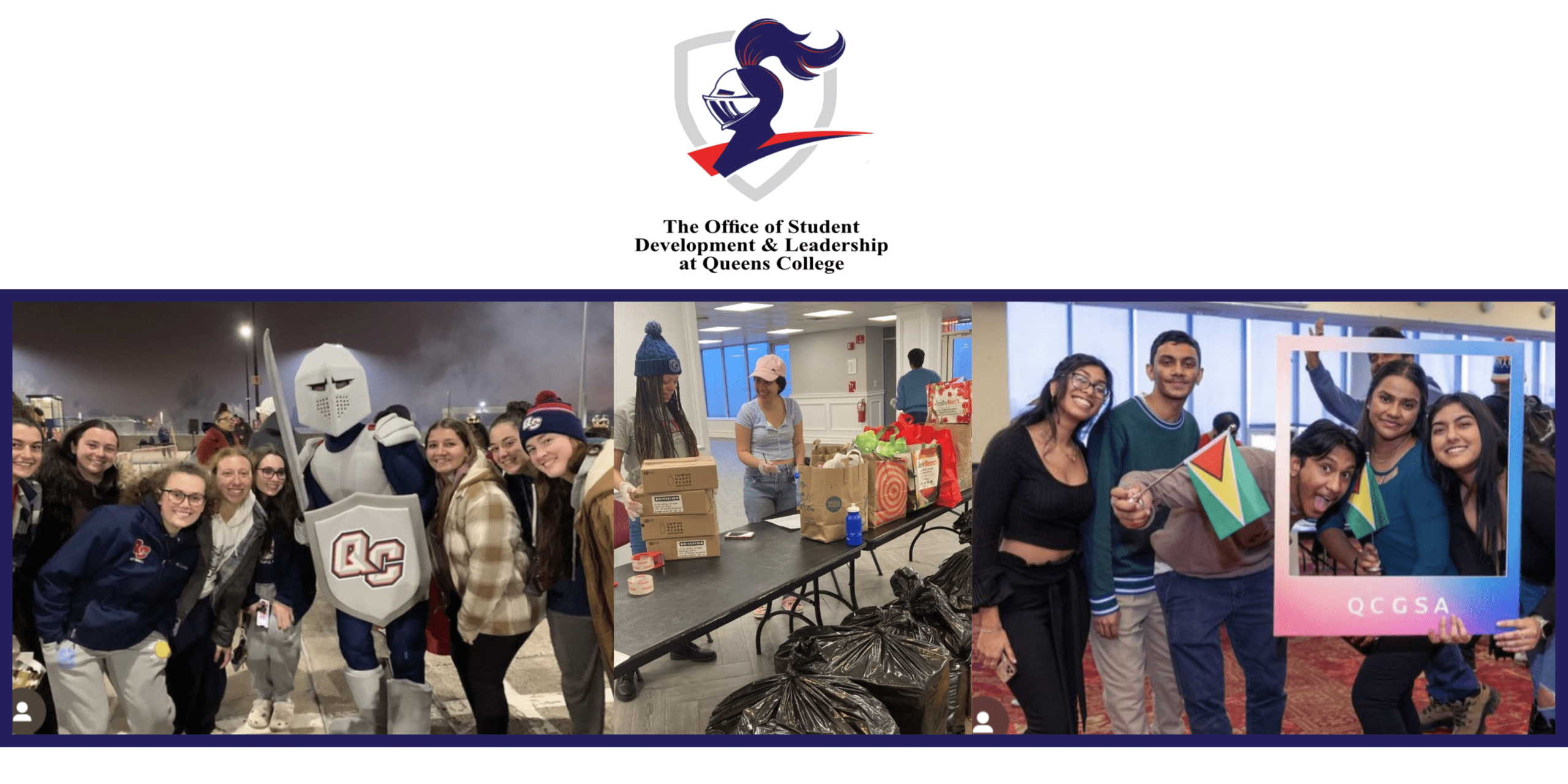 " Discimus ut Serviamus: We learn so that we may serve"
 Welcome to the Office of Student Development and Leadership
The Office of Student Development and Leadership (OSDL) is your one stop shop to getting involved! College is so much more than just attending classes, its about building connections, learning life skills to assist you beyond Queens College and finding your niche!
Our goal is to create transformative learning experiences that allow students to grow personally, and professionally at Queens College and after their time here.
We are committed to student success! We provide programs that range from an array of different areas to help you learn, develop and connect with others.
Our office oversees the following areas:
We are here to help you have the best college experience! The office is committed to providing an atmosphere where people can come together, work together, and share goals. The staff assists individuals and groups in a wide variety of areas, such as event organization, financial management and planning, publicity, and event evaluation. Organizations are encouraged to seek out the support and guidance available in the OSDL Office. 
Be sure to follow us on Instagram to stay connected! @QC_Studentlife
Office Information
Office of Student Development & Leadership
65-30 Kissena Blvd., Flushing, NY 11367
Student Union, Lower Level 23
Phone: 718-997-3970
Fax: 718-997-3972
Email: Studentlife@qc.cuny.edu
Craig Blodgett – Interim Director of OSDL
Arianna Livreri – Associate Director of Civic Engagement
Kya Simmons – Associate Director
Kristin Berkey – Assistant Director
Andrea Turnbull – Events Coordinator
JC Carlson – LGBTQIA+ Program Coordinator
Stevie Robinson – College Association Business Manager
Stephanie Urena – Office Manager
Sundas Aamir – College Association Administrative Coordinator 
Office Hours:
Monday-Thursday: 9:00am-6:00pm
Friday: 9:00am – 5:00pm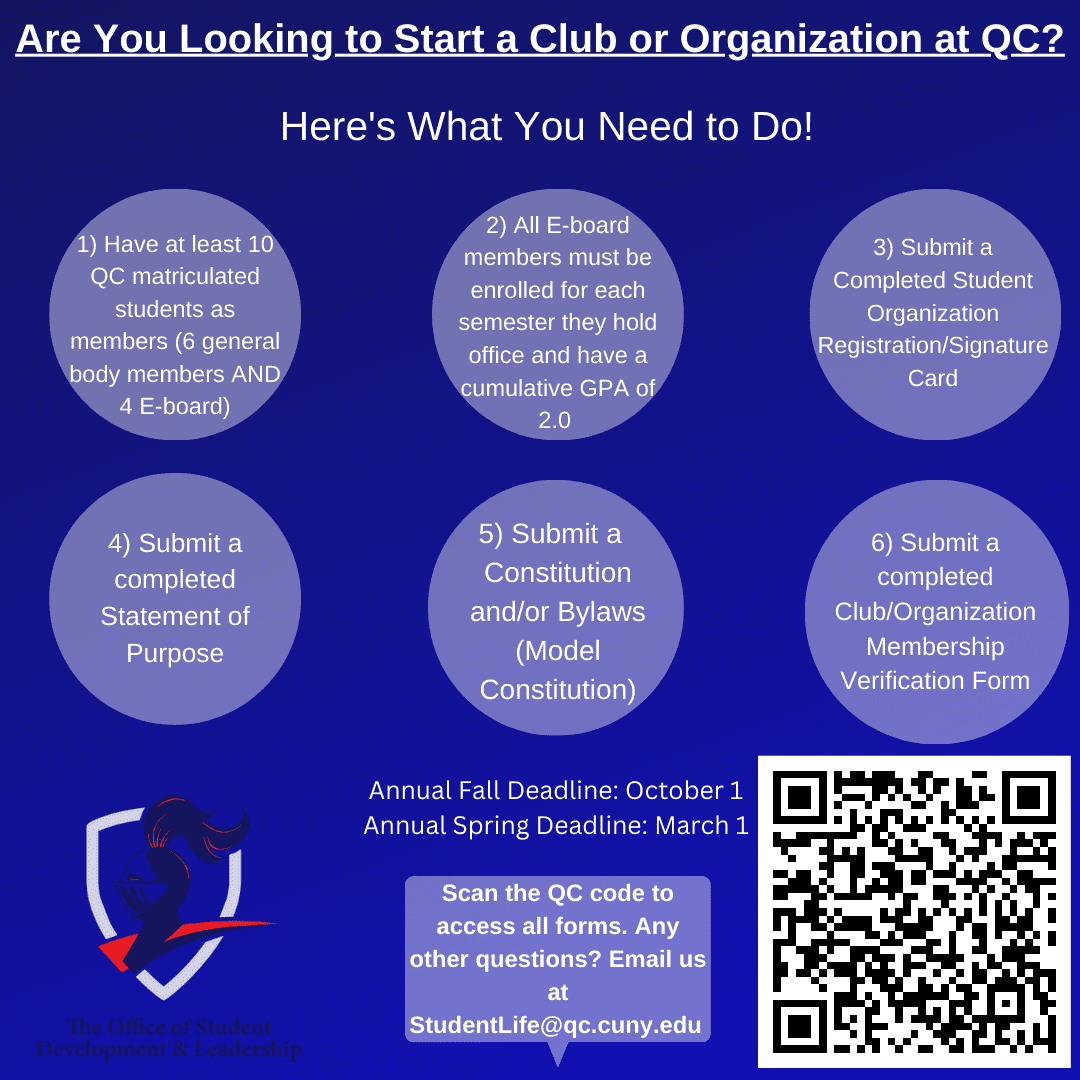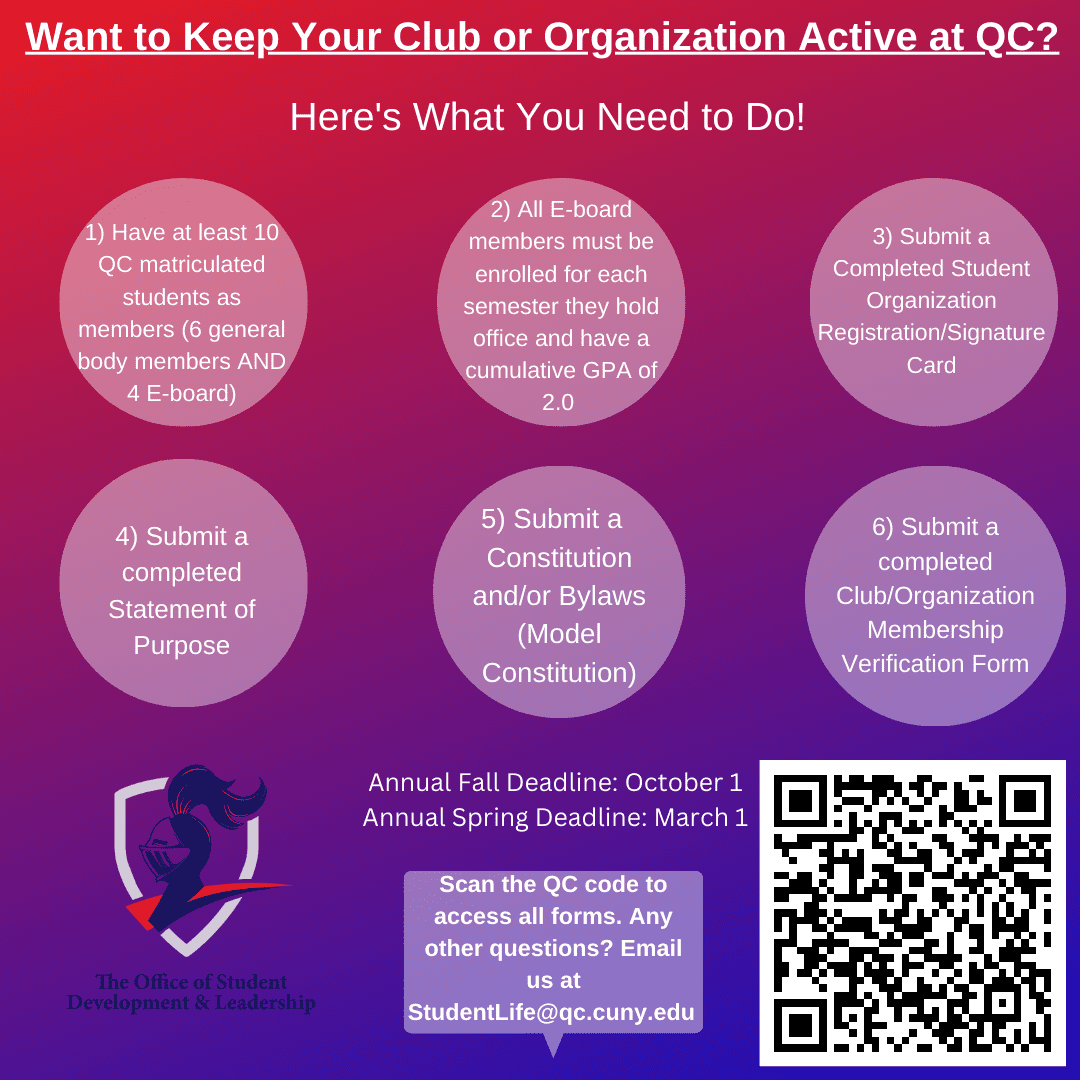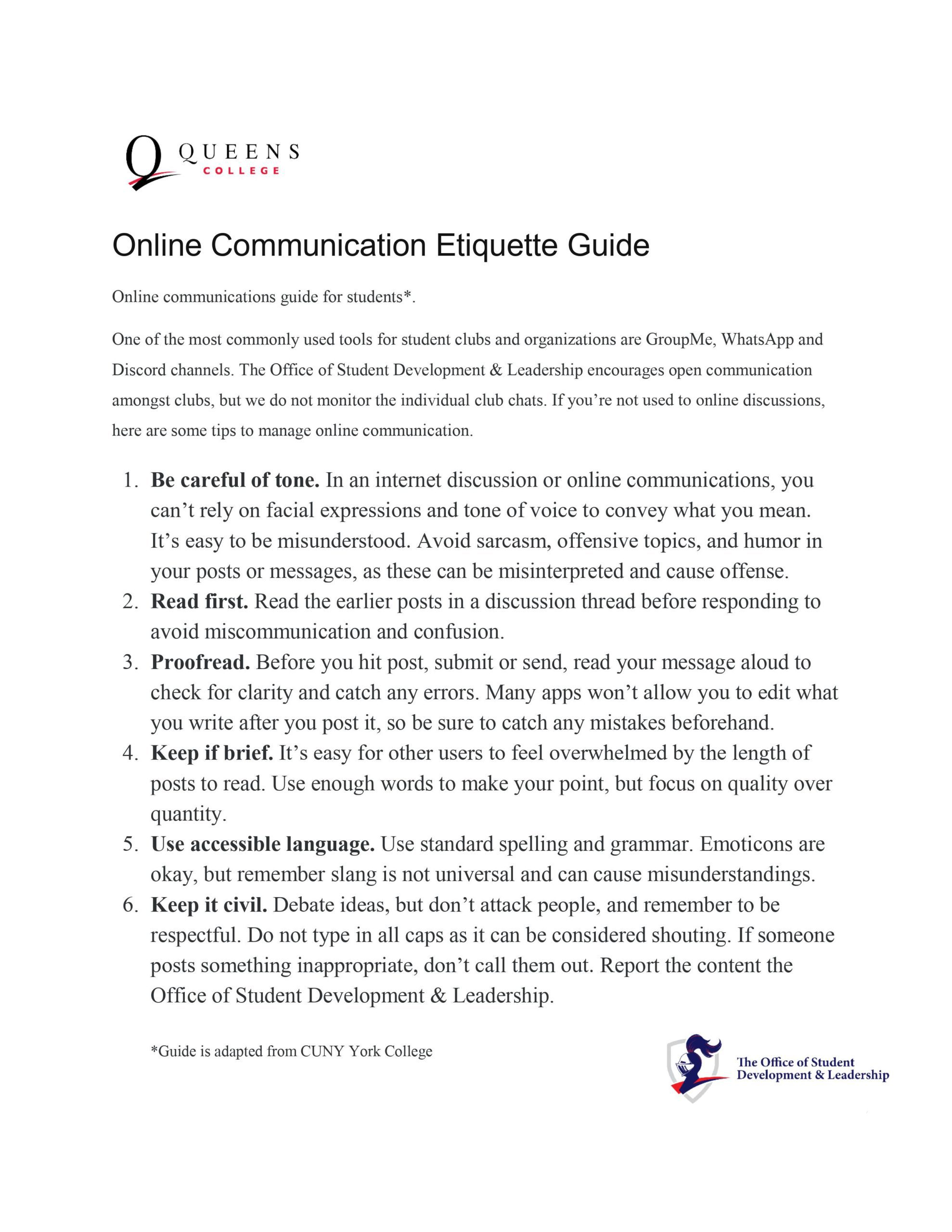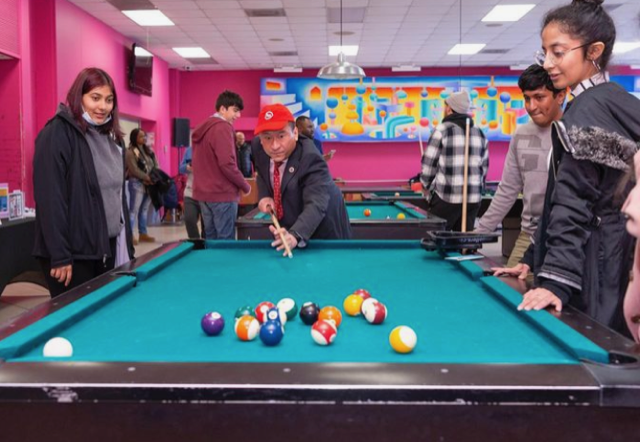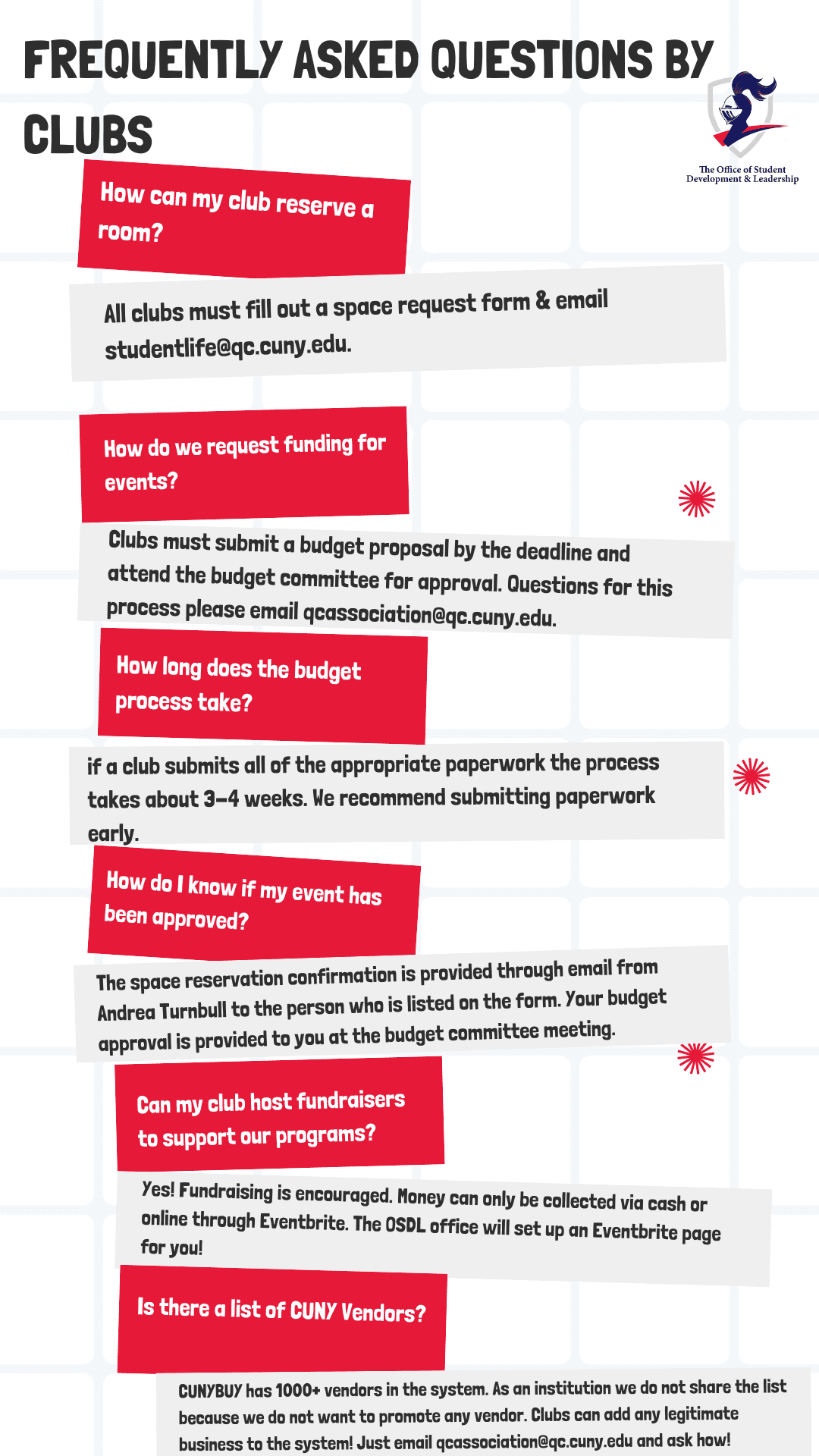 Special Accomodations
Should you require a disability related accommodation to participate in a Queens College hosted event please contact The Office of Special Services for Students with Disabilities at QC.SPSV@qc.cuny.edu​ or call 718-997-5870. Please allow for a reasonable time frame prior to the event if an American Sign Language (ASL) interpreter, or closed captioning.