Student life at the Queens College School of Business is enriched by multiple student clubs and chapters that can help you to network, compete, and build skills.
ALPFA
ALPFA is the premier club on campus for Accounting and Finance students. It provides the tools that students need to embark on the journey to a successful career. It offers a variety of events geared toward professional development, which encompasses networking, professional communication skills, and most importantly leadership.  ALPFA is an essential organization to join as it gives students access to career opportunities at top accounting firms and investment banks.
Blockchain Club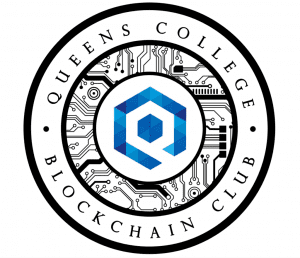 The Queens College Blockchain Club (QCBC) provides a space for students to explore topics scuh as DeFi, NFTs, Crypto, Smart Contract Development and more. We aim to help our members develop an interest in this emerging industry, develop ideas, and pursue blockchain-related ventures, internships, and careers. Our goal is to make Queens College a powerhouse in blockchain education where future leaders will develop the skills needed to drive innovation forward.
Economics & Business Club
The mission of the Economics & Business Club is to connect with potential employers, to learn from industry professionals, peers & faculty. The club organizes events on a wide range of topics from specific advanced topic in finance to general economic issues. Examples of topics for such events are Fintech, how to trade in financial markets, the impact of the pandemic on economic growth and financial markets, the action of the Federal Reserve during the pandemic, the future of crypto currencies, trade with China, the structure and evolution of the telecommunication industry, and many others. Faculty members and professionals are invited to do presentations.
ISACA Cyber-Security Club
With over 2,000 Cyber attacks happening every day, coming down to 1 cyber attack happening every 39 seconds, Cybersecurity plays an IMPORTANT role in the lives of everyone and especially in business, as cyber security protects all categories of data from both theft and damage.

From personal, health care, business, government, each all holding sensitive data and information under the constant threats of cyber attacks. I believe it is of the utmost importance that cyber security awareness is brought to everybody, to ensure that the next generation of professionals will be well equipped with the knowledge to protect businesses and themselves against cyber attacks that are happening on a more frequent basis.
The ISACA Cyber-security Club is a student group, the purpose of which is, through student empowerment, to expand recognition of Cyber Security and Governance disciplines, by extending education beyond the classroom on standards, practices and certification. We provide students with a community to network with cyber security professionals with expert knowledge in their respective fields to help students gain insight on how it's like working with cyber security, as well as hosting events and workshops that aims to teach students topics related to cyber security and draw students interests in the field. Also we give students the opportunity to compete in CTFs (Capture the Flag) and yearly cyber security case study research competitions which gives students a chance to hone their cyber security skills and dive in deeper in how cyber security works in the professional world.
With the opportunities we provide, we believe students from all majors and backgrounds would benefit from our club greatly, in fulfilling our purpose to expand cyber security and governance awareness in the professional workforce.
Institute of Management Accountants Student Chapter

The student chapter of the Institute of Management Accountants (IMA) aims to open opportunities, by connecting passionate students with professionals through a global network in order to enhance our connectivity in the accounting industry as we navigate our careers together.
The IMA chapter is dedicated to connecting current and potential accounting, finance, and business students and QC alumni on and off QC campus. The student members of the chapter engage in various activities including spreading the word about IMA on campus, creating Inside Talks Webinars and facilitating insightful discussions with business leaders worldwide, helping students develop best practices in various industries, make strategic career decisions, providing value added community service and earn the Certified Management Accountant (CMA) Certification, the global benchmark for management accountants and financial professionals. The goal of this chapter is help QC to build a global education platform. We will not only serve current students, but also attract potential students  in / outside of QC and US and expand QC alumni network.
Ascend is the largest Pan-Asian business professional membership organization in North America. The mission of Ascend is to drive workplace and societal impact by developing and elevating all Asian and Pacific Islander (API) business leaders and empowering them to become catalysts for change. Visit the Facebook page of our Queens College chapter here: https://www.facebook.com/AscendQC/