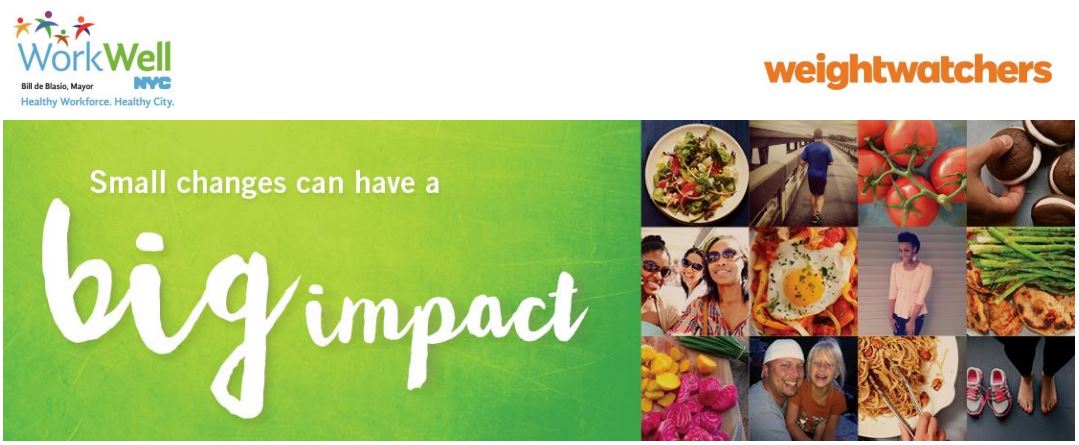 The New York City Employee Benefits Program and your Union are committed to helping you reach your weightloss goals and improve your overall health by paying 50% of the Weight Watchers® offerings listed below. With Weight Watchers proven, personalized approach to weight loss through food and fitness, you can achieve a healthier, more fulfilling lifestyle that is not only measured in numbers but around the whole you.
To purchase either of these Weight Watchers offerings or for more information, visit https://wellness.weightwatchers.com, and enter the information listed below:
Employer ID: 11612222
Employer Passcode: WW11612222
Invite your family to join you! Spouses, Domestic Partners, Retirees, and Dependents over the age of 18 can receive the Special Discounted Pricing. If you experience any problems with this site, please call the Weight Watchers Wellness Hotline at 866-797-2836.
For detailed registration instructions click here.
Interested in on-campus meetings?
Weight Watchers will bring a weekly meeting to campus if their minimum participation requirement is met. Any employee who registers for the meeting option and is interested in "At Work Meetings" should email ohr.development@qc.cuny.edu to be added to the list of interested participants.