Remote Work Notice Information & Form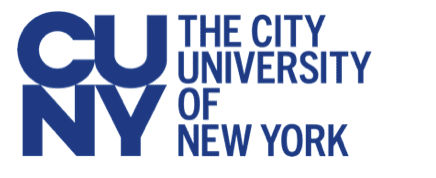 [gravityform id="1" title="true" description="false" ajax="false" tabindex="1" field_values=""]
The following conditions apply to employees working remotely:
Remote work is on a temporary basis due to the emergency conditions related to the COVID-19 epidemic. The employee will return to the office when notified to do so.
Unless notified to the contrary, employees will have the same work schedule as they had prior to commencing remote work.
Remote work does not alter the employee's normal work responsibilities or obligations as a CUNY employee and the employee has the same duties and responsibilities as they otherwise would under a standard working arrangement. Failure to adhere to existing CUNY and department policies may result in disciplinary charges in accordance with applicable collective bargaining agreements.
The employee is expected to be available during their working hours and responsive to clients, coworkers and supervisors while working remotely. The employee should be actively attending to matters and files throughout the business day and should be reachable by email, Microsoft Teams, or emergency contact telephone number provided by the employee during normal business hours. The employee will also have a telephone or cell phone available to make or return phone calls.
Non-exempt employees will record all hours worked and meal periods taken in accordance with regular timekeeping practices. All time and leave rules remain in effect and timesheets must be submitted according to the regular schedule unless specified otherwise.
Non-exempt employees will obtain supervisory approval prior to working unscheduled overtime hours.
All employees must obtain supervisory approval prior to taking any annual leave days and must inform their supervisor if they are not working due to a temporary disability.
Regarding space and equipment purchase, set-up, and maintenance for telecommuting purposes:

The employee is responsible for providing space, networking and internet capabilities at the remote work location, and will not be reimbursed by CUNY for these or related expenses. Internet access must be by DSL, Cable Modem, or an equivalent bandwidth network. All equipment, records and materials provided by CUNY shall remain the property of CUNY.
Employees are expected to protect CUNY-owned equipment, records, and materials from unauthorized or accidental access, use, modification or damage.
If equipment (including internet service) relied upon as a condition for remote work is not operational on a scheduled workday, the employee should promptly contact the supervisor to discuss alternate remote or assignment arrangements.
The employee should promptly report to the supervisor any incidents of loss, damage, or unauthorized access.
While working remotely, CUNY employees shall protect Personal Identifiable Information (PII) or Personal Health Information (PHI) in accordance with their existing department policies, practices and procedures.