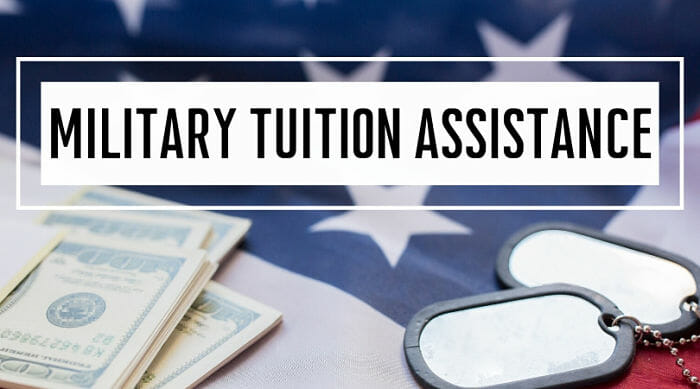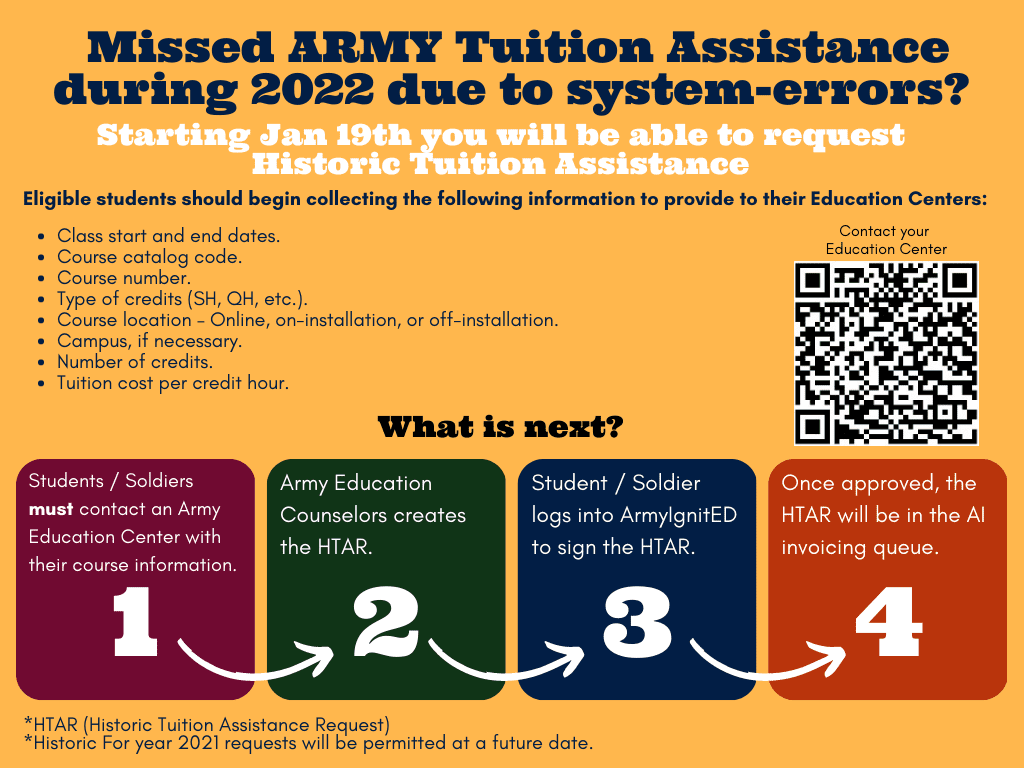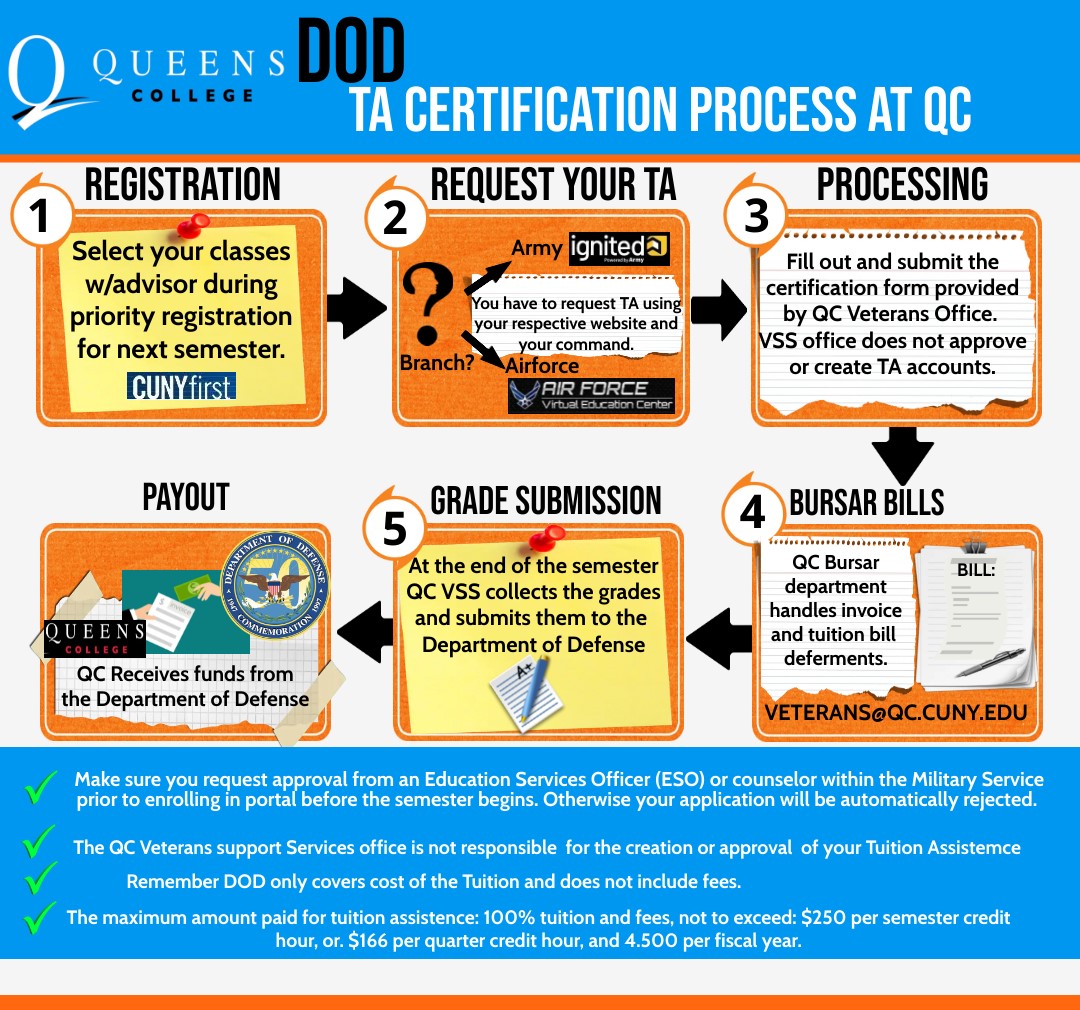 If you are interested in using Tuition Assistance (TA) through your Military branch, you must contact your Education Services Officer (ESO) or Counselor within your Military service prior to enrolling at Queens College to receive approval, or you could be responsible for all tuition costs. Military TA must be requested and approved before the start of courses.
Important Information: Requesting ARMY Tuition Assistance (TA)
At Queens College, we strive to provide the best support to our soldiers pursuing their educational goals. To ensure a smooth and successful process, we would like to bring your attention to the timeline for requesting ARMY Tuition Assistance (TA).
Please note that soldiers can only request ARMY TA between 7-60 days before their desired course starts. You must input your term dates accurately to prevent any potential denials of your TA request.
By following this timeline and making sure that your term dates are accurate, you can avoid any unnecessary complications and ensure the timely approval of your ARMY TA application.
If you have any further questions or require assistance with the ARMY TA process, please do not hesitate to reach out to our dedicated support team.
We are here to help you navigate the process and make your educational journey successful.
Why should you use Military Tuition Assistance?
Become a better leader: programs such as business management or psychology can help you become a stronger NCO or be prepared for your next advancement.
Interested in going from enlisted to officer? You need a degree to be an officer, so get started now. Many service members get out of the military, use their GI Bill, and then re-enlist as an officer. This works, but consider studying while serving, and transitioning from enlisted to officer without touching your Veteran benefits.
MOS/rate specific benefits: whether your job in the military is in engineering, technology, or chaplaincy there is always more you can learn and more certifications you can receive.
If you get started on your education goals now, you can make your GI Bill® or Vocational Rehab Veteran benefits go further.
A degree can help transfer your military specific job into a civilian one. Your military credentials are not always recognized in the civilian world. There are some state-specific and branch-specific programs that will pay for certification transfer, mostly in the nursing and truck driving professions, but that is NOT a given.
It can help with transition: going from the military to the civilian world can be challenging. Already having a degree can make you more employable or ready for another education program. When you go through the Transition Assistance Program, they can help you use your degree on your resume, apply for a job before your ETS, or look at future education programs.