If there can be one defining moment in this institution's history, it would have to be the Second World War. Queens College was created in 1937. Just four years after its conception, the college faced the most significant event of modern history, threatening its very existence. The pioneer class of our college entered into a world plagued by a conflict of unprecedented magnitude.
QC students from the beginning answered the call to arms, and by the end of the first week many had enlisted in either the armed services or auxiliary services. It is estimated that 70 percent of the pioneer class joined the military after war had been declared, an impressive statistic that shows great assertiveness on the part of the community.
"The appearance of U.S. Department of Defense visual information does not imply or constitute DOD endorsement."
"All photos of service-members in uniform are photos prior to retirement or discharge"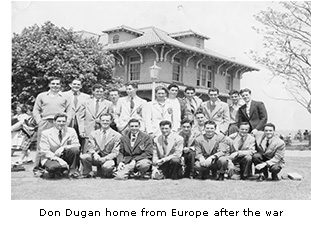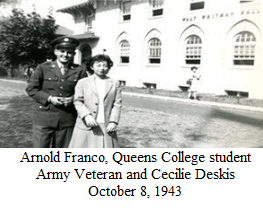 Indeed, it was not just QC students who answered the call to arms, but faculty as well. Records from after the war show that forty-eight QC faculty members served in the military during WWII. Aside from holding military drills, the administration adapted new areas of study, and revised old ones, to promote knowledge that could be useful while serving in the military. Classes in naval history, spherical trigonometry, engineering, radio communications, international Morse Code, and navigation were offered, and the college emphasized the importance of learning European languages that would be valuable to people serving overseas. Also offered were a series of non-credit courses designed to help the average civilian deal with the growing demands of the war at home.
In 1943, an Army Special Training Program (ASTP) arrived on campus, bringing the war closer to home. Queens College had volunteered to house and teach an ASTP unit consisting of approximately 360 soldiers. The idea was that QC would educate the men in languages and science.