Global Learning and Observation to Benefit the Environment
GLOBE is a K-12th program to improve science education by involving students and their teachers in world-wide research examining long-term global change. We train teachers to provide authentic, inquiry-based science education for their students. In addition to GLOBE teacher training workshops, GLOBE NY Metro directs Into the Woods and the Metropolitan Alliance.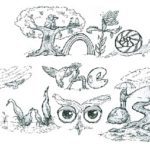 Into the Woods
Into the Woods is a program for New York City Elementary School Teachers enhancing content knowledge about the Earth System and extending their classrooms outdoors into nature.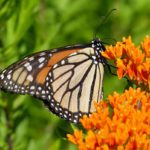 Metropolitan Monarch Alliance​
The Metropolitan Monarch Alliance is a partnership between schools, youth and community groups, businesses, and state and local gove​rnments to learn about and to help Monarch butterflies, pollinators, and wildlife across NYC.
Office Information
Director: Allan Ludman
Location: Queens Hall 258B
Phone: 718-997-3324
Allan.Ludman@qc.cuny.edu
Associate Director: Peter Schmidt
Location: Queens Hall, 258B
Phone: 718-997-4268
Peter.Schmidt@qc.cuny.edu
Program Specialist: David Jakim
Phone: 516-509-3294
David.Jakim@qc.cuny.edu

More About GLOBE
GLOBE was founded in 1994 by NOAA, NASA, the Environmental Protection Agency, National Science Foundation, and the U.S. Departments of Education and State.
GLOBE protocols are now used by more than 20,000 teachers in more 12,000 schools in 98 countries.
GLOBE schools provide authentic, inquiry-based science education for their students, with scientific protocols tailored carefully to different age levels.
GLOBE students make scientific measurements in five areas: atmosphere, water, soil, land cover, and phenology (seasonal change).
GLOBE students send their data via the Internet to the GLOBE database where they are used by prominent scientists studying global change. All data are available to the students who contributed to the research, enabling them to see how their work fits into the worldwide research project.
GLOBE schools form a worldwide network linking children from all GLOBE countries, cultures, and ethnicities.
Because no GLOBE training center existed in the metropolitan area, only a handful of teachers and schools were able to join this exciting program.