Non-degree
Are you seeking to take courses but not enroll full-time in a degree program? Non-degree courses can help you earn college credits. Each semester, for various reasons, hundreds of non-degree students take advantage of the comprehensive coursework offered at Queens College.
Limitations
As a non-degree applicant, you can register only for a maximum of 11 credits per semester.
Must apply for matriculation before accumulating 24 credits.
Do not intend to enroll in education or linguistics courses.
Degree students currently enrolled in another CUNY college must apply for an ePermit using CUNYfirst.
Not eligible for financial aid or scholarships.
Who is eligible?
Anyone who has completed high school or the equivalency exam and never attended college.
Visiting students from another accredited university/college in good academic standing
Students who have already earned a bachelor's or master's degree.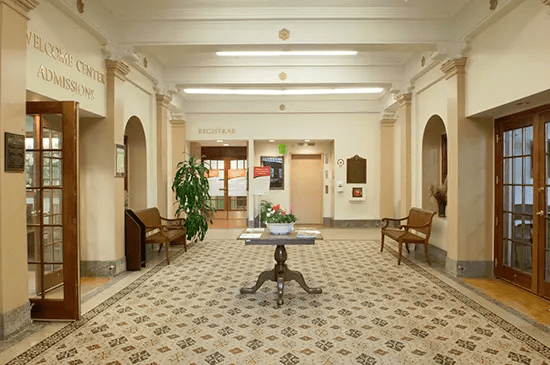 Hours & Contact Info
Welcome Center – Jefferson Hall Lobby:
Mon-Fri 1:00pm – 5:00pm
Office Hours:
Mon-Fri 9:00am – 5:00pm
Phone: 718-997-5600
Email: nondegree@qc.cuny.edu
Step 1: Nondegree Application
Please complete the Non-degree Application:
*Make sure to open in private browsing mode*
Step 2: Immunization Form
Step 3: Search for Classes
Here is the link to search for classes: 
Step 4: Contact Department to get Enrolled
You will need to contact the department(s) to get enrolled.
Contact the appropriate department(s):
Is an Immunization Record Required?
Yes. you will need to complete the immunization form and submit it to healthquestions@qc.cuny.edu
If you attended any CUNY before, it is only required one time. (even if classes are online)
** You will not be able to register for classes without meeting the immunization requirement.
Application priority deadlines
 August for Fall                    January for Spring
 *We will continue to accept applications based on space availability.
  Required supplemental documents
Proof of high school graduation (transcript)

Unofficial or official college transcript

Letter from home school stating your current academic standing
How much does it cost?
Application fee: $ 65.00
Tuition: Students taking a non-degree course pay the non-degree student tuition costs per credit. Review tuition and fees information here.