QC SCHOOL OF ARTS
Here at Queens College, the School of Arts includes multiple programs under art, drama, theatre, dance and more. Explore your creative passion, here at Queens College School of Arts.
Queens College School of Arts
The Queens College School of Arts (SoA) houses renowned programs in theatre, dance, fashion, studio art, and design as well as the Aaron Copland School of Music, Media Studies, and the MFA in Creative Writing and Literary Translation.  Located in New York City in the Borough of Queens, the most culturally diverse address in the world, SoA offers students a world-class hub of creative expression and education in critical thinking, fostering excellence in the arts, innovative collaborations between artists, leadership in the arts, and a belief that everyone must be included in the production and appreciation of art.
As active contributors to the artistic landscape of New York City and the United States, the School's faculty encourage students to push boundaries and build community by fostering a supportive yet rigorous environment, where the tools for career development are provided via conceptualization, practice, production, and performance. Collaborations between SoA and other major arts and culture organizations on our campus and in the borough—Kupferberg Center for the Arts, the Godwin-Ternbach Museum, and the Louis Armstrong House Museum—and on the broader city, translate into internships, mentorships, exhibitions, performances, and career opportunities in arts administration. Our School is grounded in the belief that performing and visual art-making and practice processes cannot be separated from their historical and social context. SoA therefore favors an educational approach rooted in anti-racism, social awareness, critical engagement, and creative freedom at the same time that it proactively addresses the need for diversity in arts leadership across disciplines as well as challenges the systematic erasure of BIPOC voices from the processes of art making and production.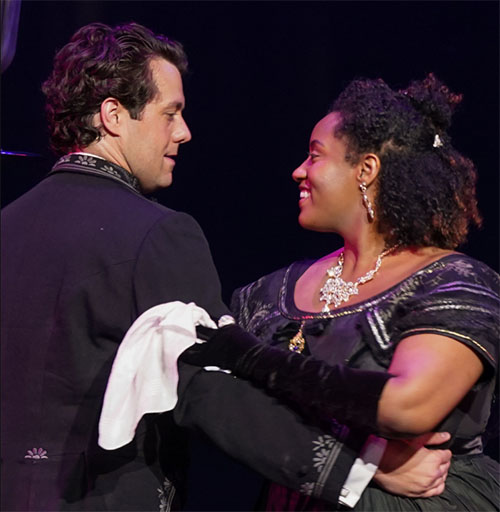 PLAYS,
CONCERTS,
AND MORE.
KEEP UP
WITH ALL
EVENTS.
EXPLORE
EXCEPTIONAL
WORK FROM
STUDENTS &
FACULTY.