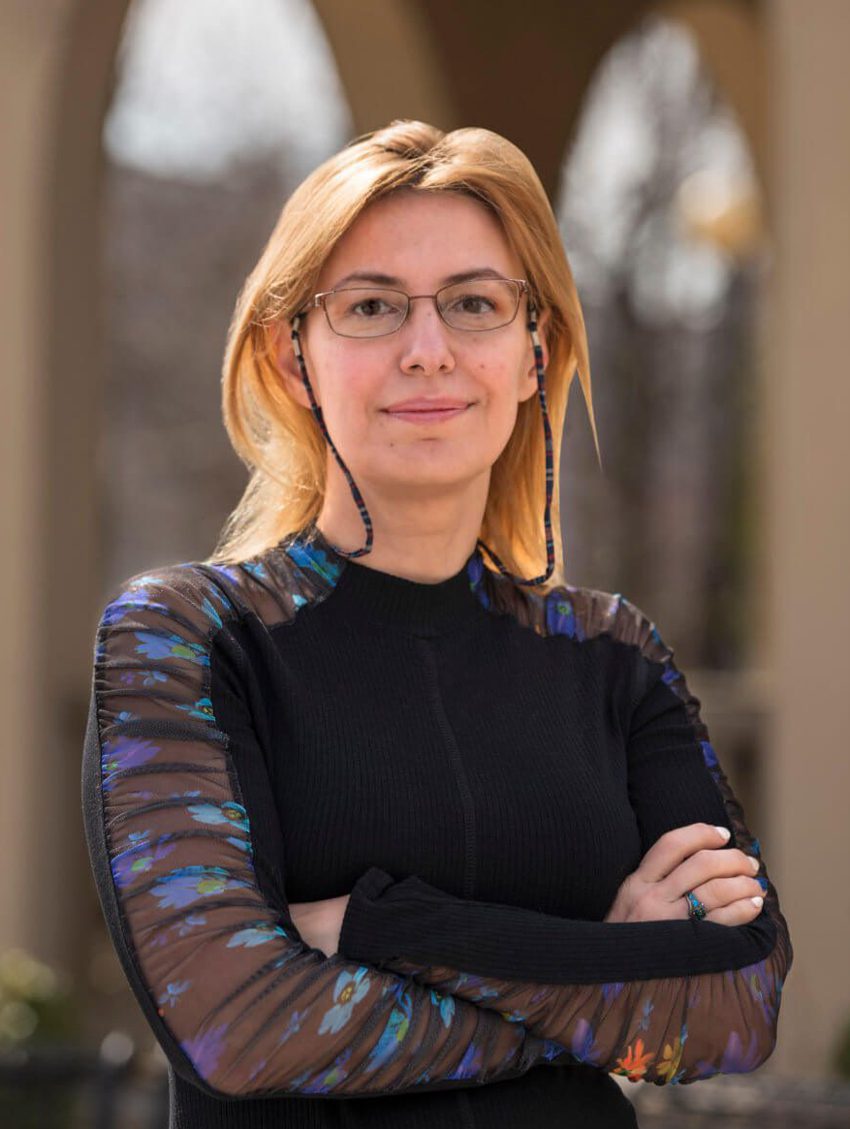 Kate Pechenkina, Ph. D.
Dean of Faculty
Office Information:
718-997-5210
Powdermaker Hall 335
65-30 Kissena Blvd
Queens, NY 11367-1597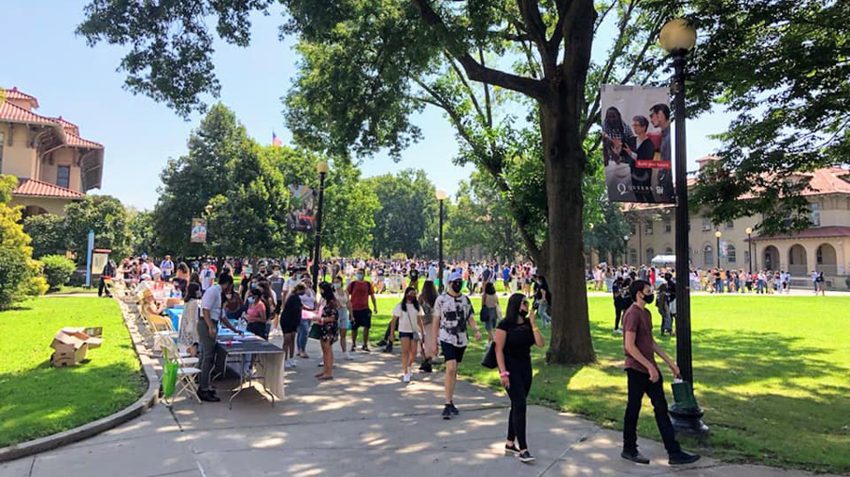 Hats off to our outstanding students graduating this year!
Student Awards in Political Science: Departmental Award for Academic Excellence: Sara Elghandour, Avital Isakov, and Tenzin Namgyal; The Hratch Zadoian Human Rights Essay Prize: Maxwell Tawiah; Michael Harrington Memorial Award: Rene Yaroshevsky; Mieczyslaw Maneli Award: Aitan Rosner; The Joel S. Morrison Award: David Novoa; Henry Morton Award: Gadhary Kaur; W. Ofuatey-Kodjoe Award: Yael Torczyner; George Priestley Memorial Award: Celida Guillermo; Janet Meldon Taylor Award: Arina Logosh; Andrew Hacker Scholarship Award: Fanny Noriega; Landsman and Tinto Scholarship Award: Andrea Garcia; John "Tito" Gerassi Scholarship Award: Julia Rachel Sklar; Yale Campaign School Scholarship: Joan Bluestone Scholarship: Amy Perez I.; Lenny Markovitz Scholarship: Andreia Duarte.
Honors and Awards in History: Benny Kraut Prize and Honors: Elisheva Schuster; David Syrett Prize and Honors: Samuel Lewis; Frank Warren Prize and Honors: Giancarlo Schimmenti, Giovanna Cala, Brenda Conde, Keith Sokol, Jeffrey Jones,  Michael Avner Probstein, Dina Travis, Menghong Liu, Diana Yakubova, Marion Wegener, Ronald Reid, and Marie Valentini; Gaudens Megaro Prize and Honors: Sebastien Byron; Koppel S. Pinson Prize and Honors: Cezar Villar Jr.
Melina Mercouri Prize and Honors: Alexandra Frenkel; Richard W. Emery Prize and Honors: Valerie Benavides; Solomon Lutnick Prize and Honors: Wilhelmine Coste; Vasiliki Tsilas Prize and Honors:  Rene Yaroshevsky; Satadru Sen Memorial Prize: Ralph Matamoros; Honors in History: Jennifer Gil, Deniz Ozcan, Youssaf Kaichi, Ravena Prashad, Rigert Pantazi, Osman Paljevic, Alexsaundra Marin, Priya Perumal, Mikel Calfoforo, Kasper Chen, Ararad Haviters, Asia Subhan, Christian Collado, Nicholas Comaianni, Rachel Williams, Antonio Mannino, Esther Rotlevi, Amaan Amir, David Rofeh, Marisol Barrera, Christopher Salazar, Eric Reynoso, Jason Ruda, Fausto Arias, Dylan Standard, Rachel Szanto, Maria De La Vega, Charisma Jugdeo; Phi Alpha Theta Key: Tajmattie Bindesh, Noah Ferrer, Salima Wali,  David Novoa, Nelson Tang, Nicholas Caputo, Makayla Caldero, and Mohammad Perviz; Juniors:  History Department Scholarship: Ralph Matamoros; David and Sharon Katzman Prize: Aaron Wodinsky; Koch Prize: Helen Vivas; Walter Plotch Prize: Gabrielle Elizabeth Christian; Writing; Merli Prize: Dani Stompor; Wreszin Prize: Grace Handy; Franco Prize: Matthew Gregory 
Honors and Awards in Economics and Business: Mary O'Connor Faculty Award: Umar Ali, Yahya Rahimi,  Nishat Begum, Trevon Rawls, Christian Bidzinski, Stefania Rincon, Chevann Burnett, Genesis Santos, Daniel Camara, Zachary Sayle Carter, Chloe Certain, Menglu Shi, Nelson Concepcion, Jeniffer Shin, Alejandro Duque, Marc Shulman, Caroline Hany Fawzy, Lovepreet Singh, Crystopher Fernandez, Nicholas Soria, Anna Gelbtuch, Stephanie Demetra Szpylka, Francisco Gonzalez, Dina Travis, Joseph Haar, Leonardo Urbina, Claudia Kaczynski, Jonathan Wang, Simran Kaur, Aaliyah Williams, Alexander Li, Ziyu Yang, Allan Ng, Aaron Yi, and Kevin Patel.
Mary O'Connor Outstanding Thesis Award: Yamina Attab, Neehaa Rishilakram, Chloe Certain, Zachary Sayle, Salvatore Cicco, Stephanie Szpylka, and Francisco Gonzalez.
Mary O'Connor High GPA Award: Michael Grosz, Sujen Wu Wu, Umar Ali, Sean Carroll, Yahya Rahimi, Dina Travis, Syed Hassan, Zachary Sayle, Manpreet Kaur, Eitan Perlysky, Mary O'Connor Fellows: Francisco Gonzales, Dina Travis, Yuehua Huang, Kevin Vinalay, Yahya Rahimi, Michael Dohan Student Scholarship, Denis Rivera, and Louis Simmons.
Economics High Honors: Yamina Attab, Darley Verdesoto, Chloe Certain. Quantitative Economics High Honors: Salvatore Cicco, Zachary Sayle, Michael Grosz, Stephanie Szpylka, Farzana Monir Economics Honors: Tasrina Ahmed, Rajwol Khadka, Juhura Akhi, Arielah Kohannim, Brian Baksh, Ari Kozuch, Diksha Bali, Saramay Kupferstein, Jinhui Bao, Bryan Li, Nishat Begum, Swekchha Luitel, Sabrina Benzakein, Sharukh Mohammed, Jonathan Bezalel, Karla Montoya, Ariana Bhigroog, Noshair Munawar, Mohosin Bhuiyan, Naomi Namdar, Michal Bodner, Allan Ng, Chevann Burnett, Jonathan Ortega, Adiv Cederbaum, Dayana Perez, Pythagore Charles, Jarrod Perris, Sadia Choudhury, Carlos Ponce, Nelson Concepcion, Famia Qureshi, Magdalena Denisiuk, Yahya Rahimi, Shanta Dutta, Alisha Rayani, Juan Escobar, Stefania Rincon, Maria Jose Espinel Vasconez, Jaiveer Singh, Eliana Fatir, Gary Slochowsky, Menachem Feierman, Hallie Sober, Liorah Felorian, Mohamed Sylla, Anna Gelbtuch, Benedict Tagud, Alejandro Gutierrez, Dina Travis, Karishma Hardeen, Katrina Wong, Syed Hassan, Sujen Wu Wu, Gavriel Haviv, Farshad Hosseinie, Ali Hussain, Dante Interlandi, Aaron Isaacs, Abdulaziz Ismatov, Rafaella Janfar, Manpreet Kaur.
Finance High Honors: Michael Grosz, Farzana Monir, International Business High Honors, Chloe Certain. Actuarial Studies Honors: Tasrina Ahmed, Finance Honors, Umar Ali, Jason Mashieh, Fatima Anwar, Kevin Patel, Brian Baksh, Muhammad Patel, Leor Baratian, Eitan Perlysky, David Bass, Jarrod Perris, Sabrina Benzakein, Yahya Rahimi, Ariana Bhigroog, Anthony Rebolini, Michal Bodner, Daniyal Riaz, Dasmattie Brijmohan, Stefania Rincon, Sean Carroll, Daniel Roz, Shanta Dutta, Marisol Samaniego, Menachem Feierman, Jaiveer Singh, Liorah Felorian, Sukhmeet Singh, Ronaldo Garcia, Gary Slochowsky, Karishma Hardeen, Erika Sorto Bonilla, Syed Hassan, Zhejun Su, Gavriel Haviv, Benedict Tagud, Ferdoushi Hossain, Sujen Wu Wu, Ali Hussain, Allen Yazdanpanah, Abdulaziz Ismatov, , Manpreet Kaur,  Jameel Khan, Arielah Kohannim, Jonathan Llaurado. FinTech Honors: Jordan Puig International Business Honors: Usman Adnan, Swekchha Luitel, Afnan Ahmed, Carlos Ponce, Jinhui Bao, Sabrina Benzakein, Farshad Hosseinie, Dante Interlandi, Gulshan Khonkeldieva.
Congratulations to the excellence in teaching awards recipients in the School of Social Sciences:
Full-time faculty member: Jorge A Alves (political science)
Part-time faculty member: Erin Lilli (Urban Studies)
Queens College Presidential Teaching Diversity Award: Natalie Vena (Urban Studies)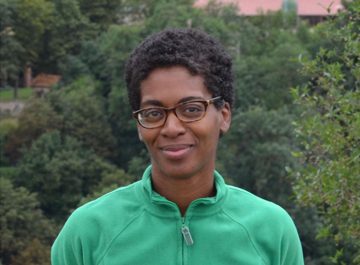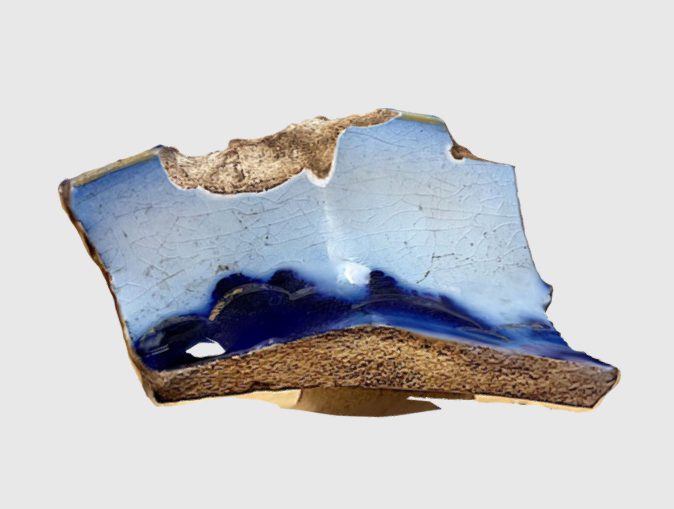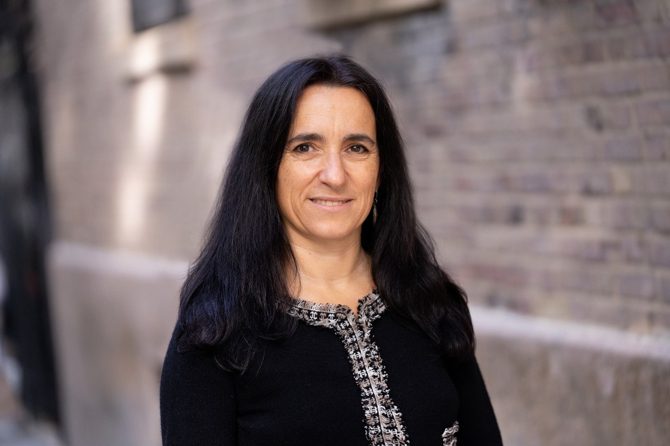 Emergency Relief Fund
Professors Nuria Rodriguez-Planas and Rafael de Balanzo Joue receive grant to study Emergency Relief Fund for Undocumented and Low-Income Students.