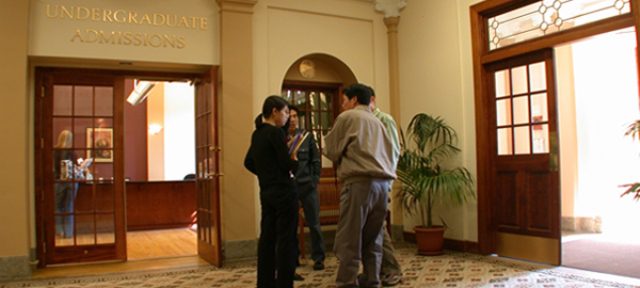 International students need the F-1Visa to legally enter the United States for the purpose of studying at a U.S. institution.
An international student's spouse and/or children need the F-2 Visa to legally enter the United States.
F Visas are U.S. State Department documents that can be obtained only at the U.S. Consulate in the student's home country.
Steps for Obtaining the F-1 or F-2 Visa:
Submit college admissions application.
Receive notification of college admissions.
Submit completed Pre-I-20 application to ISSO.
ISSO reviews Affidavit of Support and determines financial eligibility for issuance of the I-20.
See Pre I-20 Package.
ISSO mails I-20 document(s) to student (and dependents).
Upon receiving the I-20, you and/or your dependents need to pay the SEVIS I-901 fee and make an appointment at the U.S. Consulate to apply for the appropriate F Visas.
Bring a valid passport, I-20, Financial Documents and the SEVIS I-901 payment receipt to the U.S. Consulate to apply for the F Visa.
After receiving the F-1 Visa, a student is ready to enter the United States.
At the U.S. Port of Entry, present a valid passport with the F-1 Visa and I-20 to the U.S. Citizenship and Naturalization Service (USCIS) officer.
Report to ISSO within 2 to 3 days of your arrival in the United States. Bring your passport, I-94, F-1 Visa and I-20 with you. The I-94 (Electronic arrival/departure record) can be obtained via www.cbp.gov/I-94
Once you report to ISSO, the USCIS designated school official (DSO) will notify SEVIS (Students Exchange Visitor Information System) of your arrival at the college and provide you with a visa/immigration and college orientation.