Accounting Advising Program
Overview of Service and Mission
This program will connect the Academic Advising Center and Accounting Department to help QC students succeed in the accounting major. The academic support will be geared specifically toward accounting students and students interested in declaring an accounting major.
Accounting students face unique challenges in academic planning and major declaration. At Queens College, the traditional 63-credit major (now the Advanced Accounting Track) has expanded and offers a new 40-credit Business Accounting Track. These changes increase the importance of targeted and effective academic planning.
Accounting students may want to plan their academic schedules around internship opportunities and meet the 150-credit requirement for CPA licensure, which will provide valuable professional experience and catapult their career within the accounting industry upon graduation. Our program assistant is here to guide you through the course planning and major declaration process and address concerns and questions specific to the accounting major.
Services
Onboarding and orientation for new students
Assistance with Accounting major declaration processes
Understanding degree requirements for either of the two major tracks (Business Accounting & Advanced Accounting)
Setting academic goals and the strategies by which to achieve them
Attending workshops and career opportunities pertaining to the Accounting major
Information about college policies, technologies, and student support services
Schedule a virtual or in-person appointment here.
Academic and Career Resources
Origin
This program is made possible by the generosity of Professor Emeritus Marvin Milich (Accounting and Information Systems), who retired in Spring 2022.
In the article "Helping People Is in My Blood," in the Fall '22 – Winter '23 Queens Magazine Edition, Leslie Jay writes about Marvin Milich's legacy at Queens College. In his nearly half a century on campus, Marvin Milich started to cultivate his passion for helping those around him as a student.
He graduated from the New York University School of Law and passed both the CPA and bar exams and soon after, he filled an opening for a substitute assistant professor in business law at QC, gaining tenure and the title of associate professor. As a faculty member, he played a critical role in the development and directing of the master's program in accounting for eighteen years and spent a decade as the chair of the Faculty Student Disciplinary Committee.
Although retired, Milich continues to give back to the college and its students through the establishment of the accounting advising program.
Contact and Information
Bushra Patwa
Accounting Program Assistant, Academic Advising Center, Queens College
Kiely Hall, Rm 217
About
Bushra Patwa is a current accounting student at Queens College. Having recently completed an audit internship at KPMG and volunteer tax preparation for the IRS's VITA (Volunteer Income Tax Assistance) Program at QC, she has acquired the knowledge needed to help students set the proper academic goals and the strategies by which to achieve them.
Our program assistant in accounting is passionate about helping prepare Queens College Accounting students for success! Meet with her to discuss entry and receive additional guidance for navigation and success within the major.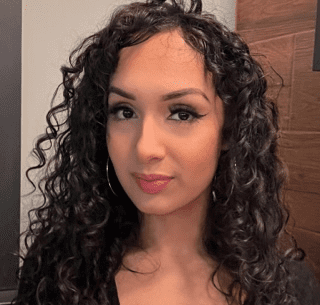 Announcements & Events
10/16 Info Session & Lunch 

JOIN THIS INFO SESSION to learn about:

Journey from Associate to CEO
Benefits of being at a mid-sized firm
Future plans for BPB Growth
Acquisition of other firms
Expansion into other areas of the country
Advice for accounting candidates and more!

At BPB you will have a career, not a job and the CEO is the prime example as he started off as a tax services associate more than 20 years ago and is now CEO. He has never worked at another firm.

Lunch will be served! A kosher option will be available. 

RSVP in HireQC now, only 10 spots left. See the flyer for more info. 

FYI, this company hires students with only 120 credits and offers tuition assistance for a master's degree.