Welcome to Sophomore Year!

Your sophomore year at Queens College is exciting! At this important time, you set the foundation for your academic path. You have a chance to reflect on your first-year experiences while looking ahead and exploring the many opportunities Queens College has to offer. Sophomore year is a period when academic advising and choosing a major become more important, as you are asked to declare a major at the end of your sophomore year. If you are still a bit confused thinking about what courses to take and whether they are compatible to your major, don't worry; we are here to help.
The choices you make now will shape the remainder of your academic experiences and prepare you for your future. By the end of sophomore year, you will choose your major(s) and perhaps a minor. You may also be interested in study abroad or a national student exchange program. Most important, it is time to review your skills, interests and values with a career counselor. Explore opportunities for career-related experience, such as an Internship, a part-time job or summer employment.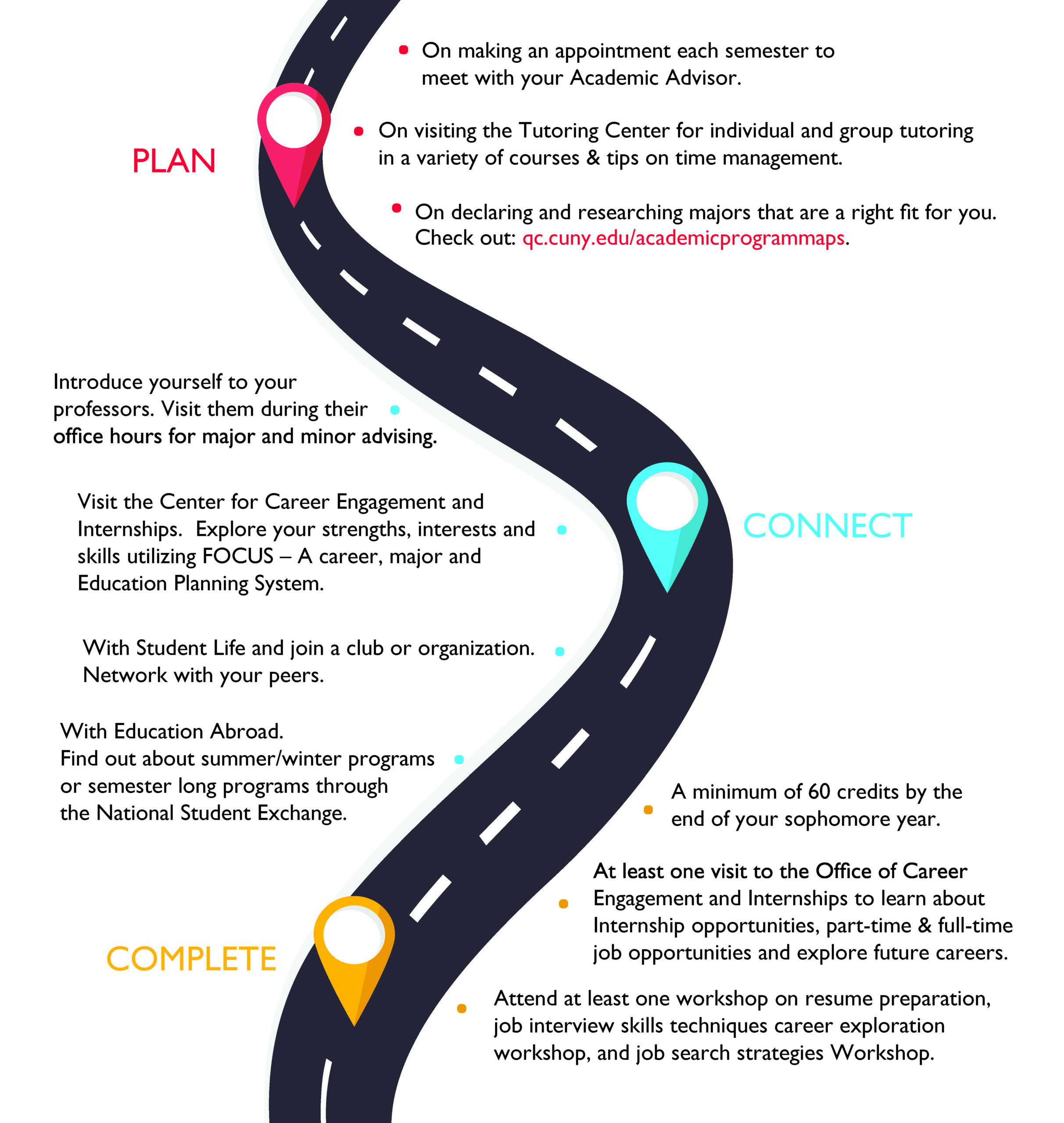 To help prepare you for these decisions, connect with the following resources:
Complete
Focus 2 Career – Guides students through a reliable, intuitive career and education decision-making model to help choose majors, explore different occupations, and make informed career decisions.